We're gamers. Gaming is our way of life. Whether it's Sea League of Legends, CounterStrike, Heroes of the Storm or Starcraft, Rise of Kingdoms, we can spend hours and hours a day hooked on the mouse and keyboard with the familiar "just one more game" feeling. And we don't realize that our bodies are telling us "No, please! Not another one!".
.
Our hands are resenting it. Fingers, wrists, and elbows are held in tension as we play, and they need a break. Not long ago, Hai, a professional player on the League of Legends Cloud9 team, injured his wrist. And it's not an isolated case, we gamers tend to abuse our bodies. I discovered this while coaching a League of Legends team, and I understood that this problem goes beyond physical health: it often stands between the player and his full potential. It's not just a matter of health and avoiding pain, it's a matter of performance. That's why I want to remind you of the importance of hand drills, simple and essential moves for any regular eSports player. Do you still think your hands don't need to be stretched? These are the three main reasons that convinced me:
.
Physical health: it's the most obvious, but you can see that after a couple of days of practicing the exercises you won't end up with your hands broken after 8 hours of climbing up the rankings.
Improved reaction: you will play better. I promise you that. Having healthy hands and wrists increases your agility and your ability to respond with speed and precision to anything.
Comfort: if you still have any doubts, this is the big reason for me. After doing the exercises and relaxing my hands, I feel much more comfortable, almost as if I had new hands, and I realize that if I forget to do them it is as if I decided to play with weights in my hands.
.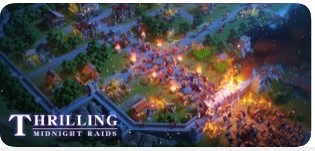 In short, I believe that hand exercises are something that we often forget and can not only improve the health of the player but also their effectiveness in game, especially for long intense sessions as often happens in tournaments. So if you want to check that your moves are working, don't forget to enter eSportics: look for the next eSports competition or organize your own tournament for free to practice the exercises as soon as possible, you will notice the difference!
.
Tips to win in eSports: play the map
In every video game, and especially those that are MOBA or RTS type, there is an important strategic component. Above all, key is what I call environment strategy, also more commonly known as playing the map. Every game has a series of objectives that depend on the opponent (kills, destroy buildings and units controlled by him ...) and other objectives that do not depend on the rival (towers, henchmen, placement of the bomb, rocks, etc.). And we are all clear that there is an important factor that influences the objectives that have to do with your opponent (which I will call interactive objectives), and that is the skill. If we are more skilled than our opponent we can kill him online (MOBAs), make him a headshot in time (Shooters) or move our army more effectively (RTS), and this will increase our chances of winning. But there is another essential aspect that is usually left aside: the strategy of the environment. It is about, through a superior knowledge of our opponent, carrying out actions in which he cannot intervene to increase our chances of winning. Examples of this are knowing how to manipulate the waves of henchmen in MOBAs, knowing the least frequented routes in Shooters... in short, having impeccable planning and execution in everything our opponent cannot influence.
They are two sides of the same coin: both knowledge and skill influence our chances of winning, but knowledge has the great advantage that we can train it ourselves through study, analysis and experimentation.
.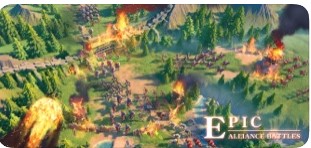 Study methods
Our first source of study must always be our ideas. It is important to remember that creativity and our particular way of playing mark our strength, and if we resort to our own ideas and put them into practice we can arrive at a strong and unique style of play. However, it is very important to be informed as our ideas may turn out to be inferior, outdated or simply impractical, and therefore we must compare ourselves and learn from the best. I am talking about analyzing streams of professional players and tournaments, observing what is played and what is not, studying how it is played, reading articles about how the game works... And never forget that for all these people there will always be some factor of personal preference in their choices. Just because Gamers2 has decided to use Chen in Heroes tournaments doesn't mean it's a good idea for me to do it (I've tried and believe me, you don't want me on your team with Chen).
And finally, armed with our ideas and knowledge gained from other sources, we can work out an initial plan and get started.
.
Methods of Analysis
One of the most difficult skills to develop is the capacity for self-analysis. It is extremely difficult when we finish a game to stop and think "Why did I win?" or "Why did I lose? We are usually too busy celebrating or getting frustrated. It is important to take a few minutes to think about this, assuming that you are the only determining factor in the game. There's no point in blaming teammates, so I can assure you that you won't learn anything from the game. During my work as a coach I forbade criticism from teammates, whether it was from the team itself or from a qualifying game: it's very easy to blame others when we lose, but it doesn't bring us anything positive. Not that criticism is bad in itself, but each player must take care of his own growth. Recrypting what they do wrong doesn't help them, each one already knows when and where they have made a mistake. That's why my recommendation is to think rather "What could I do better not to lose in the same way?" or "What could I repeat to win again? It is important that every game helps us to improve.
.
Methods of experimentation
It is essential to experiment with our tools in order to be clear about the resources available to us at the outset. Do we want to know how long it takes at each level Sylvanas to get the golems in Heroes of the Storm? We tried it out in a game against bots. Aren't we clear about the interaction between two skills? We tried that too. Trial and error, the idea is to find out all the interesting data that can help us later in our games and strategies. We must be patient and not only rely on our own experimentation but also on that of others: many wikis in competitive games contain a lot of data that can help us a lot to improve our strategy.
.
Get the victory!
In short, it is essential to enter the game with a defined strategy, but without forgetting the importance of our skill and ability to improvise to adapt to the development of the game: both are essential skills to win in eSports. And above all, the most important thing is to gain experience in highly competitive environments such as tournaments. That's why I recommend you to check frequently the competitions available in eSports and sign up for as many tournaments as you can to practice your skills and draw a strategy that will lead you to victory.