Surfing on Feedly you usually find hundreds of articles that "swarm" the net and that mysteriously often give the "magic wand" to succeed on the Internet with ease. Today I came across one that told me that in 3 simple steps I would get 1000 new Instagram followers in a month. So this time, instead of reading the headline and pressing the share button on one of the social buttons I decided to try the following "social media tips" on my own flesh to see if they would come true. When an article starts with the following editorial strength, no one can deny being tempted to fantasize about increasing their account in a few days "like a Pro". We started this experiment on September 30th with 12 publications and 100 followers of the recently created Instagram account and we started to follow the steps that showed us how to achieve a spectacular figure by following the 3 simple tips proposed by the article.
1.How to get 1,000 followers on Instagram in a month
Some time ago I wrote "How to get the first 1000 (idolized number) fans on Facebook in 6 steps". Now that idolized number has multiplied by 10 or 100 and we have moved on to wanting to get the thousand followers in a month. To achieve this, a somewhat aggressive strategy must be implemented, based on reciprocity, a technique that in digital marketing we know works especially when the user is given something like a book, tutorial or podcast, because that's when reprocity comes into play and the user somehow ends up returning the favor thanks to that lead. Obviously in the next aggressive practice we are going to develop it with users from the same niche who might be interested in your publications, because obviously if this tactic is made senseless by focusing on the first user who "crosses your path" it is very likely that your account will end up closed for violating the legal terms. But before we start getting crazy about going on and on, we should take into account the following limitations on Instagram accounts. If you exceed them, you'll suffer from posting errors to account closure if you use external automation apps:
.
You can track up to 7,500 people, if you pass this number you'll have to unfollow.
It is established that you can do a maximum of 480 follow/unfollow per day.
You can follow a maximum of 50 accounts per hour
The maximum number of HT to use in a publication is 30, although this figure is close to spam.
.
Ideally, a maximum of 11 (which we'll explain later)
You can tag up to 20 accounts per image
The maximum number of comments per hour will be 60
You can give me like 350 images per hour
There are users who have uploaded 2048 px and 4K quality photos without problems
.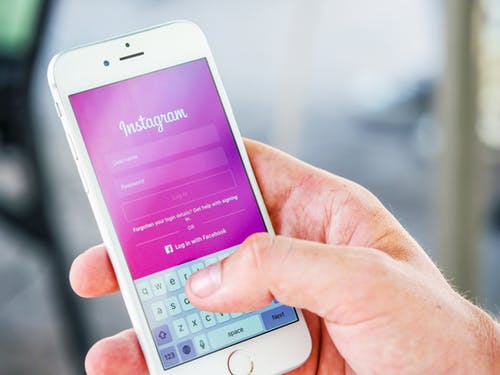 Let's go with the experiment: The theory
The article indicates a somewhat questionable way to expand the Instagram account, but we did the test
We wrote down the number of followers he has before starting the experiment, in my case 105.
We look for competing accounts and follow his followers.
Although the article recommended following 50 people in an hour, in my case I preferred 28.
After 1 hour, I followed another 30 to avoid being blocked.
The article indicated to do the process until we reached 200 people, in my case I reached 237 accounts during the whole weekend.
Finally I had to wait 24 hours to see how many new followers were added.
.
For his part, the author of the article, gave a twist to the previous points and made a more savage follow-up: I set my tracking limit for new Instagram accounts to 300 - 350 / day for the first week. The figure increased 50-70 the second week to a maximum of 500/day for that account. The end result was that I received follow up from 30% of the followers and my account grew from 445 to over 4000 in a matter of days. The author established a follow back of between 10 - 30% of the people you gave to follow and in my case the result was...
.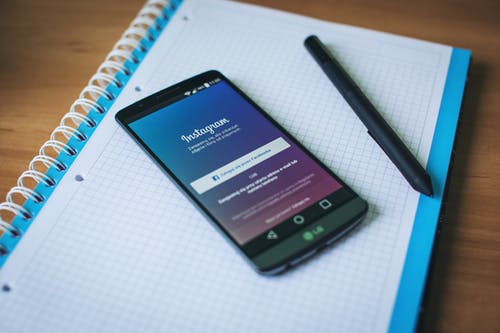 The Experiment: The Practice
Although I've been following the steps indicated in the article, I've only been doing the experiment for 3 days, but I'll tell you that extrapolating the result it's feasible to reach 1000 followers in a month and in my case at the same rate I would exceed that figure by far.
So far after 3 days of testing and 23 publications (11 more than on Friday), I increased the count to 198 followers, which would be a 16.4% of follow back
.
The second tip proposed by the article is the monitoring by commitment or engagement, and partly in the first point there was already part of this strategy.
Basically what we do is follow people who are likely to follow you if you interact with their content, and the best way to find users of interest is through a "Mr. Hasgtag".
.
The Experiment: The Theory
At this point it's important to choose those users of a Hashtag who don't have accounts with too many hundreds of likes or accounts with too many thousands of followers. According to the article Instagram users who have 3 - 10 likes per picture are usually more likely to follow your account or like your pictures, which is more complicated for users with 2-3k per picture posts. In the past, many people grew up with their account using these strategies, but they did it with the help of a robot, through automation they got likes and comments, currently that system is very penalized by Instagram.
.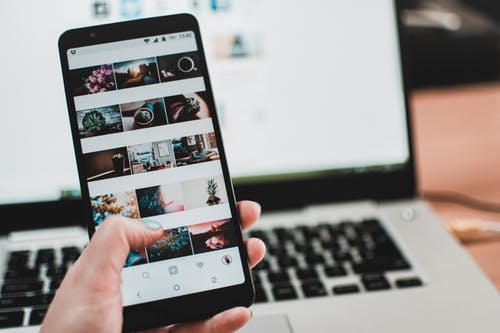 The Experiment: The Practice
I have to say that although it is a tactic to get new followers, it is likely that they can unfollow later. It's a strategy to generate enough I like you in your images.
.
3.The strategy of Like via Hashtag
The following strategy involves a somewhat, in my opinion, questionable use of the HashTag, while at the same time very flashy but ineffective if not done correctly, i.e. don't use a lot of tags simply because they are popular. The hashtags you use should be relevant to your content or the theme of your account, a misconception is that you should only follow the most popular HT with hundreds of thousands of posts, because a highly competitive hashtag will keep your post in a good position for a few seconds as hundreds of users are constantly posting. In a matter of seconds, the message will descend and become hard to find. You can use a not-so-popular hashtag in your niche, which will keep the message in a good position longer.
.
The article recommended two ways to find Hashtag:
Tagsforlikes.com: In my opinion, a useless option that will generate a lot of likes for images, but that won't help you to have quality users, and it's likely that at some point Instagram can disable options in your account.
Selection of relevant tags: I find this option much smarter and more obvious if you are interested in finding a target audience instead of liking you.
.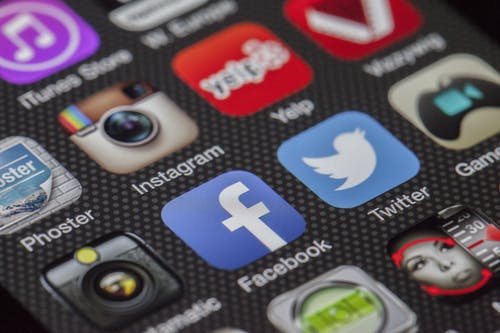 The idea is to find 5-11 relevant HT tags and save them in a document, and test which one will work best for you, and then use them in your posts.
.
The Experiment: The Practice
The use of TagsForLikes, took me a temporary blocking by Instagram, so it is not the most advisable option. Making a selection of tags to use in the Text and in the first comment, is a good option to get new followers and as I said before, 11 is the ideal number of HT per post.
This is the number reached after a study by Buffer, which observed that the messages with hashtags got more commitment than those without a label, and that those posts with 11 hashtags got the most participation.
.
Resources and Tools
Here are some resources and tools that will facilitate your work on Instagram to increase community.
Unsplash : High resolution image bank for free use.
Pexels : Another image bank where you can find free photos for your use.
Deathtothestockphoto : We can say that it is the best system for downloading photos for projects, although in this case it is the site itself that tells us which photos we can download and use after registration.
Pablo : A free buffer tool that will allow you to edit photos to share on social networks
Canva : It is another fantastic design option with a lot of options to make real graphic works
Repost App: An application for iOS and Android with which you can make RT of interesting images and generate interesting Engagement.
.
(*) These 3 tools will also help you to generate valuable content in networks
.
Conclusions to the experiment
The first and most important and the one that interests you, is that with this method if you can reach 1000 followers in a month, but being constant. In my case I have stayed at 234 but I got the first 150 during the weekend.
You get a ratio of I like you interesting in own content
By posting continuously, at an average of 1-2 photos per day you will see the notifications increase.
With this system I have achieved a ratio of 40% of likes per image
Using the Repost app on photos with a lot of me like you, it will generate me like you in the repost but in many cases they are not of quality.
Forget about focusing on powerful accounts and look for accounts with similar characteristics to yours or even with less followers always within your niche.
Make a selection of relevant Hashtags from my sector to get quality user traffic, but beware that some may bring you traffic with a language you are not interested in.
Do not use hashtags in the content but in the first comment and few in the description.
In my case, many of the accounts that I followed did the same because they already knew my brand from other networks such as twitter, facebook or google plus where we had already had interaction for some time
.
I hope you liked the experiment, and if you know one you want to share tell me in the comments?