Do you not know where your family members are? Now, using convenient applications designed for sharing, you can track the location of any person using your phone. Peace of mind is priceless. As of now, you do not need to call or write text messages to find out that your child is in school. If the thought of keeping track of children, or close relatives, seems like espionage, or you are worried about security, then don't worry. Android and iPhone apps are completely safe, and we have checked over every family tracker that we recommend. The tracking object must agree to the tracking, and the applications themselves have very clear instructions for use. For many of us, a mobile phone is a device that contains half of our life. It stores important messages, a lot of personal information, photos and videos. Therefore, the loss or theft of a gadget is not only material but also a moral disaster. Another important point - most parents use their smartphones to track the movement of their children. Therefore, it is highly recommended that you play it safe from such a nuisance and install an application on your phone that will detect a portable device on the map. There are many similar applications that differ not only in price but also in reliability.
Top family locator app
Before you install such applications on your phone or any other gadget, you must discuss with all family members the options for using the application and the limits of the acceptable tracking frequency. Of course, such an application cannot be delivered without the other person's knowledge. Therefore inclusion in the family guide most often remains a voluntary affair for adults, and children can be told that their safety depends on it. Best locator app for Android and IOS:
.
Family Locator - It lets you view the family history of the last 7 days and find the lost phone using a GPS signal. It helps to ensure the safety of children and maintain communication between family members. This application is necessary for sending notifications to each other, child safety and quick response in emergencies. The application has the mark "Parent Tested Parent Approved", which indicates its safety.
Life360 Family Locator - This free app allows family members to track each other in real-time. A very interesting feature of the application is that it automatically allows family members to find out when someone has got to a predetermined place, for example, home or school. You can choose two such places. Therefore, when children should come home after school, the Life360 Family Locator app automatically checks this and sends an alarm if they do not appear.
Glympse - The application is ideal for those cases when you are heading home from work and want your spouse to know where you are. The app is also great for the whole family to synchronize moving with each other when you plan to meet at a specific place. Glympse also lets you share real-time location data, estimated arrival times, and speed through email, text messaging, or social networks.
GPSme - An affordable, easy to use and secure application. The family tracking app lets parents know that their children are safe, even when they are far away. GPSme helps all family members stay connected, and if necessary, the child can use the panic button. All family members and their movements are visible on the map.
Find My Kids - It is a child GPS-watch and phone tracker for all family members. The application can track multiple family members, not only using phones but also with children's smartwatches.
.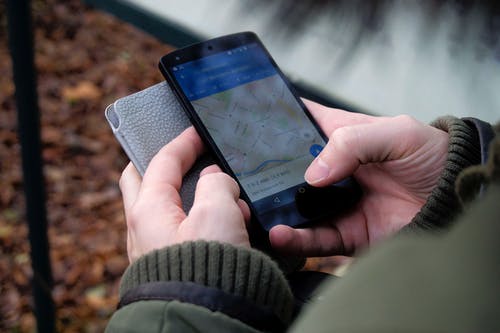 Google and Apple have standard features for searching and finding devices using preloaded applications. All of the above applications can work on both Android and IOS platforms. A GPS tracker is a useful addition to modern smartphones. When geolocation is always on, it's easier to keep track of children and find a lost phone. The application must be selected depending on the tasks available, for example, tracking the location of children or coordinating family affairs.