Different countries have different currencies with a conversion factor that is volatile and highly dependent on the market situation. Thus, it can be quite confusing and overwhelming for a traveler, a retailer, or a typical consumer to know the value of their money in a different currency. It is in these instances wherein a web app for currency conversions will come in handy.
Currency Conversion Sites
Currency conversion sites are platforms that enable people to seamlessly convert currencies from one form to another. The best currency converter online provides transparency, which helps the user gain an insight into the current financial market conditions. In addition to this, reputable and reliable currency conversion platforms provide a secure and centralized setting.
.
Currency Converter
This UK-based web app for currency conversions allows its users to determine the real-time exchange rates of one particular currency against a hundred other currencies. The automatic market updates are done every five minutes, which guarantees that the users have up to date information regarding the value of their money. For more technologically adept users, they can even add JavaScript snippets to the HTML code of the site for easier access. Apart from being able to convert currencies, the site also provides currency tips, widgets, and news, as well as money transfer services, which is what makes this app the best one in terms of currency conversions.
.
Other Features
.
The best web app for currency conversions also features:
Easy-to-use Interface. A user-friendly interface helps people to easily navigate through the site. In addition to this, the intuitive layout of the site makes users comfortable with using it because they easily understand how to use the site even without a detailed explanation. This easy-to-use interface is also visually engaging, allowing people to comprehend the details presented on the page.
Reports. Historical exchange rates are also reflected in the conversion site, which makes it apparent for the users to see whether they are getting the best deal if they are to convert their currency immediately or decide to wait it out a little while.
Multilingual. Another feature of the best web app for currency conversion that cannot be ignored is its multilingual capability. This functionality allows users to understand how to use the system better as soon as it is translated into their local language.
Customer Service. A currency conversion app that has superb customer service is considered as the best web app when compared to its competitors. This allows users to easily get help when they need assistance in using the site, not only for conversion but also for money transfers.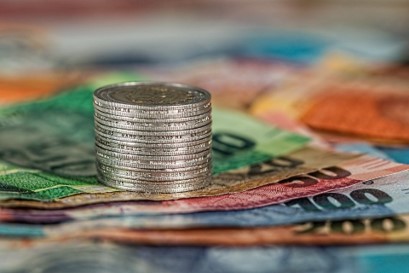 In conclusion, an app that will automatically convert your money into another currency will truly be beneficial, especially for travelers going from one country to another, or retailers and customers who are looking into selling or purchasing their products to and from other countries. Thanks to the advancements in modern technology, people are being more informed with the real-time value of their money in different currencies with the help of conversion tools.