Smartphones have given contemporary real estate agents a tremendous advantage over their peers of yesteryear. The number of apps available to help sell homes and increase one's business is simply incredible. If you're a real estate agent and want to expand your sales, below are some of the best available apps for practicing your work.
.
.
1. Realtor
Most likely, you already have this one downloaded on your phone, but in case you don't, here it is. Realtor is an app created by the National Association of Realtors that links directly to the Multiple Listing Service. This means the information updates in real time, so any home listed by a Realtor will appear on this app. Along with empowering you to search for great deals for your clients, you can also use this program to run comps and research the market. The real-time, pinpoint data on "Realtor" is the best out there.
.
2. HubStaff
HubStaff serves a special need in the real estate industry. It's designed for agents operating in a large market with a team behind them. For example, if you're a broker or agent who has virtual assistants, accountants, or other employees, you can use HubStaff to stay organized. Once you and your staff have downloaded this program, you may collaborate with time and GPS tracking.
You can also send payments through the platform, which makes it an easy task to meet payroll each month. HubStaff also helps users to see where the market is flourishing in their area. You'll know what part of the city you might want to spend more of your time in, and where you could step back and do less.
.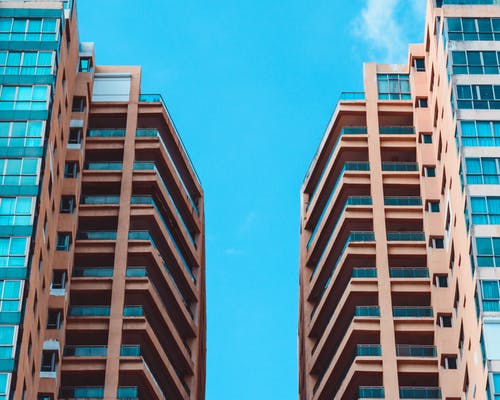 3. BoxBrownie
If you've been searching for a professional photographer to improve your listing photos, hold off a moment. BoxBrownie is a useful photography app that can improve the lighting of photos, add useful staging, and erase imperfections in a scene. BoxBrownie is run by a team of talented image editors who edit your photos with skill and care to make them look incredible. They can remove clutter, enhance lighting, and virtually stage rooms to make them appear more enticing.
They can also edit your headshots to give you a more professional appearance on your listings. BoxBrownie's team can usually get photos back to you within 24 to 48 hours, so they shouldn't slow down your listing pace.
.
4. CamScanner
If you're a real estate agent, you're almost always on the go, so you need tools that will make it easier to accomplish your tasks without having to race back to the office every time you need to finish clerical work. CamScanner is a simple scanning app; once you've used it, you'll wonder how you ever got along without it! You can not only scan documents into a file using only a phone or tablet, but turn them into editable documents as well. This means you can send closing documents without returning to your office. Transactions will happen more swiftly, and you'll never forget to include an essential document again.
.
5. Zoho CRM
Many customer relations management apps are designed to help you keep track of your contacts, but Zoho CRM is one of the most highly rated. This program helps you keep track of your contacts and increase your sales leads. It also has workflow automation and deal management features. There's a free trial option for up to 10 users if you want to check it out; and if you like it, you may invest in the full version for an affordable fee. Many real estate agents use Zoho CRM and report that it not only improves their customer service but also their email marketing campaigns.
.
6. DocuSign
Because you're always in motion and often having to work with long-distance clients, an app like DocuSign can make real estate transactions much simpler. With this program, you can upload documents that have editable fields your clients can sign. The materials can be transmitted to all parties of a transaction to make the process quick and easy. DocuSign enables the signers to adopt a signature, which is legally binding throughout the U.S. This cannot be employed for the final closing documents, of course, but it's great for disclosure signings, offer letters, and Realtor agreements.
.
7. Evernote
Most professionals could use an app that keeps them organized wherever they are. Evernote is one of the most popular. At the basic level, it's a note-taking app. But if you regard it from a broader standpoint, this program functions almost like your own personal assistant, that accompanies you wherever you go. Evernote also allows you to take photographs and store documents in various files for your own convenience. You may access the information stored here on any device, which gives you the capability to stay organized and at the top of your real estate game at all times.