A good personal financing app is the key to a successful financial plan and its execution. For that reason alone, you should find the time to check out this new app that will help you manage your finances much more practically and effectively. The app, My EasyFi, is highly secure and will allow you to see your financial process like never before. When it comes to fiscal spending, we are all stuck in a situation where an individual will find the process of reasonable and fiscal spending hard. The reason is that modern finances are different from old school financing. You will need a fresh perspective that this app can surely provide. Let us explain to you how the app works and how it will help you achieve the financial success that you so richly deserve.
My Easy Fi:
The app focuses on detailed categorical management of the personal finances you own. From the earnings and revenue streams that you may have to the spending issues that you may encounter, the app will cover them all. The main focus of the software is to allow the user to their finances from a fresh perspective and as a bigger picture. The app works with extensive graphs, explanatory content, notifications, and reminders to help you run your finances smoothly. From upcoming payments from how much binge eating your budget will allow, the app will guide have a high time getting a system that works better them the ap to deliver the financial information and elaboration that you need.
.
Here are the detailed elaborations of the application.
.
Sign up:
The signup option is conveniently available for paid and free versions. You will see that the app is available as effectively for free, as in the paid version. As we are all getting a financial app to control our finances, that is why it is high time you had free versions of the good apps.
.
Dashboard- The Motherboard:

The dashboard has four main sections, the income section, the expenses, spending, and financial targets. These are the main options, and every section deep dives into a long-range of highly customizable features. The result is that you can develop your set of information that you want the application to provide. Your dashboard can be customized to provide the data that you want and will be presented in the way you want.
.
ToolBox: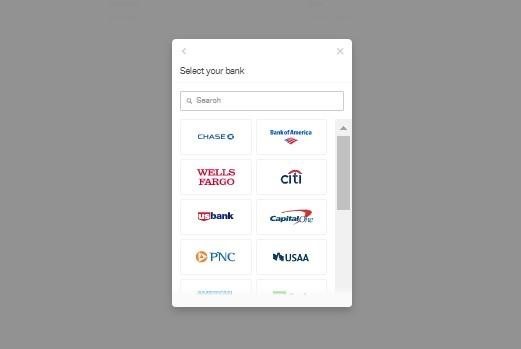 Toolbox connects your bank with your app so that you do not have to waste time submitting every deposit and other transactions with the Expense Tracking Software. The app has a long list of apps available so that all the North American users can easily connect their app with the bank accounts in their name. The app will also allow the user to identify and categorize their sources of income. The options include hustles, commissions. Interests and other odd paying jobs that will allow the user to elaborate their income information effectively.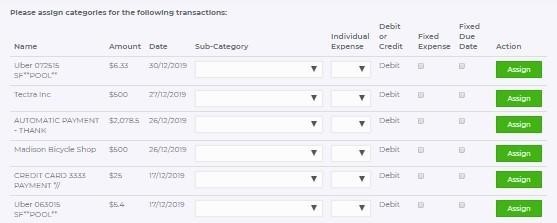 Your app will sync with your bank account so that it will connect with all the recent payments, bills, and online transactions. Your monthly goals will dd to the mix so that the app will tell you how much money you have and how much money you will need this month.
The app has an auto-payment option where you can schedule payments that will be delivered without any need for your approval. You will schedule them in advance, and the app will follow through on your payment.
.
Budget Builder: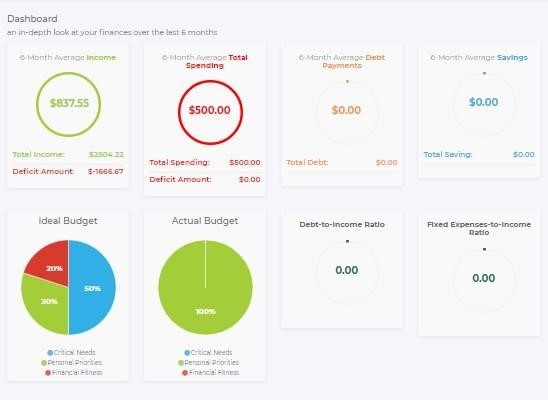 The app has an exceptional budget management section in the dashboard. Your budget builder will come with a wide range of options that can be used. The app will give you a forecast of financial situation for the coming months, and a months-long history will be explained in charts. The app will have a clear system to explain savings, debt, income, and any other important aspects to you. You can fine-tune your budget preferences and choose whichever sector or payment is more important to you. The app will inform you of how you can achieve the financial goals that you want to achieve. It comes with an auto-generate a fiscal plan that will also tell you how a financial analyst would look at your finances. The result is that you will know which investments are worth your time and which are not worthy of your attention.
.
Affiliate Program:
The Expense Tracking Software also comes with an affiliate program that is an amazing way to make more money in a short time. Usually, it is hard to reach out to an affiliate program that will be compatible with your hobbies. But the app will give you a parade of affiliate programs launched by various brands. You can choose the brand that you feel more connected with so that you will deliver the right conversions in a short time. The app will give you a chance to extensively earn money through affiliate marketing so that you will have some side income to go as well. The basic affiliate program gives you 50% of the profit from the sale, and the full affiliate programs give you 100% of the sale. The fact is that the affiliate marketing program is a strong and simple way to make sure that the hobbies you have are beneficial to you in the long run.
.
Money Tracker: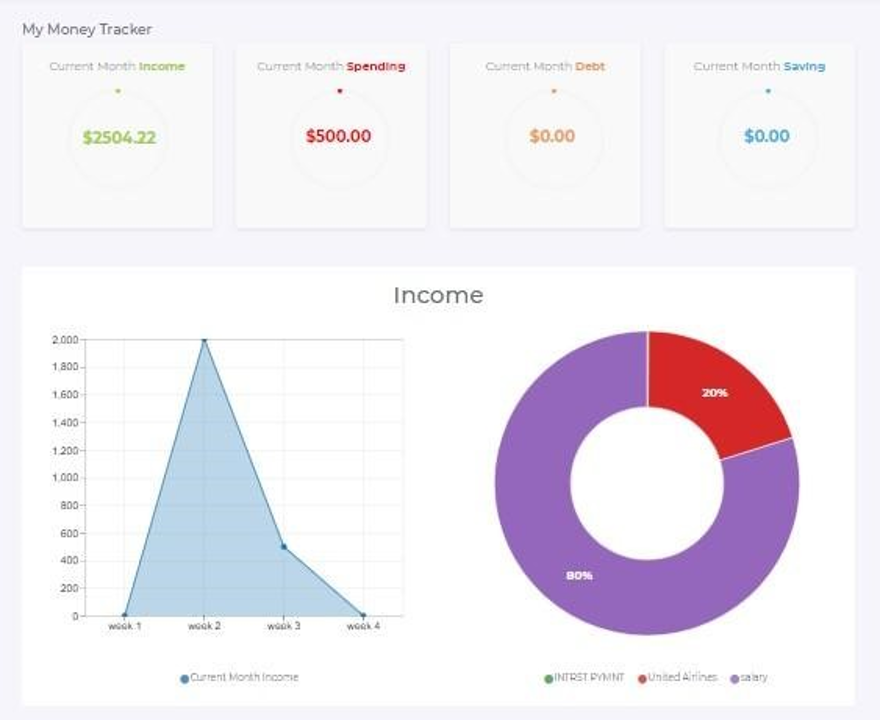 The money tracking option in the app is an amazing way to weed out patterns that would be usually ignored. From the spending focus to where the money is coming from, the app will update you every step of the way. You will find that the app will tell you all that you need to know. You will have 3D charts that will explain your habits in simple elaborations. The app breaks your expenses into three categories: Critical Needs (50), Discretio), and Personal Priorities. The last category is financial fitness, 20%, which is mainly a piggy bag.
Debt Elimination: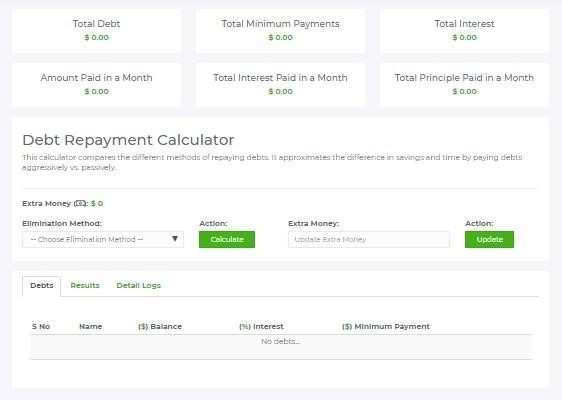 The app will suggest new and improved ways for you to understand how you can spend your money in a better manner. You will have a debt eliminator, too, that will advise you on how you can reduce your debts. You will get real time advice that will allow you to see your financial journey from a fresh perspective. Always remember that there is a reason that the apps exist.
Modern financial situations are growing complex, and individuals are losing heart about how to keep up the app will let you keep up with the changing finances without having to understand the complex financial functions you are party to in real life. Many find these apps highly useful for the wide range applications, and the apps allow the individual to understand the finances in a way that only a financial analyst could understand before. We highly recommend the app for everyday use.
.
Author Bio
Louis Martin is a Senior Creative Marketing Manager who's also a tech savvy. Owing to his passion to scour new tech and latest gadgets, Loius pens detailed review articles after experimenting with the gizmos. These days, he's all about the new budget tracking app My EasyFi. He owns his opinions like he owns his responsibility at work - honest and informative.