Once running on a treadmill at a gym, I noticed a guy who was doing the same and meantime wearing the headphones. "Wow! They are probably too heavy for that", I thought. To be honest, there's no reason to think so because he seemed to be feeling comfortable in them. That day, I was wearing my fave earbuds and also felt pretty great. So, I guess when people survey options between earbuds or headphones, they just pick according to their preferences. Also, the brand matters too. For example, the Beats are ideal for Apple devices. Yet, if the price bites, it is always possible to find the same quality alternatives to Beats headphones. There are pros and cons of each design type. In this piece, we'll dwell on that as well as on other characteristics that make people opt for a particular headset. Let's get started.
Earbuds vs headphones: do you know the difference?
Earbuds come in an in-ear design, wireless or truly wireless, sometimes connected with a neckband. If you're into running and freedom of movement and meantime need the buds to be kept firmly, then you should go for wireless earphones. Truly wireless earbuds have no wires at all. Athletes have no risk of them being tangled in a T-shirt or getting caught in a zipper. However, some users say they are constantly worried that the buds can be lost anytime. Wireless headphones can be categorized by a design type as well. So, there are on-ear and over-ear headphones. All are battery-based and use Bluetooth to connect to a source device. On-ear headphones feature pads that slightly adhere to the ears. Over-ear models' ear-cups embrace the ears and provide more isolation.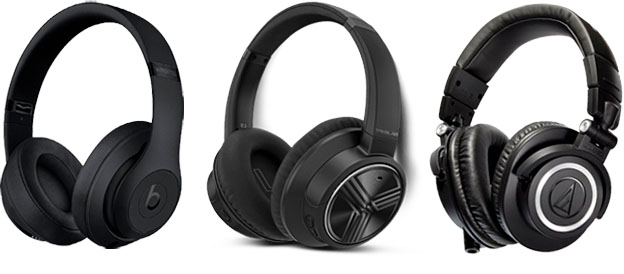 In-ear earbuds vs headphones: pack vs money ratio
Here's what I understood over the years of using different headsets: if brand ones do not work with your budget, you can always find decent alternatives. Moreover, nowadays the latter address the same quality sound, durable build, and other characteristics and come with nicer price-tags. Thus, you can always pick the model that comprises a great pack of features and is affordable enough. But do not over compromise quality for cheap. According to audio experts on MusicCritic, "sound quality should still be good enough to be music to your ears though. If you're lacking punchy bass, you miss out on the extra emotions that music is engineered to elicit. If the trebles are muffled and the mids non-existent, you won't have the shimmering harmonies and melodies that make music intricate. For example, the Beats Studio Wireless headphones have under $400 price-tag. They deliver strong bass, come with a plastic headband and a solid battery, and need to be charged even if they are wired. In a nutshell, they are great but such alternatives as Audio Technica ATH-M50X or TREBLAB E3, for example, can boldly compete with them. The latter's cost is under $100. In the meantime, they do really impress with the money vs. value ratio - the latest Bluetooth 5.0, a 50-hour battery, AAC codec, soft cushions, premium materials, etc.
.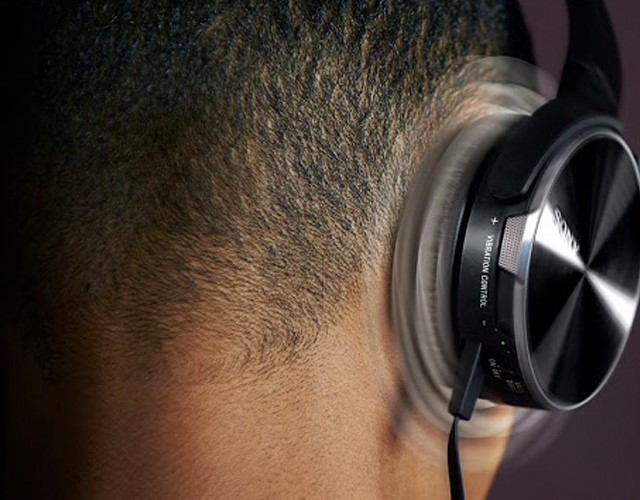 Noise cancelling earbuds or headphones: how much noise cancelling feature matters to you?
First, you need to realize if you need maximum noise isolation. Usually, in-ear earphones feature passive noise isolation. It is ensured with accessories, such as ear-tips, ear-fins, and ear-hooks. They simply provide a tight seal in the ear canal, which is naturally called passive noise isolation. There's also active noise cancelation. This is an in-built technology that processes the external noise and delivers anti-noise and this way brings about almost complete isolation. In this context, earbuds vs headphones, the latter are definitely a winner. Obviously, to reduce noise to the fullest, ANC is better than passive noise cancelling. However, if situational awareness is crucial for you, it's better to pick the earbuds with a passive type of noise reduction. Traditionally, over-ears and on-ears feature ANC, but you might stumble upon in-ears that do it too. Wireless headphones usually have ANC or no noise reduction at all.
.
Earbuds vs over-ear headphones: which ones sound better?
At present, the sound quality depends on the drivers inside the headphones or earbuds rather than if they are wireless or not. In general, over-ear headphones are broader and feature more powerful drivers than their in-ear counterparts do. Besides, ANC contributes to a better listening experience. Obviously, audiophiles will argue that wired headsets sound way better. Yet, with recent developments in Bluetooth technology, such as aptX LL, aptX HD, the audio quality is superior. It debunks the myth of wireless in-ear earbuds vs. headphones being any less quality in terms of sound. However, the device and the headphones or earbuds need to share high-quality Bluetooth codecs to transmit great sound. It's worth mentioning that with true wireless earbuds, things might be a bit complicated. First, the buds pair with each other, and the delay can exist between them. But usually, both types work just perfectly well for sound reproduction.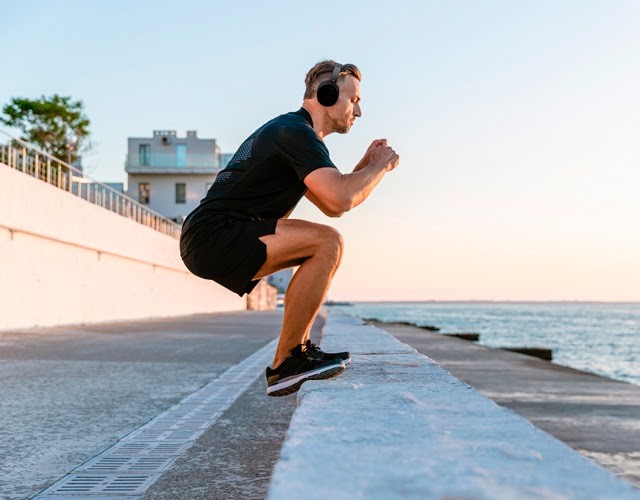 Conclusion
Are earbuds better than headphones? It depends on your lifestyle and preferences. If you're looking for noise cancelling earphones, then go for ANC headphones. Herewith, look for the models with aptX codec. This type of headphones is ideal for working out, commuting, and long flights. If you're after an in-ear design, something lightweight and offering situational awareness, then wireless or true wireless earbuds is a convenient choice.