The Google Play Store is the largest mobile app store in the world, with almost 3 million apps on offer. Pretty much every need is covered – gaming, social media, education, business, utilities, and much more, and users really shouldn't have any trouble finding the app they want. However, not all the apps Android users want can be found in the official app store. These are third-party apps and, because they are modified to work differently, they fail to get past Google's policies and guidelines. An example of that is some of the streaming applications; because they use torrents to stream on-demand video, they are not allowed to be hosted in the store. Typically, Android users have to find the websites that host these apps outside of the store and sometimes need to root their devices too. Luckily, there is now another way to get different Android apps, and it's a third-party app store called ACMarket. This installer has proved to be very popular in the Android community, not least because of the number of modified and unofficial apps it contains.
Is ACMarket a Good Alternative to Google Play Store?
Absolutely. The official app store is packed with official apps and games, which is fine if you're happy with that. The majority of Android users are looking for more, and that's where ACMarket comes into play. The unofficial app store is home to modified and tweaked Android apps, cracked games, and a whole lot more. And, even better, everything is entirely free to download. In the Play Store, many of the decent apps cost money, and many also have in-app purchases; the cost can soon rise considerably.
.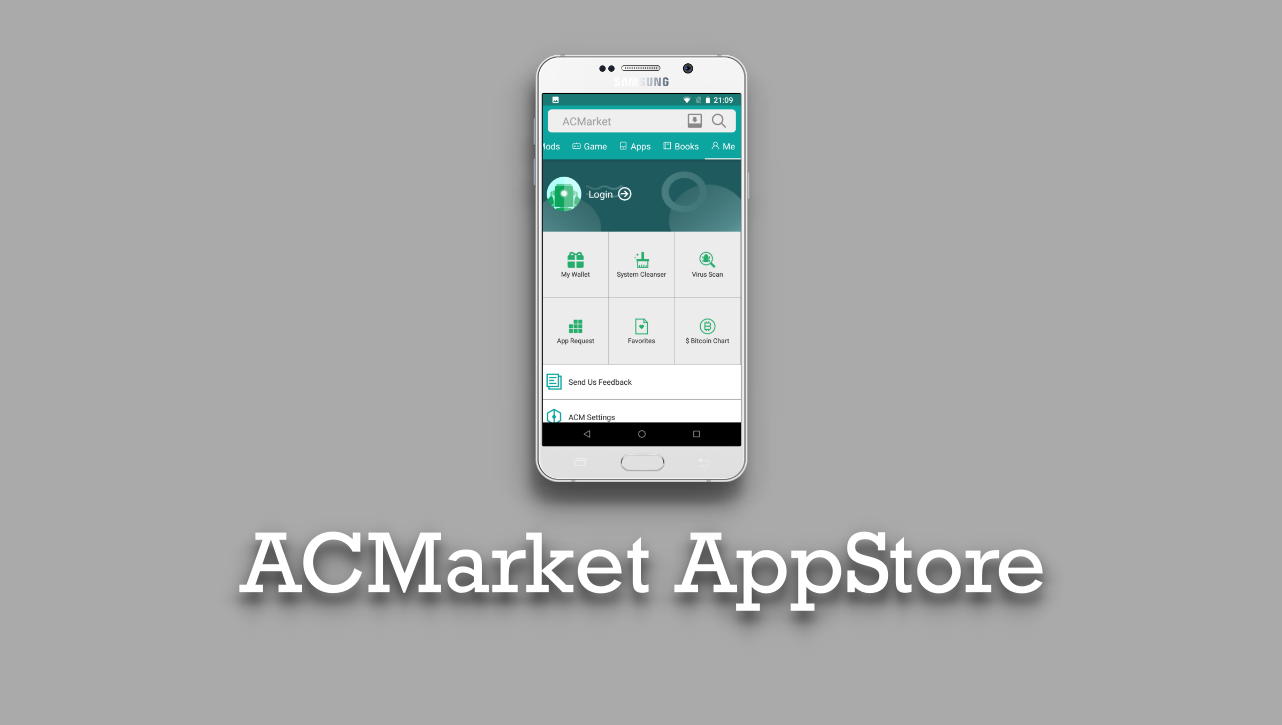 How to Install ACMarket on Android Devices
.
Installing ACMarket is pretty simple; obviously, you can't download it from the Play Store, but you can install the APK file straight onto your device. Make sure you follow the steps exactly as written:
First, open your Android settings app
Go into Security and toggle the Unknown Sources option ON – if you do not do this, you cannot run any third-party content on your device
Now download the official ACMarket APK file onto your Android device from https://ac-market.org
When it has downloaded, open your Downloads folder and find the file
Tap on it to begin the installation process
Allow the requested permissions, follow all on-screen instructions and ACMarket will be installed
Go to the app icon on your home screen and launch ACMarket to start downloading third-party apps and games
.
Is ACMarket Safe to Use?
Yes, it is. Whenever an app or game is submitted to ACMarket, the developers test it to ensure it is free of malware and viruses. Any that fail the test are not allowed into the store. As a result, ACMarket is perfectly safe to use and does not represent any threat to your device or your data. As a bonus, you do not need to root your device to use ACMarket.
.
ACMarket App Features
.
ACMarket is packed with great features and plenty of benefits:
Completely free to download and use
No need to root your Android device
User-friendly
Thousands of third-party apps and games
Built-in system-cleaner and a virus scanner
See a history of your downloaded apps at a glance
24/7 customer support and an active community
Lightning-fast download speeds
More than 20 languages supported
Loads more features
.
Do I Need to Root My Device to Use ACMarket?
No, you do not. Unlike many other third-party apps for the Android market, ACMarket works perfectly well on unrooted devices. This means you are not putting your device at risk from external threats, and your warrant is safe from being voided too.
.
I Can't Find the App I Want
Although ACMarket is packed with thousands of third-party apps and games, it isn't possible to have every single one in the store. However, you can request a particular app or game. Open ACMarket, and you will find a section titles App Request. Here, you can input the details of the app you require, and the developers will do their very best to ensure they get it onto the platform for you.
.
Deleting ACMarket
Millions of people use ACMarket every day, but it doesn't suit all users. If, for any reason, you need to delete the installer from your Android device, follow these simple steps:
Open your Settings app
Tap the Apps and Notifications option
Tap See All Apps
Find ACMarket in the app list and tap on it
Tap on Uninstall
Confirm your choice and close Settings
ACMarket will be removed from your device
.
ACMarket is an excellent alternative to the official app store and offers so much more choice. Try it today – you won't go back to the official store – and don't forget to let the developers know what you think of it.