Reaching the top 20,000 followers on Instagram is everyone's goal, especially if you recently create the profile (business or not). In particular, increasing the number of followers is the aim of every brand that aims to convert followers into potential customers. When you want to grow your account on Instagram, you have to take into account a lot of factors such as the algorithm, the importance of Instagram Stories, the possibility of making longer videos on IGTV, and much more. The truth is that reaching 20,000 followers in such a short time requires a lot of effort and effort, but it is not so impossible. In this article, we have selected some tips that are right for you if you want to grow your real Instagram followers and engage with your brand.
How to increase 20K followers on Instagram
.
Create a visual theme
When a user goes to your profile and sees that there is a certain harmony between the posts, he will be immediately struck by your feed. Having a theme that holds your content together is essential to catch the eye of Instagram users. Because we all know very well that Instagram, before anything else, is a social network with a strong visual impact. By planning the content on time, you will have the opportunity to process images following a certain theme. The theme can be based on geometry, colors, letters, and format. In short, it is enough that it is consistent.
.
Publish Every Day
Publish at least once a day to demonstrate your consistency and commitment to the work you do to your followers. Instagram algorithms are a black hole, and there are still many unknowns about how content is prioritized and how it is shown to your followers. However, if you publish every day, you set a pace for your followers and maximize engagement.
⠀.
Follow Your Niche Accounts
Knowing your audience is essential. Even more important is to know the niches in your audience and identifying with one of them. Niches are small portions of the audience, but they are the ones from which you can get more involvement and get new followers. Understand the target audience and follow the accounts that concern that niche. Following accounts similar to yours can help you develop new strategies and make yourself known among their followers.
.
Follow accounts that have a high probability of following you.
The fastest way to get new followers is to follow accounts that may have a high probability of following you. However, how do you identify these accounts? Accounts that have a high probability of following you generally have a good following in the follower report. This means that these accounts follow a significantly greater number of people than their followers.
.
For example:
· If a user follows 2000 users and has 1000 followers, the follower/follower ratio is 2
· If a user follows 1000 users and has 2000 followers, the follower/follower ratio is 0.5.
.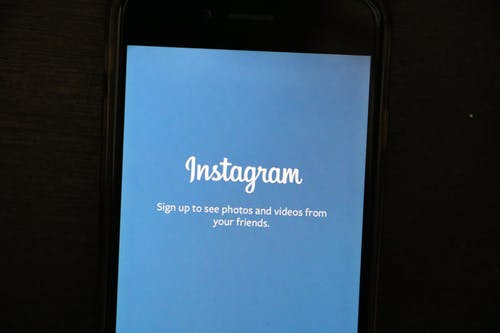 Publish at the right time
There are two schools of thought around the right time of publication. The first school believes it should be published when multiple people are active on the platform to have maximum content visibility. The second school of thought, however, claims that you have to publish when there are fewer people on the platform to have less competition with other brands and be more likely to be shown in the feed. The advice we give you is to do some personal tests and see which strategy brings you the most profits. By switching to Instagram for companies, you can also have access to charts on your followers who can provide you with useful data to know what time to post.
.
Optimize Your Bio
One of the first steps to increase the number of followers is to start from the basics.
With the basics, we intend to introduce you to Instagram users. Biography is the primary means of achieving the goal. In your Instagram bio, there must be mentions and hashtags to refer to a theme or an account to which you are connected.
For example, if you are a travel blogger:
Add keywords in your biography, such as Travel, Travel photos, Travel blogger, etc.
Add hashtags to their biography (e.g. #travel, #travelphotography)
Tag the account of company you affiliate with such as @tripadvisor
If you are an aspiring influencer, we highly recommend that you include your country in your biography, as this makes you searchable for people.
.
Use a Content Planning App
Scheduling posts is very important and also very profitable. Unfortunately, you never have enough time to devote yourself every day to managing social pages, despite the fact that these are very relevant for the marketing of companies. Social media are your showcase and your chance to be noticed even by important people in the sector you deal with. To plan posts, you can use specific apps that will help you manage your work and continue to publish your posts frequently.
.
Optimize your Link in Bio
The Instagram biography gives you an opportunity not to be missed and inserting an active link for your followers. With this, you can drive traffic in your Instagram profile to where you want, maybe on your personal website or your e-commerce. Or, for example, also on your podcast or an article, you wrote.
.
Highlight Your Best Stories
One of the most important updates of Instagram was the introduction of featured Instagram Stories. The featured stories are permanent collections of your best IG Stories that you can put on top of your profile. They appear directly below your Instagram biography and work just like normal stories. You can think of featured Stories as a cinematic trailer for your Instagram feed. They are the perfect way to share the best moments of your business with new profile visitors. Increasing followers requires effort, but with the right tips, you can do everything. Just be consistent and keep in mind the objectives of your brand. If you find this article useful, share it on your social profiles.