Apple always stays ahead of any other brand that professes to be a peer by giving us products that look rich, bold, and straight-up gorgeous. For example, the Apple Watch Series 5 is one of the best apple watch bands ever released. It has a sleeker design, more advanced sensors, a better screen, and stronger app support. However, all this superiority comes at a cost. You might decide to settle for other smartwatches from other manufacturers but you'll be sacrificing a lot and at the end of the day, you won't love it as much as you would an apple watch.
What makes apple watches superior?
Are apple watches worth it? Absolutely! These watches are the most popular in the world and are ideal whether you need a full standalone watch for timekeeping purposes or a watch that you can use to access the internet. Most of the things you can do on your iPhone you can also do on your apple watch, but more conveniently. If you come to think of it, convenience is a killer feature and that's what makes the apple watch worth it. Here are the three main ways that you can use an apple watch conveniently:
.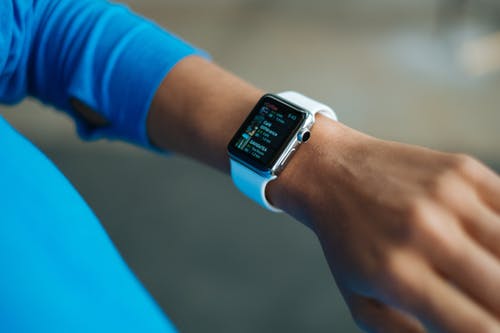 1 To receive notifications
With the Apple watch, the notifications come in subtly with a slight tap. The watch's screen doesn't even light up unless after you turn your wrist. The turning is interpreted as a signal for interest. On the display, you'll see a summary of the information including the app name and a brief bit of the context. From this summary, you can then decide whether or not you want to view more. The watch also has a notification center allowing you to swipe and see everything that comes in. this way you have easy access to what's happening and quickly take care of what needs to be taken care of urgently. Notifications are so easily accessible. You don't always have to reach into your pocket to get your phone and check different app interactions
.
2 To communicate
The Apple Watch has built-in iPhone messaging features which makes it incredibly convenient. These features are for you if you feel that your phone is too big so you can leave it in the bag and when you receive a message or a phone call, al you need to do is just look at your wrist rather than scramble for your phone. Imagine talking or texting right from your watch! This sounds like something straight out of a fiction movie. The Apple Watch gives you the option of either dictating or hand-writing short messages on it. This makes it remarkably effective for quick communication on the go. You can do all this even when your iPhone is far away.
.
3 Health and fitness purposes
The latest models feature an upgraded built-in heart-rate monitor app making it a compelling exercise and wellness companion. The most important feature included in the watch is an electrocardiograph also known as an ECG. This allows you to read your heart's electrical signals and automatically track your walks, runs, and rolls. Thanks to its improved water resistance, you are now able to monitor your swims. The monitor will let you know if you're experiencing a normal rhythm or not. If there are any irregularities, you'll receive an alert so that you can take action. There's also the Cycle Tracking App which gives you an insight into your menstrual cycle and, therefore, provides a clear picture of your overall health. The watch has a noise app that senses when noise levels rise to dangerously high levels that can impact your hearing. This lets you know when you need to step out to give your ears a break.
.
Conclusion
An apple watch may be compared to a mini-laptop that fits on your wrist. What makes it the ultimate accessory is that of all its features, it makes your health the first priority. It gives you easy access to all the apps you need to monitor your health and keep up with healthy routines. Whether or not you decide to get the apple watch it all depends on how compelling its main features are for your lifestyle. You should get the Apple watch if you're looking for a watch that truly watches out for you.