If there is one thing we all want, its stuff for free, and that is why many iOS users turned to jailbreak in the past. It wasn't just to get their devices working how they wanted them to; it was to get paid iOS apps and modified apps for free. These days, Cydia is in short supply, and few people are able to install it, but that's no longer a problem. Why not?
Because we have third-party app installers such as AppValley at our disposal, more about that in a moment; first, the demise of Cydia was a shock to the entire community. Jailbreaking has always been there; every time a new iOS firmware was released, we eagerly awaited the next jailbreak tool, but, as the years went by, we saw fewer and fewer. Those that were released were only suited to certain devices, and we seem to have gone back in time to semi-untethered jailbreaks. The third-party app installers brought some relief, providing plenty of unofficial apps, modified apps with extra functionality, unlocked games with new features, and even a few Cydia tweaks that don't need root access. None of these apps can be found anywhere in the official store, simply because they do things that Apple won't allow. What you won't get with AppValley and other third-party app installers is full customization like you did with Cydia but, because these apps are now sideloaded onto your iPhone or iPad, you do get a great choice of content, and these installers are now causing a huge threat to jailbreaking and Cydia.
.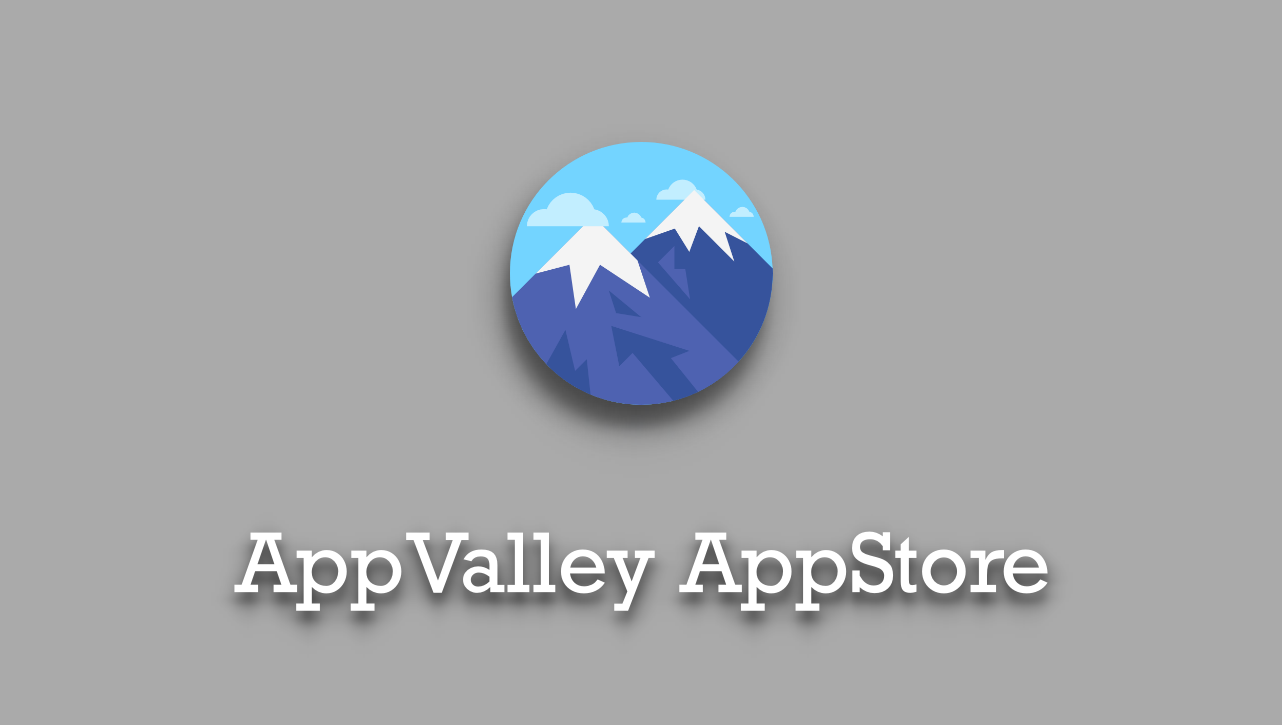 What is AppValley?
AppValley is now one of the top-rated third-party installers, one of the most popular, given the millions of worldwide downloads. The installer offers users plenty of cool features, including:
Tons of modified content – lots of stock apps modified with great new features, making them far more powerful and fun than their stock counterparts.
No need to jailbreak – although there are some tweaks in AppValley, none of them need root access to your device. That means you won't get all the tweaks Cydia used to offer, but you do get some pretty cool ones
Cydia tweaks – those tweaks include popular game emulators, fully-featured screen recorders, top-rated movie streaming apps, music apps and lots more
It's free – totally free, and that includes every app or game in AppValley too. There are a few ads, there always on free apps, but these are there to keep things free for you, and they don't interfere with what you are downloading
Completely safe – with SSL encryption built-in, regular monitoring, regular updates for security and bug fixes, App Valley is one of the safest iOS app installers to use
Multi-platform support – the great news is, AppValley also works for Android users, and they don't need to root their devices either
.
Will AppValley Void Your Warranty?
Absolutely not. Jailbreaks and rooting would have caused problems with your device warranty but, because AppValley doesn't need root access, nor does it need any other special permissions to work, there is no issue. It is a perfectly legal app to use – what you do need to be aware of is that some of the tweaks can cause problems – all you need to do, if you need your device repairing, is remove those tweaks first.
.
How Easy is it to Install?
Both iOS and Android users will find AppValley extremely simple to install. Simply go to the official AppValley website here - http://appvalleyapp.com . With iOS, the app is sideloaded onto your device, which means you do need your computer and your Apple ID. With Android, users simply install the AppValley APK file onto their devices. In both cases, you have to give permission for the app to be used, but this is simple enough to do. And, because no jailbreak or rooting is required, the process is safe – where those processes could potentially mess up your device, the worst thing that can happen here is that AppValley won't install the first time around.
.
What About Using AppValley? Is That Easy?
It couldn't be easier. Once AppValley has been installed successfully on your device, simply open it and start searching for an app or game to install. With Android devices, you must enable the Unknown Sources option in Settings before you install anything, including AppValley and, with iOS, you need to Trust any third-party profile for it to work – other than that, it's no harder than downloading an app from the official stores.
.
Is it An Alternative to Cydia?
Yes, in away. You don't get all the tweaks from Cydia in AppValley, but you do get some, and you do get a whole heap of modified and tweaked content that you would have needed Cydia for in the past. It isn't a replacement, and it even includes the tools you need to get Cydia onto a jailbroken device, including the latest jailbreak tools.
.
AppValley is the perfect choice for those who don't want to jailbreak or root their devices but still want a cool choice of apps and games.