Picture any waiting room. Maybe a doctor's office, with lots of parents and kids. Or an office where people are waiting for a meeting. What's the common point? –You've guessed it–, most people are looking at a smartphone. Some might be messaging, others are perusing social media and several others are playing a game. If you spot people with headphones, chances are, they are using a mobile app to play music. So, is mobile still the future? According to the International Data Corporation (IDC), desktop sales saw a deep plummet during the past decade. With 5G right at our doorstep and connectivity prices getting lower, people are opting to go fully mobile, for everything. The average person who is over 15 years old checks their mobile an average of fifty times per day. Mobile technology permeates our lives more than ever. From what we eat to who we date, being connected, at all times, seems a norm.
Understanding Mobile Technology
From location-based services –such as Google Maps or Uber– to artificial intelligence like Siri or Cortana, to wearable devices such as the FitBit, mobile technology relies on user data. We give apps and devices information that they use to offer a service in return. Mobile technology is highly personal, adapted to the needs of each user. And, while there are some giants such as Amazon or Google, small businesses are adopting mobile technology too. Got an instant message to confirm your doctor's appointment? That's mobile technology on a small scale. As mobile technology continues to grow and impact our lives, there are some fields in which it is now dominant. Here we discuss some of the most important ones.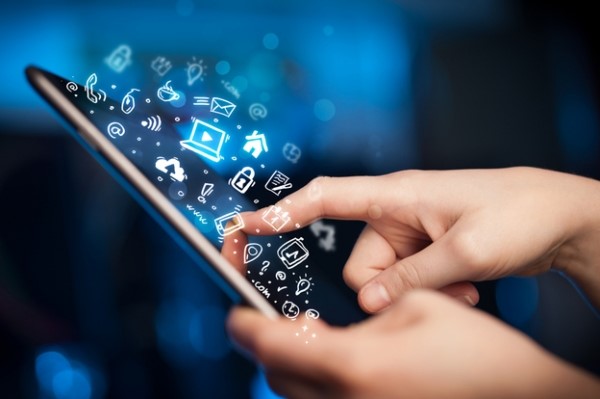 Commerce
Amazon sure started a trend. It has grown so much and so fast that we are now used to ordering things like fresh product, and expect to have them at our doorstep on the same day.
There are specialized marketplaces for arts and crafts and food delivery, and even niche marketplaces that sell sporting goods, or hobby-related items. We buy with our smart devices more than ever.
.
Networking and Meeting People
You may already know that people are finding romantic partners online more than in real life these days. Dating apps have flourished and their numbers grow by millions each year. But networking apps are not limited to dating. There are services in which you can meet people according to your hobbies or interests. And, of course, finding a job is almost impossible without some apps like LinkedIn.
.
Mobility and Travel
A few years ago, people would try to find a cab to go home after a party. Today, they just need to turn on localization on their smartphones and get a ride to wherever they need to go. Not only that, but they can share their vehicles to travel, find places to stay and even meet with local people to guide them in a new city. Print maps are something of the past, as our smartphones can guide us to virtually anywhere.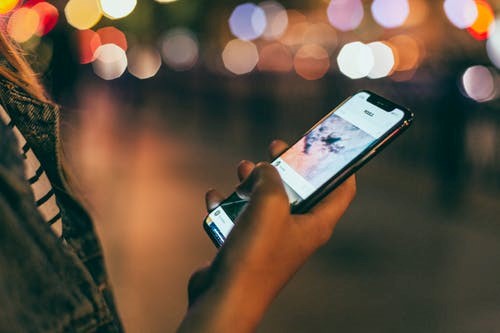 And the King is… Mobile Gaming
Videogames have been around for a while now. Remember the first Nintendo or Sega consoles? Chances are if you were born anywhere between the '90s and 2000, you played Super Mario Bros or Sonic. Today, you no longer need a TV set or even controllers. The videogame industry has gone mobile and has done it fast. According to Tech Crunch, mobile gaming is now a 65 billion global industry, and one that will continue growing. This doesn't take into account the revenues from online gambling, where more than 50% of the revenues are now generated via mobile devices. While videogames were mostly a child thing during the '90s, today adults are playing more than ever. Whether to decompress from a hard day at the office or while waiting for the train, or even during long commutes, you can see people playing everywhere.
.
Gaming has even become a way to earn a living, as new platforms are professionalizing players and paying them in tournaments or events. Mobile gaming boasts an outstanding number of 2.3 billion users worldwide and it is estimated that it will grow into a 100 billion industry by 2021. As impressive as it may sound, most successful mobile games are free for users, and rely on other monetization techniques. Apps like pokemon-go are even taking advantage of localization-based marketing, but most of them rely on a "freemium" model, in which users have to pay for advanced features. But mobile gaming is not just for grown-ups. Savvy developers understand that there is a huge market in games for children, and have created educational and entertaining alternatives for the little ones. This also means that, by when these kids grow up, mobile gaming will be deeply ingrained in their systems. As you can see, mobile technology is not our future. It is our present and it is an industry that will only continue to grow as the world gets more and more connected.
.
And, while you may believe that using your body as an input surface or controlling devices only with your mind is still sci-fi movie stuff, experts predict that these types of technology will be available as soon as 2023.