Searching for the perfect VPN service for your online usage ends with EGO VPN. EGO VPN is a user rated, leading free VPN application providing users with unlimited high-speed connection for unidentified and safe internet operation. Equipping customers with servers spanning worldwide, high-speed connections with EGO VPN to download and stream securely are instantly available. Sophisticated, complimentary protection resources provided guarantees that data being transmitted or received is untracked and secure. Encrypt all your web traffic anywhere with EGO VPN. Gain access to rapid transferring and streaming by downloading EGO VPN on the Apple App store. There is support for multiple devices, such as on your iPhone and iPad. Mobile device anonymity is crucial when acquiring sensitive information.
.
How Does EGO VPN Work?
By creating encrypted channels, the virtual private network provided creates a protected route for sent and obtained files. We revolutionize privacy experiences by implementing safety and security measures while dealing with delicate information and watching your favorite web content. Using the assorted functions from EGO VPN will protect from tracking via internet service providers and blocks unwanted parties from viewing any personal data. Special utilities allow you to manage documents and materials safely with no worry of intercepted confidential details.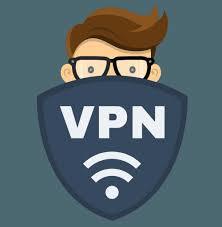 Using EGO VPN for Your Internet Needs
EGO VPN provides users with free data encryption to assure that it secures all data received or sent. Safeguard your phone and browsing activity from unauthorized data collection by using EGO's platform. Along with data protection, EGO VPN allows users to acquire high-quality streaming through sites such as YouTube, Netflix, or Hulu so you can stream all of your favorite entertainment content from any location. Forget annoying region locks on your favored content. With EGO VPN, all your preferred websites are available to you with fast and unmonitored entry. Unlike other services, EGO VPN does not throttle user speeds when downloading or streaming to certify for smooth and stable connection. Users rate EGO VPN as an industry leader in top-notch VPN streaming and downloading software. EGO VPN's quick and easy download process will have you connected steadily and anonymously in a matter of minutes.
.
Instantaneous Secure Connection
EGO VPN's streamline design makes it immediate and effortless for you to get linked to secure solutions world-wide. User-friendly interface authorizes choice of secured location selection and monitoring signal strength. Opening the application grants customers instant control. It removes Fear of snooping in one simple press. Installing EGO VPN from the App Store is a brief procedure, but getting connected to the guarded servers for sheltered internet usage is even quicker. EGO is the ideal mobile VPN for the privacy conscious.
.
Boost Performance with EGO VPN Premium
EGO VPN's industry front running defended network allows you to navigate the internet worry-free. To ensure that you can access all the highest quality content and download files at lightning speed, EGO VPN offers a premium monthly or yearly plan to provide premium user services. Try the free trial of the premium service today. Join EGO VPN Premium for a monthly price of $9.99 or save 70% with a yearly membership costing only $35.99. These unrivaled prices will have you accessing the fastest and most secure VPN app on the market. If for any reason, you are unsatisfied with all the premium features offered, EGO VPN offers a money-back guarantee.
.
Get EGO VPN On Your Device
Download EGO VPN on the App Store for immediate connection to secure high-speed exclusive network access. Keep your data safe from prying eyes while you enjoy your favorite content with specialized safeguarding services.