Today I'll be reviewing El Greco, one of our new themes for WordPress ecommerce sites, and go over its features and teach you how to use them. This theme is compatible with both the original AliDropship WordPress plugin, the WooCommerce version and most of the top shopify stores. You can also check other dropshipping store templates on our website. The El Greco theme is designed for a seamless shopping experience to easily convert visitors into customers. Let's see take a look at the theme design.
.
Homepage
The first thing you'll see on El Greco's home page is slider. Here, you can show banners or videos to make an impactful first impression. If you want to catch somebody's attention right away and offer deals and hot sellers, this is the right place. In the admin panel, you can choose rotation options and display time, upload custom images, and even set alternative pictures for the mobile version of the site. Scroll down, and you will see space to display the most popular categories on the site, represented by three big banners. These banners are fully customizable. You can use actual product photos or upload your own, change the banner text, and link the banners to category pages of your choice. You can even turn this banner section off if you don't need it on your page.
.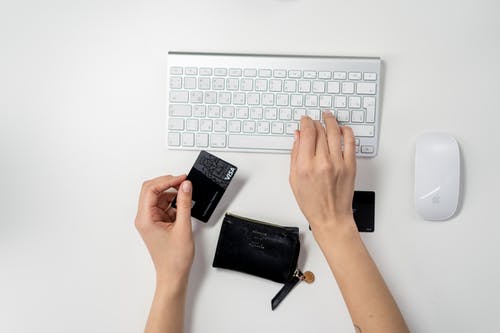 To turn your store into a high-converting website, you must show customers the most tempting offers right away. That's why the next block in the El Greco theme displays the best deals in your store. El Greco will automatically find products with the highest discounts and place them in this section. Easy, right? The next block is called "Just Arrived." It displays the newest goods in your inventory, displaying them by import date. The last section here is called "Trending Now." It automatically selects products with the highest number of orders to show what is popular on your store. Just like other web page sections, you can customize and rename these ones or completely turn them off.
.
Next, the "Testimonials" block allows you to show what existing customers have to say about your products. After all, most website visitors trust reviews as if they were personal recommendations. That's why a high-converting website must let its own customers do the talking. In the admin panel, you can choose reviews, enable or disable autorotation, set images, and even edit the title of this section. After that, site visitors will see an Instagram widget displaying the latest posts from your Instagram account. Remember that social media plays an important role in any ecommerce business, and is a prominent tool for customers to understand your brand personality (especially when it comes to aliexpress best sellers).
.
Next, you will see the place for a home page article optimized for search engines. This is the chance to tell your mission, your company values, and what makes your website stand out from competitors. The brand copy can help you increase traffic to your site if you have the right - relevant keywords. Below, you will find a signup form which will help you collect email addresses from customers. This section is also customizable and a valuable point of interaction with visitors, so use it to offer something valuable in exchange, like coupons or discounts.
.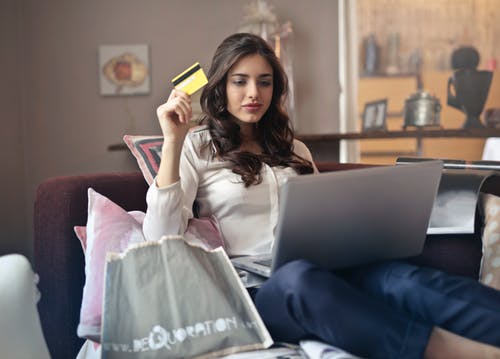 A high-converting website must not only advertise its products, but also explain benefits and give peace of mind to shoppers. That's why the last section on the El Greco homepage shows brand values and satisfaction guarantees to instill deep trust and confidence in buying from your web shop. You can customize these brand values by adding your own text and icons in the admin panel. Permanently stay there, just not display at all (through disabling on the backend).
.
Product page
To make a high converting website, El Greco's product pages provide the large product images featured, all of which are easy to zoom in on to see detail. In addition, El Greco also features a number of important conversion boosters. If there's a discount, El Greco will automatically show the previous price and calculate how much your buyers can save. There's also the "Facebook Like" box, which you can use to earn instant engagement. You can also find additional information - payment options, benefits, and guarantees. These are all to instil shopper trust and belief in your business, and are automatically added on all product pages. Find product details and reviews.
.
Shopping Cart & Reviews
El Greco's shopping cart and checkout are designed to be as simple as possible. If you add a product to the cart, the site will show you a sidebar shopping cart with all the goods you have selected, in addition to the cart total. If you want, you can also click to see a standalone shopping cart page. These options are customizable. You can enable or disable the sidebar and standalone versions of the shopping cart, or disable both. In this case, pushing the "Add to Cart" button will lead customers directly to the checkout page. El Greco theme comes with two versions of checkout. The first one is a single page. Customers will have to fill in all the necessary card, shipping, and billing information here. The other one is a multi-step checkout page that allows users to fill order details step by step. Customers to check out by instilling a sense of high demand. It's a great tactic to use to get shoppers to spend. You can customize this section by setting any time limit you want.
.
As you can see, El Greco is designed to turn a dropshipping store into a high converting website, a profitable and customer experience-centered shopping destination. You get all the magic of El Greco for $67. If your website is on the WooCommerce platform, we have a WooCommerce version of El Greco as well. Remember to visit the AliDropship site to see what other templates (and free ones) we offer.