Year after year, myriad of reputable sources continue to insist on regular data backup as a vital component of any business optimization strategy. Day after day, thousands of various backup platforms are tirelessly working on improvements of the provided services to get them more convenient, effective and affordable for both companies and private users. A huge number of statistical reports are published hourly in order to draw attention to the costs of data loss on the example of countless cautionary tales...
Yet, in hope they'll be lucky to avoid ever facing the trouble, people tend to prefer learning the importance of backups on their own mistakes over protecting vital files before they need to be restored.So, inspired by all those dauntless ones, we've gathered a list of most effective and thoroughly tested data recovery solutions of today. Enjoy!
.
How Do I Know Which Is Better?
That's a wise question to ask! Basically, there are three most considerable features in data recovery software that we should prey on:
Friendly UI. If recovery software offers an intuitive interface that's convenient work with, and a menu that's easy to navigate, it will take you a minimum of time to retrieve lost files. If you find an application's interface too difficult to deal with, just skip it and go seek a better option.
Compatibility. Make sure the program supports your devices' current version of OS. Working with software that is incompatible with the current version of your system may end up with wasted time due to a load of errors — instead of successful data recovery.
Advanced Recovery. The more advanced algorithms software applies, the higher chance you will get all the sought-for data. Besides, with advanced search techniques you'll be able to recover both lost and damaged files, which can be particularly important in cases of data corruption after a virus attack.
.
That's it! Let's move on.
.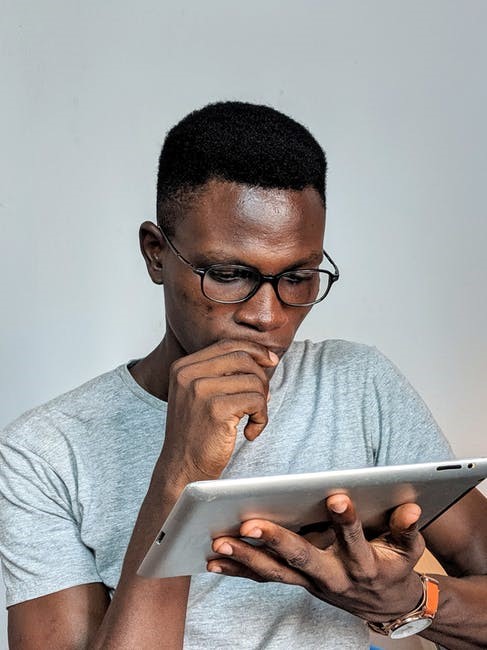 Top Five Best Recovery Solutions
.
Salvagedata Free Recovery Tool
Salvagedata is one of the oldest and most trusted names in the field of data recovery — with offices all across the US (there are more than 55 presently) and thousands of data loss cases successfully solved over the decade of experience. The best part, however, is that Salvagedata lab has also developed an advanced file recovery tool in addition to on-site recovery — full version of which, unlike in other options, is offered completely for free and available for both Windows and Mac family, as well as Linux devices.
Overview: Salvagedata application has convenient, intuitive interface and, beside main function of full data recovery, offers a number of features for advanced scanning and restoration of lost files in the comfort of your home. For instance, you can use Image And Clone to retrieve lost or corrupted data, view all the restorable files, and create a clone of your disk. Also, there's a Drive Wipe feature in case you'd like to organize and delete partitions of your drive, or safely clean it after.
.
All common file systems are supported: FAT, exFAT, HFS+/X, NTFS, CPU and many others.
.
Another good option to try is GetDataBack tool. Being equipped with streamlined interface and safe, read-only design, it is particularly useful for laypeople seeking an easy-to-use application to recover their files (while advanced computer users are more likely to benefit from looking elsewhere).
Overview: A powerful tool that can be pointed at NTFS, FAT or EXT formatted disks to seek lost files, as well as a couple of classic versions focusing on NTFS and FAT drives particularly. Like the Salvagedata software, GetDataBack restores file names and directory structure, and additionally offers a few advanced features such as Quick Search and Cloning of Disks — which, importantly, can be used without the risk of significant destabilization of your drives. The applications supports hard drives, SSD, USB drives and flash cards (but is only suitable for Windows recovery). Finally, both paid and free-to-try options are available.
.
.
Going further than many data recovery software, PC Inspector File Recovery should be especially liked by advanced users who are able to get along with its somewhat intimidating interface.
Overview: Other than that, PC Inspector File Recovery is a potent tool that is able to detect partitions that have been lost, even if the file system or boot sector was erased or damaged. One might find this feature a real lifesaver in an emergency, as it potentially helps to retrieve missing data even if the hard drive is not visible within Windows. Seems to get better results with FAT and FAT32 drives, while supporting plenty of disk formats, such as JPG, AVI, BMP, DOC, EXE, HTML, ZIP and many more.
.
UndeleteMyFiles is a quick and easy-to-use program that employs a simplified two-step process to recover any missing files and is thus helpful in finding and restoring deleted media and digital devices for free.
Overview: Apart from data recovery, UndeleteMyFiles also grants a number of useful features, like Deleted File Search (a set of specialized filters for searching by file type), Files Wiper (permanent file deletion tool), and Mail Rescue. Works with CF and SD cards, USB flash drives, and other storage media. The only thing is that recovery can be a little slurred for there is no indication of the quality (that is recoverability) of found files. All in all, the option is worth checking out.
.
The last but not the least, meet WinHex — professional Data Recovery software and universal Disk Editor together, particularly used in the area of file retrieving, computer forensics, low-level data processing, and IT security.
Overview: WinHex is a powerful tool that is capable of inspecting and editing all types of data, recovering deleted or lost files, including those from hard drives with corrupt file systems as well as from digital camera cards. Additionally, offers flexible search features and replace functions. Provides native support for FAT12/16/32, exFAT, NTFS, Ext2/3/4, etc. Supports JPG, PNG, BMP, XML, ZIP, and PDF file types, and can recover files by name.
.
Conclusions
All these are rarely seen on the popular data recovery lists; nonetheless, each of them offers a range of useful tools and features that may save your vital data.