A spy app is a type of malware intended to monitor a user's phone activity with the utmost discretion. However, spy apps' importance should not be underestimated. Social media has taken the world by storm and to fully filter out harmful content is impossible. Parents often utilize spy apps to protect their impressionable children from harm. Employers can also install spy apps on company devices to ensure employees' productivity is not compromised by pointless net surfing. Due to the increase in spy apps' popularity, choosing the best spy app that suits your need can be a little difficult. If you are looking for a quick summary of the top spy apps in the market, Stefan from Suspekt got you covered. Otherwise, this guide will provide you with the factors to look at before deciding which spy apps are right for you.
The Crucial Elements in the Best Spy Apps
There are several factors that you should know prior to making your purchase.
Understand Your Preferences
Firstly, knowing one's preferences is a good start. Many spy apps provide basic functions such as accessing targets' e-mails, text messages, call logs, social media and such. Complex functions like being able to record targets' phone calls, intercepting calls or turning the microphone on may not be as readily available from all spy apps. Consequently, if it's necessary to be able to interfere in targets' phone calls, a quick google search could help shortlist the corresponding spy apps. The wide variety of spy apps in the market allows consumers to pick and choose what suits their preferences most.
.
Check the Compatibility
Secondly, device compatibility with spy app is extremely important. Different mobile devices run on different operating systems, the most common two being iOS and Android. On the other hand, laptops and PC's have a wider range of operating systems like Microsoft Windows, Linux, macOS, etc. Different operating systems have different restrictions, and while some spy apps run on all types of operating systems, some of them may be more specific in what they choose to cater to.
.
Know Your Target's Phone Well
Thirdly, the target device's model and version also play a role in the compatibility of spy apps as some spy apps do not support certain versions of the same device model. Jailbreaking is generally required for iOS devices as Apple is known for having strict rules surrounding its ecosystem. Meanwhile, rooting is required for more complex services, although Android devices have fewer built-in restrictions.
.
Do Your Research
Moreover, consumers should thoroughly research the company's legitimacy and the developer's credibility to ensure a good purchase. Developers are the ones in charge of almost every part of the app developing process, and by crosschecking whether they have the appropriate licenses and certifications by the relevant authorities, consumers can expect a high-quality app.
.
Can You Talk to The People Behind the Spy App?
Aside from that, the company should also provide some form of channel for customer feedback or inquiries, for example, having reviews on their website, having customer support or having a legitimate address and phone number listed. It is much safer to spare a few minutes of research to ensure data leaks and security breaches do not happen during the whole process of installing up until monitoring targets' data.
.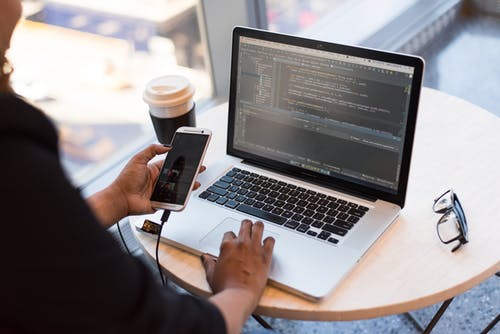 Tips and Tricks: Never Fall Victim to the Scammers!
With the number of scam spy apps on the rise, consumers are encouraged to learn on how to avoid being the next potential victims. First and foremost, look out for spy apps that advertise monitoring through Bluetooth as Bluetooth is specific to short-range connections. In addition, spy apps should not require the target's contact number to be able to operate. The authorities or third parties can trace the phone number's phone number attribution through the internet and leak private information. Another sign of scamming is a one-time payment app or a free app, legitimate companies would usually adopt a subscription payment plan with varied plans of different prices to remain profitable despite the expenses needed to back-up extreme amounts of data. Most legitimate apps allow free trials or guaranteed money back within a certain time period should consumers choose not to use their services. Lastly, it is a known fact that it is impossible to install a spy app without physically accessing the targets' device. An exception to this would be specific spy apps that allow consumers to be able to access data using iOS' iCloud server with targets' login details at hand, but you need an experienced hacker for this, or you have to possess an extensive knowledge in hacking if you intend to rule out hired help.
.
Conclusion
In this day and age, it is safe to say that the spy apps' high-quality tracking services do not come by cheap, and it is undeniably a paramount that consumers are able to weed through the rotten apples to be able to enjoy a satisfying experience that is well worth their money. We hope that you can find the best spy apps that serve you purposefully with the help of this article.