Apple's smartphones are known to have the top-notch hardware capable of managing numerous apps. We live in a time where our phones can be fitness instructors, yoga teachers, cooking chefs, etc. This is thanks to an exquisite array of millions (literally) applications available to download from the Apple Store. One can easily get lost in the sea of potential options. Distinguishing important and useful apps from those that will just waste your time can make a significant difference in your daily routines. We have done some analyses to highlight the most downloaded and used applications in 2020.
Google & Google Chrome
Unsurprisingly, Google comes in at the top spot on our list. It is hard to imagine everyday life without the world's most popular search engine. We probably do not even pay attention to how frequently we are actually using Google to find out anything we are interested in. It is definitely a must-have app for any person who owns an iPhone, or any other device. The app is connected to all of your Google accounts which allows it to offer a personalized service by showing relevant information and news you will be interested in. Google Chrome remembers everything you have been searching for. Let's say you are looking for best betting sites in the UK. The next time you are visiting you will already have some researches filtered based on your previous searches on the topic.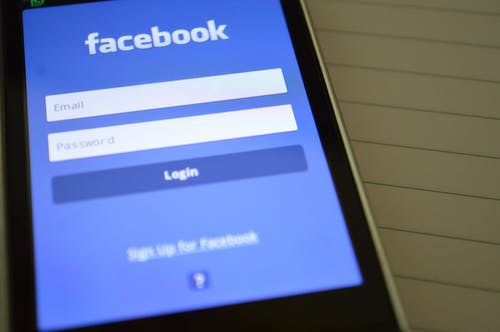 Facebook & Instagram
Even though Instagram took over Facebook in terms of popularity over the last few years, we decided to put these two together in the list given one is owned by another. The positive consequence of such a connection is that you can use a single account for both social networks. Instagram is currently by far the most popular app for sharing pictures and decorating them with tons of filters (both necessary and unnecessary). If you are not the type of person who loves taking photos of him/her, nobody will rush you as you can still use the network to check what's happening with those you follow. If you are, however, more into sharing your thoughts and initiating potential discussions on statuses, Facebook may still be the better call. These two networks (among others) are responsible for the appearance of the new profession named influencers. Massive marketing companies have recognized the potential such social networks have in drawing the attention of large masses as they are more than rewarding towards the most popular Facebook and Instagram stars.
.
Youtube
Speaking of new professions, Youtube are also responsible for one. Kids go crazy for the new stars who make living by recording every single step they take during the day. The famous youtubers are idols to the nowadays young generations. Youtube made its debut in 2005. It disappeared from the App Store at some point, but Google returned it allowing its users to enjoy millions of videos created by both famous and anonymous people on a daily basis. Much like the case is with Google, the amount of data and information you can get through Youtube is just staggering. Sports fans can recall some of their favorite matches, kids can watch cartoons, people can watch movies, etc. The range of options is beyond impressive.
.
Houseparty & WhatsApp
Although there are numerous apps for communication and messaging, we decided to stick to Houseparty and WhatsApp. Both allow you to get in touch with your friends/family in a matter of seconds and without any cost. Houseparty is rather a more casual variant. The app lets you know when your friends appear online. As the name suggests, you can make group calls, video chat sessions, etc. The app has recently introduced quizzes and games to keep the users engaged. The latter app is very similar in terms of use and effectiveness. Interestingly, most Americans do not use WhatsApp even though it is super-popular overseas. It has identical features as Houseparty.
.
Tinder & Bumble
Again, in the sea of dating apps, we decided to cherry-pick these two. Tinder is probably the biggest app of this kind in the whole world. You get to swipe people by choosing "Hot" or "Not" based on the photo and the age exclusively. If there is a match, you get to reach out to the other person. The main difference between Tinder and Bumble is that the latter app encourages women to make the initial step. The principle is pretty much identical to the one applied by Tinder, but the difference is that women have 24 hours to text men they had earlier marked as "Hot".
.
Lifesum & Yummly
Lifesum is a fantastic app designed to create or modify your diet plan. It has a whole bunch of healthy recipes that can change your everyday routine and make your life better in general. They say "we are what we eat". Lifesum have a dedicated set of plans for keto, paleo, and vegan diets. Unfortunately, the best content is hidden behind the Premium section. However, downloading Lifesum is still a fabulous starting point in changing the bad habits associated with eating junk food. Yummly is a great addition to Lifesum as it offers bountiful healthy recipes. It has a strong search engine and you can easily find exactly what you are searching for in seconds.
.
TripAdvisor
It is hard to find a person who does not love to travel, isn't it? If you are among the 95% of the world population who dreams of visiting as many places as possible, TripAdvisor will no doubts come in more than handy. Its powerful database has more than 800 million reviews people from all across the globe have left to share the experiences they had at certain places. You can thus plan your next travel in accordance with the best attractions on TripAdvisor. After all, it is always good to know what travelers think of the destinations they had visited.
.
Peloton
We'll complete the list with one of the favorite fitness & health apps for the Americans. Peloton provides guided exercises for people from different fitness categories. They now have a 90-day free trial where you can see their fitness classes. It is obviously worth taking advantage of such precious free content given that you normally have to pay to get access to Peloton.