Radios are available in all shapes and sizes and, with a variety of features and configurations. It can also be tough finding the one built to satisfy your needs in-home. Whether you want a pocket radio for your daily walk, a portable radio for your home or one that will be used mainly by your bed, the choice is yours.
.
.
.
Different Types of a Tabletop Radio Analog
It is considered as the classic type of table radio that has been around for decade
Digital
Digital countertop radio gives you CD quality sound. The digital receivers get the digital signals sent by radio stations.
Internet radio
In this modern era, the radio gets music transmission over the internet instead of having waves as the medium. However, if you are going to buy a radio for your home, there are several things to consider. Let's check them out!
Table-top Radios for homes
Tabletop radios are considered as perfect choices for a home. Devices that fall into the table-top category are designed to be stationary and work of the wall socket. However, some also come with extra connections for external antennas, speakers, controllers, and USB accessories. Tabletop radios often come with remote controls, multi-line digital displays. They also have built-in keypads and may combine features of the speaker, alarm clock and other devices. It is fascinating to know that some of the models even come with connections for hooking up to a home computer for more flexibility. However, if you are thinking of getting one, make sure you check some tabletop radio reviews and comparisons to make sure you choose a perfect device for your needs. Think about the main uses you need it for - are you planning to listen to AM/FM, Digital or perhaps the Internet radion stations? Do you need additional features such as battery power, premium sound quality or Bluetooth support?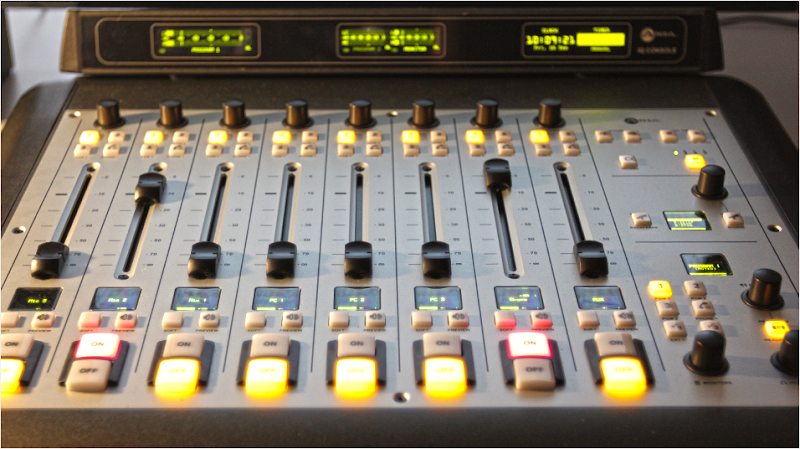 Ultimately, choosing the top tabletop radio depends on your own needs and preferences. Don't follow the social bias, choose only options that hold value for you. At the same time, there are some general factors to consider:
Ø Size
Tabletop radios are smaller than the "portable" radios. Furthermore, the versions are generally small enough that they do not even come with handles and you can easily carry them in one hand. Choose the radio that can easily fit on regular tables, and sometimes the boomboxes occupy too much space. The tabletop radios often should be just large enough that they can easily fit on a shelf or the side table.
Ø Sound Quality
Some people like to use their smartphones for music. However, the problem with this approach is that you end up getting used to tinny sounds. You think you're listening to good music. It is essential to keep in mind that smartphone audio does not compare to a good table radio.One of the most crucial factors here is the quality of the bass. You can also find if any tech enhancements on the radio can give you booming bass. Check the casing of the radio. Too much plastic will not offer you the best audio. However, medium-density wood (MDF) for your casing allows you to get better bass.
Ø Aesthetics
Many people care about the look of the tabletop radio. The radio has to sit in plain sight right on a table. You might care about how the general interior design theme of a room or the house looks. Many of the tabletop radios come in eye-catching retro looks. The designs look fine, even in the most modern interior design themes. Furthermore, some of these radios also have LCD screens which may even give you the time.
Ø Music Sources
Countertop radios don't play CDs or cassette tapes. You cannot always limit yourself to just using them for FM and AM radio. You want to find if any USB slots allow you to put in flash drives or even TF cards. It means that your radio can also play MP3s. Moreover, you can connect your smartphone too. It is fascinating to know that the sound quality you get can be a lot better than whatever your smartphone can offer. Many of the countertop radios also offer Bluetooth connectivity for greater convenience.