According to bankmycell, there are around 3.5 billion smartphone users in the world, which is 45.04% of the entire population. Most people have already indulged in smartphone technology, and the number of smartphone users is increasing day by day. With the growth of the tech-savvy population, different smart technologies like Beacons, are coming into play and enhancing the experiences. Beacons & location-based services are potentially changing the market scenario, as different sectors and industries are adopting this technology for gaining enhanced outcomes. In 2016, the global market value of beacons technology was 519.6 million US dollars. According to experts, it will continue to increase at a CAGR of 59.8%, and within 2026 it will touch 56.6 billion.
Concept of Beacon & Location-based Services
Beacons are small and wireless transmitters, powered by energy-efficient Bluetooth technology. Using Bluetooth, it transmits signals to nearby smart devices. After its emergence, Beacons have expanded the sphere of location technology and proximity marketing, and have made location-based interactions and searching more accessible than ever. Location-based Service (LBS) is a unique software service that accesses information and geographical records for providing services or information to clients. Now, as we know about the basic concept of Beacon, let's go through its offerings in different industries.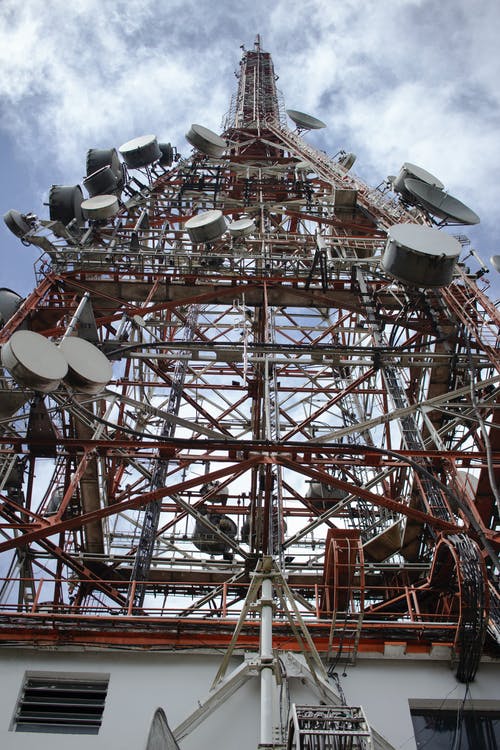 Retail
The retail industry has seized the benefits of Beacon technology from the very early stage of its emergence. Retailers are creating more customized offers and sending them via Beacons, which is boosting up their sales margin and customer loyalty. Plus, along with the emergence of the concept of Omni-channel presence in retail, Beacons are performing as a link between customers' buying habits and purchase preferences, across entire physical and online spaces. Retailers can now customize their stores according to customer's browsing patterns. Plus, Beacons are now helping the retailers to know about customer's activity in stores, in-store popular areas are quickly identified, helps in strategic product placement.
Hospitality
The industry of hospitality chiefly focuses on providing top class experience to the customers. Beacons are serving that sole purpose quite efficiently through customized and contextual messages. As BLE technology is coming into help, hotels can now provide automated registration and departing services via designated mobile apps. Through these apps, customers can find and navigate their way in large hotel premises and open or lock doors without any physical key. They can place their orders from any part of the hotel since waiters can track their location and serve, using Beacon technology.
Healthcare
The Healthcare industry has already deployed Beacon technology in many of its work processes. With the help of this technology, healthcare executives can keep records and monitor and track the patients as well. Apart from that, it also assists in tasks like tracking of different devices, medicinal supplies, assets, and hospital staff Hospitals are now quite able to provide a detailed map of different wards, medical stores, canteen, and more to the patients and visitors through Beacons. Plus, with proximity marketing, they can indulge in promotions like blood donation camps, health check-ups for free and other health-centric information.
Casino Industry
The casino is one of those industries where people visit not only for earning money but also submerges into the ocean of entertainment. The industry has been serving its purpose since its origin, and websites like 13wins.com are present to proffer all information about casino amusement. However, the inclusion of Beacons & location-based services is giving the casino industry a whole new shape.
Casinos, which have integrated Beacons and location-based services, can track punter's playing habits to offer them exclusive customized bonus offers. Besides, assessing previous behavior, casinos can offer many new exciting games for the punters. Using this technology, casinos collect information about players such as their betting limits, time spends on tables, jackpot amounts, and the number of available seats. Then the data gets processed and sent to players for allowing them to take necessary actions accurately.
Education
The inclusion of different technological tools in learner's lives is a reason for a distraction from real life. But, this technology is helping the teachers, eliminating that void with inserting physical world interactions and experiences. Schools and colleges are recording attendance through automated check-ins, plus security around campus is a lot sturdier after installing Beacons. Beacons are also being used in sending information like upcoming exam dates, notices, results, etc.
Concluding Thoughts
Apart from the above, many more industries are getting benefited due to the adoption of Beacons & location-based services. This piece of technology has all the potential to proffer contextual and valuable experiences to sectors, making them propelled for more sales and higher revenue. Plus, it doesn't only change their sales rate immediately but also assists them in constructing a strong, loyal customer base for the future. Right now, we are just experiencing the dawn of the Beacon revolution. With time it will gain more improvements, and many more industries will deploy it in their tasks.