Have you ever wondered how bad the air is in your town? Are you worried you are breathing massive quantities of harmful pollutants? Well, you are not alone. Air pollution is a global problem. It's so widespread that almost 91% of the entire population lives in areas where Air Quality levels are way above the limits allowed by the World Health Organization. That means that 9 out of 10 people inhale dangerous pollutants from the air they breathe every single day. The good thing is, we have the technology to check the pollution levels at any time and from any place. Smartphone apps, available for both Android and iOS, make that possible. Whether you need to keep track of the Air Quality Index for a college essay or just for personal use, we've selected some of the most practical apps you can rely on.
.
Top 7 Apps For Monitoring Air Pollution
Air pollutants used to be invisible. But with air monitoring apps, we get to reveal exactly what we are breathing. Apps such as these can pull data from a variety of sources, such as government-funded agencies, crowd-sourcing, and satellite images. They can send notifications and alerts in real-time. They are extremely practical for checking the Air Quality Index on the go. Also, if you have an essay on pollution to write, these apps can come in handy. But, if you are stuck on the assignment and you have no idea which information to use, you may want to check some premade essay examples on pollution. They may give you the inspiration you need. Here are our best air control apps for 2020.
1.AirMatters
App Link: https://air-matters.com/index.html
If you are looking for a global air control provider, you are in for a treat. This app has been available since 2011 and has managed to spread its coverage in over 180 countries. It can notify the user of any changes in the weather, air pollutants, or pollen. It is the ideal option for people allergic to specific compounds in the air since it gives quick and reliable reports. The best thing about this app is that you can connect it to any air purifier from Phillips and issue the commands. It's practical, handy, and free.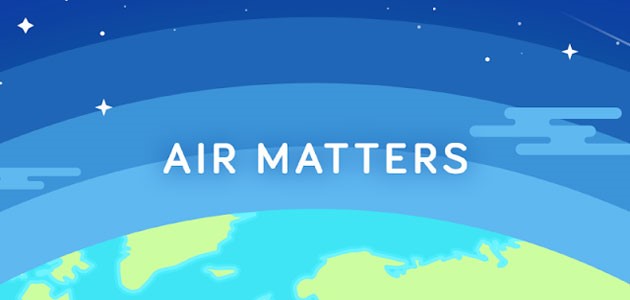 2.Blueair Friend
App Link: https://www.blueair.com/us/app-product.html
From the manufacturers of the Blueair monitor and purifier, we have access to an air control quality app. It obtains all its data from the 2,700 stations positioned in over 150 different countries. With the help of these stations, the app gets real-time data in nearly every city in the world. It's free to download and very easy to use.
3.Plume Labs AIR
App Link: https://plumelabs.com/en/air/
This app mixes satellite images with ground-based measurements to come up with the most reliable reports of the air. It can forecast pollution in countless cities, deliver outstanding reports, and cover huge grounds. Since it has access to almost the entire world, it is the most practical solution for travel. It is another free model perfect for day to day use.
4.BreezoMeter
App Link: https://breezometer.com/company
For those interested in real-time pollution data tailored to a specific location, this app may tick all the boxes. It relies on information collected from over 40,000 government-funded sensors all across the globe. Aside from measuring the air, it features satellite data that forecasts the weather and traffic dynamic. Plus, users get access to health suggestions on how to better handle the pollutant concentrations and to take better care of their physical wellbeing. This app can be useful when writing an essay or when browsing for similar samples online.
5.AirVisual
App Link: https://www.iqair.com/air-quality-app
This one takes on a slightly different approach. Instead of relying on data just from government-funded agencies, it combines its information from crowd-sources and the government at the same time. With the help of satellite images, the app has access to all the pollutants in the word based on the location you selected. One of its more popular features is that it can track the pollutants both outdoor and indoor. Plus, it can give out specific health suggestions or send alerts if the air gets too dangerous.

6.AirLief
App Link: https://play.google.com/store/apps/details?id=airlief.airlief&hl=en
This app takes pride in its no advertising features, where users only get the information they need with no learning curve. You get access to instant Air Quality Index results. If you are looking for an app that can reduce your possibility of exposure, you may like this one. Also, it features a couple of handy tips. They talk about how the pollutants in the air affect your health and what you should do to protect yourself. But, most importantly, users can customize the app to get specific information on the area they chose, including safety tips. It is currently available in over 80 countries and 10,000 cities. While it isn't widespread as some of the more popular options on this list, they have over 200 stations, which is more than enough to provide reliable information.
7.Skymet AQI
App Link: https://play.google.com/store/apps/details?id=com.skymet.skymetaqi&hl=en
Compared to other weather apps that display only the Air Quality Index in a couple of areas in a city, this one features AQI on a streel level. The app is centered around Delhi and provides detailed alerts on the places you should or shouldn't go. It's the perfect option when planning a trip, and you want to avoid dangerous pollutants.
Conclusion
Exposing the body to air pollutants can have serious repercussions on your overall health. Besides, until we get better at handling atmospheric pollution, we will keep having these problems. That's why having a few apps that can monitor the air quality may prove useful. They can at least give us the data we need to figure out how to manage our health accordingly.
Have you tried any of these apps before? Which one piques your interest? Share your thoughts in the comment section below.