Cryptocurrencies are the most trending global financial instruments today. Started humbly in 2009, this industry has ballooned to a cumulative market capitalisation of USD 237 billion. And, this is only just the beginning. It's no surprise that many individuals, governments and organisations from all over the world are trying to test the waters either as investors, cryptocurrency owners or cryptocurrency miners. But, cryptocurrency isn't the easiest nut to crack. For the uninitiated, cryptocurrencies can be quite a concept to wrap your head around. Simply put, cryptocurrencies are nothing but digital currencies that can be transacted on an exchange or an app. They operate through digital wallets and are transferred through encrypted messages or block chains, making them secure methods of payment. These digital tokens provide comprehensive, easy and cost-effective payment mechanisms and transaction platforms. If you are new to the world of cryptocurrencies, fret not. Here are some easy ways you can usher yourself into this system and gain knowledge.
Play A Cryptocurrency Game
The primary attribute of any crypto game is that its creation is based on the premise of block chain structure. You will learn and understand the fundamental features of block chain, the process of opening a virtual wallet, loading virtual money onto your wallet and managing the same. A game also gives you a chance to network and interact with people sharing the same interests as you, which in itself is a great learning for a novice in the field. There are also virtual crypto casinos that bring an interesting twist to blockchain. CryptoKitties, My Crypto Heroes and Neon District are some of the many crypto games out there you can try your hand at.
Shadow An Expert
The cryptocurrency world is much like any of the leading stock markets globally. And, just like we ape the portfolio of a leading stock investor, tagging a crypto expert too is a lucrative activity. Keenly follow their crypto activities, opinions and industry columns. Shadow their crypto activities including their investments and you can very well be on the road to acing your cryptocurrency game. Charlie Lee, Jed McCaleb and Roger Ver are just some of the names you can reckon with to discover interesting insights about cryptocurrency.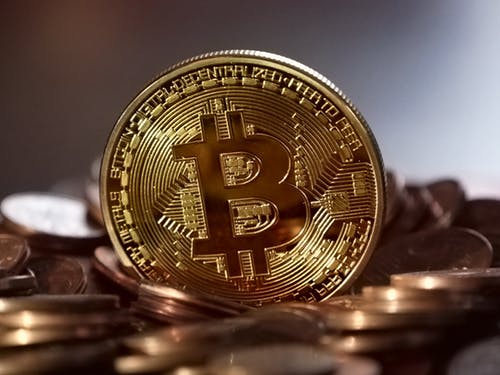 Start Crypto Mining
Crypto mining essentially is the process by which new digital tokens or coins are issued or created. This is done by opening new blocks and hence chaining together blocks of transactions. More importantly, miners help with transaction validation and completion so that none of the users can spend tokens that have already been spent/blocked on another transaction. Simply put, miners help provide security to crypto transactions. Miners usually start mining as a hobby or an interest. Soon, they develop expertise in the area to stand mining farms or become expert cryptocurrency investors themselves. If you are looking to crack the crypto code, start backwards with mastering crypto mining. The entire mechanism starts to make a lot more sense much faster. All you will need is some basic knowledge on coding and creating digital block chains. Mind you, it's addictive! And, need we say also well-paying.
Use A Cryptocurrency App
An application must most certainly be your go-to choice to learn the ropes in cryptocurrency. They are the easiest way to buy, sell, manage and safeguard your digital tokens. They also have information on your transactions and balances by maintaining transaction ledgers. Look for an application that plays with a wide range of cryptocurrencies. You only stand to gain from this varied exposure. Choose an application that is a market leader in trading and can be trusted from a security perspective. There are also dedicated applications that cater to regional European languages that offer world-class features, a sound trading platform and an excellent interface. Bitpanda Gebühren is a leading website with German assistance. The cryptocurrency technology and its expansive infrastructure is the place to be. It is being heavily leveraged across various industries like travel & leisure, healthcare, legal contracts, media & music and much more. Don't be late to the cryptocurrency party! Download a crypto application and get started today.