In a previous article, we talked about how to maintain our mental health during these unsettling times. There is a lot you can do to remain healthy, including maintaining a routine and making sure that you stay productive. Staying productive is also a great way to stay sharp and capable, plus there are many benefits you can gain from keeping busy. Before we get to the benefits, however, let's focus first on the things you can do to stay productive at home. Even for those who are working remotely, there are still gaps to fill in the daily routines. Here are 5 things you can do to stay productive at home.
Add Exercise Routines
One of the first things you should do when you are trying to be more productive is integrate simple exercise routines into your daily schedules. Simpler exercises are not difficult to implement because they don't take up a lot of time and can be done without extra preparations. On top of that, the exercises don't put a lot of stress on your body. Taking a 30-minute walk around the house (or the neighborhood, as long as it is not too crowded) is highly recommended. You can substitute this with a 30-minute session on the treadmill if you want the routine to be even simpler. The routine is a lot more flexible too, since you can customize the weight of the exercise to your liking. There are also apps that will help you exercise better without using special tools. These apps are incredibly helpful if you are looking for ways to remain active and healthy while staying home. Besides, you are improving your health by integrating exercise routines, which will later help you focus and perform better in everything else you do.
Some of the apps you want to try are:
Fitbit Coach
Nike Training Club
Zwift
Asana Rebel
Aaptiv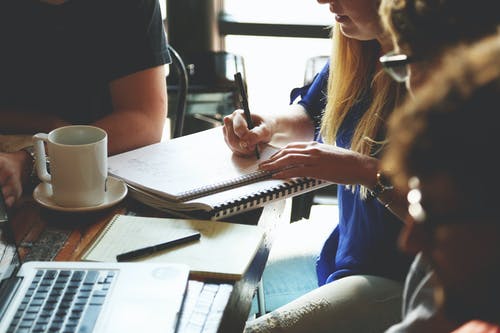 Go Back to School
There has been a huge spike in the number of professionals and executives pursuing a master's degree these past few months. There are two reasons for this spike; the first one being the increasing value of a master's degree in the market. You can give your career a push by earning a master's degree in your field, making it a fantastic investment in today's market. At the same time, the best master's degree programs are now available as online courses. You can, for example, pursue a master's degree in applied statistics from Michigan Tech, the best name in the field. This Michigan Tech applied statistics program is designed to equip you with the right set of skills for fields such as data science, marketing, and machine learning.
A degree in this field will open doors to new professions such as:
Machine learning researcher
Market research manager
Business analyst
Biostatistician
Data scientist
Data engineer
These are professions that are very hot on the market right now, with high rewards and equally high demand for experts in these fields.
Master New Skills
If returning to school to pursue a master's degree is not what you want to do right now, there are also short courses that allow you to master specific skills. These short courses may not be as valuable as a comprehensive program that earns you a master's degree, but they still allow you to explore new skills and master them in a relatively short period of time. For example, you can take a short course to master videography, and then apply the skills to produce your own video content. You can also learn about digital marketing – or marketing in general – or branding, and then build a strong online persona and a personal brand that will attract future employers and partners.
There are several skills worth mastering indeed, including:
Digital marketing
Social media marketing
Copywriting
Graphic design
Coding and app development
Website design and development
Other practical skills like cooking and woodworking are also interesting to explore, especially if you want to spend some time putting the skills to good use. It will not be long before you are busy with DIY projects while mastering new skills.
DIY Projects
Speaking of getting busy with DIY projects, there is no better time to start one (or a few) than right now. There are plenty of DIY projects to do around the house too, so you never have to worry about not being able to find one that suits your skill level and experience perfectly.
As you can see, there is no shortage of things to do if you want to stay active and productive. With the ideas we have covered in this article, you will have no trouble filling gaps in your daily schedules while staying home.