Over the years, the automotive industry has seen some astounding trends and technological advancements, which brought more choice for car buyers ultimately. Today, when you buy a car, you not only check the car history (in case of used cars) but also the unique features and tech systems that come with the vehicle of your choice. After all, you are getting a car to make your journeys pleasurable, so why not go all the way and get one with all the comfortable, convenience and cool techy features. Today's blog is all about these ground-breaking technologies. We will explore the top 3 tech innovations in cars and accessories revealed at the Consumers Electronics Show (CES), which is the biggest show on consumer technologies. So, let's see what the hype is all about!
1 Biometrics
The German automaker Mercedes-Benz has come up with a striking concept car, Vision AVTR that creates a link between humans, machines, and nature. Inspired by sci-fi movie Avatar, this futuristic piece of engineering is designed to be autonomous and sustainable at the same time. It does not come with a steering wheel since the car's control panel activates through the driver's palm for a fully intuitive experience. While the concept will not materialize, its biometric technology would be a part of future cars.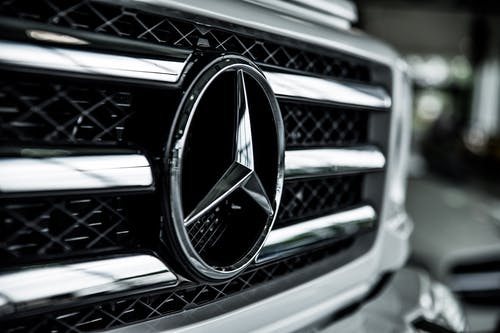 2 Smart Helmets
TaliConnected's Helmet paves the way for safer roadways and driving habits for motorists and pedestrians alike. This bold piece of equipment is a literal lifesaver for motorcyclists especially, though non-motorcyclists can equally reap the benefits. It has the ability to revolutionize the future of safety through its smart features, which include voice commands, fall detection capability, navigation directions, color-changing LED lighting for improved visibility in the dark, turn signals, and rear-mounted brake light. It also offers Bluetooth connectivity with your smartphone and can dial emergency services in case of an accident.
3 Automobiles as Mobile Payment Systems
Another innovative technological breakthrough revealed during the glamorous CES 2020 is the in-dash ordering and automated payment system for cars. While all of the technologies that CES unveiled seem quite promising, this one is especially life-changing in terms of utter convenience and seamless integration into our daily routines. Now you will be able to pay for toll, gas, parking, or even food simply by giving a voice command or using the car's infotainment display. Interestingly, you do not need to have your phone connected to benefit from this technology. The SiriusXM/Visa collaborative technology used for this feature only requires you to have an active 4G-LTE data connection along with SiriusXM's connected services. The concerned companies are in the process of getting vendors and services on board to accept the mobile payment system. Just imagine; no more hassle of rummaging around for change in your car and simply ordering food and fuel through your dashboard!
The 21st century has seen some marvellous technological innovations in virtually every domain, and the automotive industry is no different. Convenience and utility are the primary elements that define our tech-savvy generation, and the vehicles/accessories of the future are geared to offer just that. While it may take a while for these trends to become an everyday reality for us, they will surely make journeys convenient.