If you're new to online gambling, you'll have seen talk about one-line and multi-line slots. You may also not be strictly sure what they mean! When you're new to this world, there can be so much to learn that it might initially feel overwhelming. There are so many games to choose from on so many platforms, and even when you've found the casino you prefer, you're presented with a million different bonuses, promotions, and then the choice between one-line and multi-line games! Today, let's take a look at online slots, one-line slots, and multi-line slots. We'll explore how the games work, and the major differences between these two kinds of games.
Constant Evolution and Change
According to Kasinohai the online gambling market is hugely competitive especially in the finnish online casino industry and in the UK. More people than ever before are playing new and classic casino games from the comfort of their homes, or on their smartphones and tablets. The industry is always changing, meaning even simple games lot slots are offering additional features to entice new users.In the early days of online casinos, single-line slots were pretty much the only option available, but multi-line slot machines are now more popular than ever. It's not just because they introduce more features but because, in many cases, they offer users the chance to win more money. But don't worry! Once you understand the fairly simple differences between these games, you'll find it easy to choose the perfect game for you.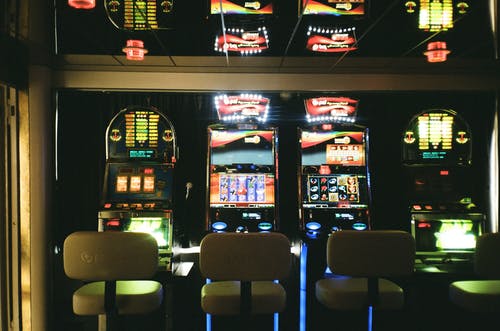 What Are One-Line Slots?
One-line slots are your classic casino slots game. They feature just three wheels, meaning a player needs to match just three symbols to win. This system goes back to the early days of slots in the 1800s when users needed to match three bells to win the jackpot. Of course, the games are quite different today. The symbols are different, the ways in which we play the games are different, but the rules stay largely the same. Usually, the biggest bet will be three of the game's coins, whatever they are, and the biggest jackpot comes from matching three of the least frequent symbols. If you're new to slots or you're not interested in learning something new, then you can still find an abundance of options online. This is still one of the most popular games on modern online casinos, so there are thousands of options to choose from.
What Are Multi-Line Slots?
Multi-line slots are more complicated. In most cases, these slot games include five wheels. That makes it harder for you to win the biggest jackpot by matching five of the least frequent symbols, but it does give you more opportunities to win smaller prizes as you play the game. A player can also choose how many lines they want to play. With multi-line slots games, you'll also see scatter symbols and wild symbols, that completely change the way you play. In these games, every coin a user plays will activate a line. That means, if you play a 25-line slot game, that means you must bet 25 coins. It's more complicated but once you get the hang of it, it can also be more exciting. Just remember that even if you get a winning combination of slot symbols, you only win if it's on a line you've enabled.
Some Tips for Playing Multi-Line Slots
If you choose to play multi-line slots, here are some top tips to maximize your chances of winning.
1 Consider Your Expenditure
Betting the maximum might seem risky, but it gives you the best chance to winning big on multi-line slots. If you intend to win big, then remember to bet the maximum. Bet smaller amounts and even winning the highest-paying symbols could mean a disappointing payout. Alternatively, if you want to reduce your risk, playing with smaller amounts can be just as satisfying if you care more about enjoying the game.
2 Keep It Simple
Remember that when you play a complicated game, you're also reducing your odds. A complex game with a series of multipliers and bonus rounds gives you terrible odds. It might seem more fun, but engaging with more of the extra features and side bets just means you have a greater chance of losing. So be smart! Play small bets, enjoy small wins, and occasionally unlock free spins and bonus rounds. It's always better to keep it simple. It might be a longer game, but it could pay off better.
3 Try the Games Out for Free
Most online casinos offer no free spins the moment you sign up, and in many cases, you don't even need to put down a deposit. This is a great way of playing for real money without spending a penny, but it's also a fantastic way to play the field and see what game you like most. Once you find one you like, then you can go ahead and put down a deposit on your preferred game.
So, if you're looking to enjoy a simple game, stick with the single line. If you want things to get exciting, consider multi-line slots…but remember, they can get complicated, fast!