Tired of losing every bet you make? You probably need a change. No, you don't necessarily have to wager on a different sport. You also don't need to increase your wagers. But there are things you must do to win consistently. Think of sports betting as a profession. That means you need goals and targets to achieve monthly. What's more, you'll require resources and strategies to help you meet your objectives. You probably also need a new attitude toward betting. That's right. Discover more details below.
Pick a Sport and Become an Expert at it
A smart punter doesn't wager on every sport he comes across. Many bettors also narrow down sports so that they specialize in a few leagues and competitions. As such, you might want to specialize in the English Premier League, the Euros and the Champions league if football is your favourite sport. The next step is to dedicate your time to becoming a football expert. That means you need to learn the game's most important rules, how it works and what you can bet on. Crucially, learn about the clubs, players and styles of play used in the football competition you select.
If you select the EPL, for example, learn about the best teams and players. In the Champions League, discover the conventional beasts and underdogs. Learn when the competition stiffens and how clubs play during the final stages of the tournament.
Select your Wagers and Strategize
There are at least ten outcomes you can predict in all major sports. Take football as an example. You can bet on match winners, goal scorers, correct scores, the number of goals scored, or cards given. But do you want to bet on random stuff? It's not smart. What's brilliant, though, is to find a few types of bets that you can perfect. Let's say you choose these two popular wagers: match winners and totals. The former means your task will be to predict the winner of various games. The latter tasks you to predict how many goals will be scored in a match. If you select these bets, the next steps are relatively simple.
Research and Review Odds
Research is an absolute necessity for bettors. If you hate this difficult, time-consuming process, you might as well not bet. That said, researching games doesn't have to be complicated, at least not when we have odds comparison tools and tipsters. These days, you don't have to spend hours finding great games. Instead, you can use this portal to check upcoming games. Crucially, you can also compare the odds set by different bookmakers for a specific game. Then you can place your wager on a website that gives you the most value for your money.
Once you have a few games and wagers with competitive odds, perform analytics. Read news, injury reports, present team records and more pieces of information that can help you predict games correctly. Alternatively, check predictions from top-rated tipsters. Some of them claim to provide sure bets. Others charge a premium for their tips. But you can get lots of tips free of charge. Coupled with your research, you can discover great games to bet on without paying for tips.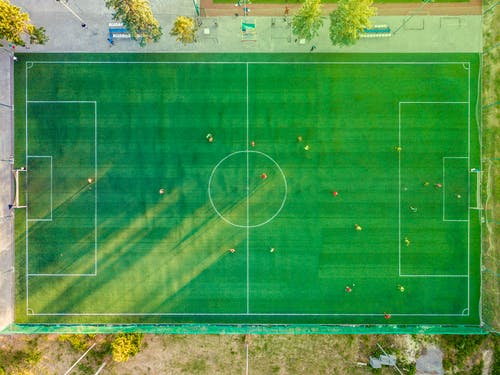 Set Realistic Goals
Setting realistic goals helps you accomplish several things. First off, you avoid getting greedy. That means you won't always attempt to bet more games than you can handle. You also avoid misusing your budget. More importantly, goals act as your guidelines. They help you know what odds to target, how many games to bet and how much to spend. Of course, you won't always meet your targets. And that's an important thing to understand. Sure, you might target to make a profit of $50 every week betting three times. But if you fall short of your goal, know that it's alright. You won't always make profits. So, if you make a loss this week, look forward to the following week.
Chase Value Not Losses
When it comes to betting, there's one standard rule: never chase losses. What that means is that you don't need to dwell on your losses too much. Instead, learn from them and move on. If you lose two bets on the same day, don't attempt to wager on more games to recover your losses. A better approach is to chase valuable bets. This revolves around the odds we had mentioned earlier on. Each wager you find at a betting website holds value. However, some games give you better value than others. Let's say you want to bet on a game between Liverpool and Norwich City. You're confident the reds will win, but they have odds 1.20. That's 20p for every £1 you wager. Not good. On the flip side, the odds of the match ending with Over 2.5 goals are 1.60. Now you have 60p for every £1.
Which better would you place? The latter, of course. It offers you more value. That said, odds drop constantly. Usually, you get the best odds a few days before a match starts. But then again, it could be too early to know which players will not participate. As such, consider betting a few hours before a match but not too close to the start.
Develop a Professional's Mindset
When we said it takes a certain attitude to be a successful bettor, we meant it. You need a professional mindset. That means you need to eliminate emotions out of betting. You also need to keep records and to improve your skills constantly. In other words, profitable betting isn't for casuals. Well, there's nothing wrong with betting for fun. But if you want to make consistent profits, then you need an attitude adjustment—so to speak.
You might want to approach games like a business person. Some games will be great for your business. Others won't. Then you need to look at the potential margins by comparing odds. After that, stake your money on games you feel confident about.