Cybercrime is becoming a major threat to society as a whole. As technology has advanced, cybercriminals have also enhanced their ways of attacking businesses and individuals. You might think that cybercrime is limited to hackers stealing your financial data, but this is not that simple. Cybercrime has evolved over the years and criminals nowadays use different types of viruses to harm society. Online security has gained a lot of importance in recent years because people are concerned about the protection of their systems. You need to take the necessary precautions to prevent hackers from targeting your computer network because you might not be able to see an attack coming your way but the consequences are real and they might affect you in a very bad way.
Security is crucial for the survival of your business. It is worth mentioning the fact that you can enhance the security of your company by installing an internet service that offers a complete protection suite against viruses, for example; internet connection from the affordable Spectrum deals. Implement the use of anti-virus software in your computer systems so that you can detect and delete viruses before they harm your valuable files. The cyber threat is real and in the upcoming years, you have to enhance the defense system of your network to stay safe from hackers. In this particular article, we will discuss the eight most dangerous predictions pertaining to cybersecurity. Businesses and security professionals are already concerned about the threats that might occur in the upcoming year and therefore, they are making all the necessary arrangements needed to defend themselves from such attacks.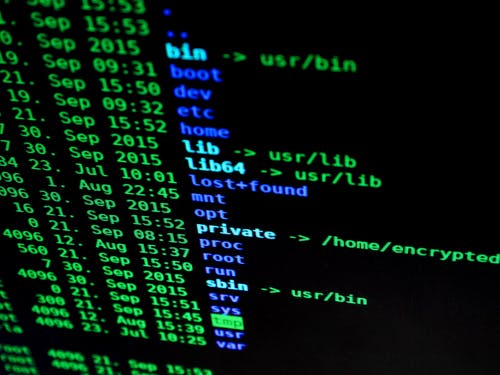 The General Data Protection Regulation Policy
Companies like Facebook, Cathay Pacific, and BA have recently faced breaches and will have to go through many complications as a result. Organizations are still waiting for the GDPR penalty and when it arrives, they will have to make strategies and will have to undergo different levels of corporate costs. Therefore, it is safe to assume that GDPR will have a major impact in the upcoming year.
The Cloud Insecurity Factor
Cloud insecurity started growing in 2019 and unfortunately, it will keep on growing in 2020. Companies are deploying data from one department to another and all the information is mostly unencrypted which means that valuable data is at a risk. Despite the attacks, companies have failed to take the necessary precautions to prevent dangerous viruses. In the year 2020, all the companies that lag in security will face serious consequences.
Threat of Malware
Ransomware, banking Trojans, crypto mining, and VPN filters are some of the major malware challenges faced by businesses and individuals. According to some research papers and prediction reports, malware will become a popular threat in the upcoming year. This dangerous virus is affecting millions of users. In 2020, you will witness increased sophistication in viruses like malware and more users will be affected if they do not take these threats seriously.
Growth in Cyber Hygiene
The shift in attack from network to the user has caused individuals to learn how to manage security and how to keep themselves safe from online hackers. Organizations have realized that they have to act fast and develop strategies to defend themselves from viruses. Cyber awareness is growing and companies are training their staff so that they can acquire the skills needed to tackle the attacks.
Increased Use of IoT
We have already witnessed the security challenges portrayed by IoT, but in the upcoming year, the treat will significantly increase due to the increased use of the Internet of Things. As more and more devices are being interconnected, hackers can effectively communicate with one another and make plans for future attacks. It is impossible to keep track of devices that are being used at such a large scale.
Shadow IT Systems
Shadow IT systems are escalating and so are the applications including the legacy ones. Shadow IT systems are not dependable and as the use of applications is increasing, it has become impossible to identify and defend the old versions. Therefore, you need to keep your gadgets updated with the latest software to mitigate the risk of being attacked by intruders.
DDoS – Distributed Denial of Service Attack
This attack occurs when there is a bandwidth flood in the targeted system and as a result, the web servers get compromised and in some cases, they might even collapse. With such an attack, hackers try to disrupt the normal traffic and they try to exploit the computer machines to create chaos. The hacker can control your device with a remote control that means that they can steal the data stored in your computer and use it for malicious activities.
Boardroom Cyber Security
Cybersecurity is now considered to be a very important aspect of organizations because they carry confidential information which is critical for the functionality of the business. in the year 2020, you will notice a significant acceleration in the development of security departments in various companies. Various organizations have already taken steps towards the betterment of their future to ensure a safe environment for their business.