Gambling regulations in Finland differ from gambling laws in other Scandinavian countries. Unlike its neighboring Sweden that renounced its gambling monopoly last year, Finland still does not allow gambling companies to operate on a license-base. Its gambling industry is owned by the government, whose betting agency, Veikkaus, regulates land-based and online casinos in Mainland Finland. Formerly, the gambling industry was divided into three parts, each of which was supervised by a different entity. The casino industry was administered by RAY (The Finnish Slot Machine Association), lottery was operated by Veikkaus, and horse betting was managed by Fintoto. In January 2017, the three agencies joined hands and created a larger state monopoly named Veikkaus.
Veikkaus now controls Casino Helsinki, Feel Vegas sites, and numerous slot machines located nearly in every store, gas station, kiosk, and restaurant across the country. The betting agency also regulates local fully licensed gambling websites, which vigilantly protect their customers' data from leakage. There are also numerous unlicensed websites accessible to Finnish gamblers. Finns can easily register with foreign casino operators by using any of the existing casino apps, but the Finnish government always warns them that transferring money to unlicensed foreign casinos is risky. As foreign casino websites are not officially banned in Finland, the government can only frown at its citizens' involvement with foreign casino providers, unable to put a stop to this practice.
Apart from gambling at local and foreign casino websites, Finnish gamblers are also fond of a novelty in the online casino business: these are no registration casinos, no account casinos, or fast casinos, known in Finland as "pikakasinot." Available only in Finland, Sweden, and Germany, these online casinos let gamblers skip the whole registration process, inviting them to start wagering instantaneously. Whereas regular digital casinos gather personal data from newcomers, asking them to fill out a detailed application form, fast and no registration casinos require them only to log into their bank account or any other online payment provider. What fast and no registration casinos do is they collect the KYC data, when their customers log into their bank accounts, and immediately open a gambling account for them.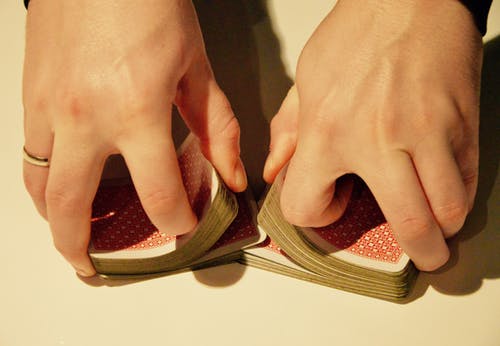 At no registration casinos, players begin gambling immediately and make deposits and withdrawals equally quickly. The speediness of all processes at fast and no registration casinos is enabled by Trustly, a Swedish company providing solutions for ePayments through PayPal and TransferWise. When they make their deposits to no registration casinos, gamblers give their bank details to Trustly, authorizing the company to make monetary transactions on their behalf. The whole process is easy. Trustly asks customers to sign only one agreement form, after which it allows them to transfer money from the majority of the European countries. The company makes life easier also for operators of no registration casinos. It verifies their users' ability to pay, accepts the credit, and manages fraud risks. In other words, Trustly ensures that casino operators receive money from their customers.
Finnish people are known to gamble with gusto. They enjoy a gambling process, and eagerly move to fast and no registration casinos, where their time is not wasted on lengthy application forms. Among those no registration casinos that attract Finns' attention are FastBet, SpeedyCasino, Turbico, Kassu, Spela, LightCasino, and Zet. It is hoped that other countries will also introduce the new form of digital casinos to their players. Avid gamblers in the United Kingdom and Austria deserve to play without going through a time-consuming registration process.