Are you on the verge of opening a brand-new company? Starting a business is never easy. But in today's digital world, it can be more difficult than ever to find the best mobile apps to help you run your company most effectively. It doesn't have to be mind-numbingly difficult to get a company up and running though. It's our mission to help business owners in every way, shape, or form that we can. We want you to succeed in every facet of your industry. And we want you to have the best opportunity to succeed by using the top mobile apps available that will make your life a heck of a lot easier. It will also make the lives of your employees go much smoother as well as far as work is concerned. To help you start your business on the right foot, we will share our top 5 mobile app recommendations that are perfect for business owners when they are starting a new business. Please use these apps to your advantage so you can begin your company in a way that gives you the best opportunity to succeed over the long haul. One thing you'll need we didn't cover in this is article is how you will purchase a logo for your business. We will cover that soon.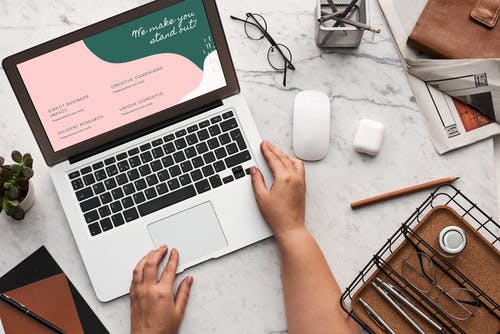 1. Slack
This messaging app is perfect for business owners looking to streamline communication between themselves and other members of their staff. You can also use the Slack app to better communicate with your customers by creating a separate dedicated channel for customer service. If you give Slack a try, you'll soon discover that this app is very powerful because it comes fully equipped with a wide variety of options, tools, and other resources that will benefit your business tremendously. You can use it to create open channels, create private groups, use one-on-one direct messaging, share files amongst your groups and contacts, and always stay fully synced with the other members of your company, your customer base, and much more.
Ultimately, the reason why so many business owners gravitate toward Slack is because it's possible to create multiple channels, multiple projects, and keep all of your communications under one roof. As an example, let's say you'd like to give your remote workers the opportunity to converse with one another so they can better get to know each other. You can create a channel for water cooler talk that your remote workers can easily access to have fun and enjoyable conversations outside of the confines of traditional work-related discussions. Having a channel like this will foster team unity, create lasting friendships, and give your remote workers the chance to wind down and forget about their troubles for a while. This is only one of many awesome ways to use the Slack app to help grow and expand your business by leaps and bounds. You can also set up a customer service channel, a workflow channel, an Accounts Payable/Accounts Receivable channel, and much more.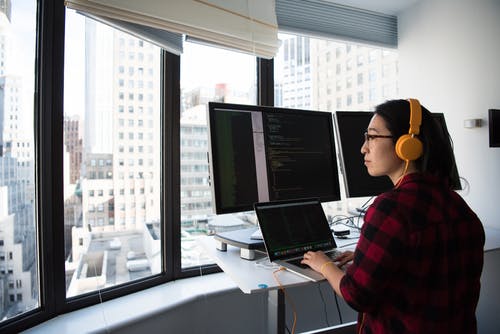 2. Wave
Brand-new business owners also need an easy and effective way to send invoices to their incredible customers. And they need an application that will do a lot more than just simply allow them to send an invoice and then hope and pray that it eventually gets paid. The beauty of Wave is this app is an accounting solution that's completely web based. It's designed specifically for consultants, freelancers, and small business owners. And it utilizes many fantastic features like invoicing, billing, accounting, managing finances, tracking receipts, tracking payments, and it also provides payroll management capabilities.
Besides all of the great things mentioned above, it's also possible to perform bank reconciliations by linking PayPal accounts, bank accounts, and other income sources to the app. This allows you to sync data in real-time and reconcile your balance sheet by matching up transactions. If that isn't enough to get you excited, you're also going to love the awesome reports that you can generate while using this software. It generates a wide variety of reports that lets you to look at your business from multiple angles. Their reporting features include:
· Sales tax reports
· Accounts Payable reports
· Accounts receivable reports
· Balance sheet reports
· and more
3. Dropbox
Dropbox is an exciting app because it makes it easier than ever to save important files that you can share with other members of your team in the cloud. Cloud-based storage is the wave of the future and when you share these files with other team members, they can access this information in their personal Dropbox account and edit files, update them, and make sure that everything is organized so the entire team is completely on the same page. It's pretty inexpensive at only $9.99 per month, plus they also have a free version that you can use as well. If you aren't going to share more than 2 GB of information or less at any given time, you can likely get away with using the free version without any difficulties whatsoever. It should provide you with enough space and enough room to store everything. The only problem with the free version is its relatively skimpy and you cannot use all of the great functions.
You'll appreciate using this app because it has a lot of positive features that you'll absolutely love. They include things like:
· Collaboration support
· File history tracking
· OS integration
· Works with most operating systems
· Simple file synchronization
· other excellent features
4. Grammarly
Is your company going to disseminate plenty of written communication? Will you spend a great deal of time emailing clients on a regular basis? Or will you have to write proposals, legal documents, articles, advertisements, or other written communications? In situations like this, when you'll be doing a lot of writing along with other members of your staff, you need to make sure your grammar is impeccable. Otherwise, you could look foolish to your clients, potential customers, and other members of your industry and that would be a real shame. Instead of accidentally dropping the ball on grammar, you can use the Grammarly app and never have to worry about making foolish grammatical errors again. This detailed application is so thorough that it literally picks up on every potential grammar mistake you could possibly make and it tells you precisely how to fix them. It even offers quick suggestions that you can click to automatically rewrite your poor grammar.
Other benefits of this app include:
· Simple interface works across many platforms
· Provides premium writing tools
· Excellent mobile keyboard
· Quick spellcheck
· Accurate grammar check
5. Zoom
With the coronavirus literally changing the entire business world and turning it on its head, having access to the ability to have cloud meetings with members of your staff is a prerequisite at this point. You need a simple solution to be able to virtually meet with staff members, clients, and prospective customers quickly and easily. The Zoom app provides this opportunity in spades and it's one of the best applications of its kind.
Why do we like Zoom so much? The performance is top-notch, they have free plans that might be enough for your small business, and even if you do have to upgrade to their paid service it's actually quite affordable. So you will not have to break the bank in order to have online virtual meetings with clients, potential customers, and your employees.
Other things to love about Zoom include:
· Their free account is generous
· Their pay plans are competitively priced
· Their performance statistics are awesome
· Their app is easy to use
· Their customer service works quickly
Bottom Line
Whether you're about to start a brand-new business or you just have an idea in mind, getting your company up and running is going to be a lot easier if you use the best apps to transition into your new business smoothly. These applications are some of the best that we currently have to offer.
They will make it easy to invoice your customers and track your accounting, have virtual online meetings, interact with your employees and customers through dedicated software, and much more. Please use these applications to your advantage and you'll have no trouble starting your new business off on the right foot so you can become a smashing success in no time flat.