Answering your phone to someone who tries to sell something is annoying. And recorded marketing messages or "robocalls" are even more so. Only during 2019, there were at least 58 billion robocalls, and an alarmingly high number of them were fraudulent. Several government agencies and major tech companies (think Google and Apple) are already working together to find a solution to this growing problem. At the end of 2019, President Trump signed the Traced Act which sets higher penalties for telephone scams and pushes wireless carriers to establish more sophisticated authentication processes. But today, telemarketing calls still happen. And it is consumers who need to take action and protect themselves.
Number Verification
Online services such as Checkpeople.com allow you to perform reverse phone lookups in order to learn more about who is behind a call. Red flags include unregistered numbers and numbers registered by individuals who pose as some company's representatives. With checkpeople, you are not only able to find out who is behind a number, but you can get further information about them. This is especially useful in case you need to file a complaint.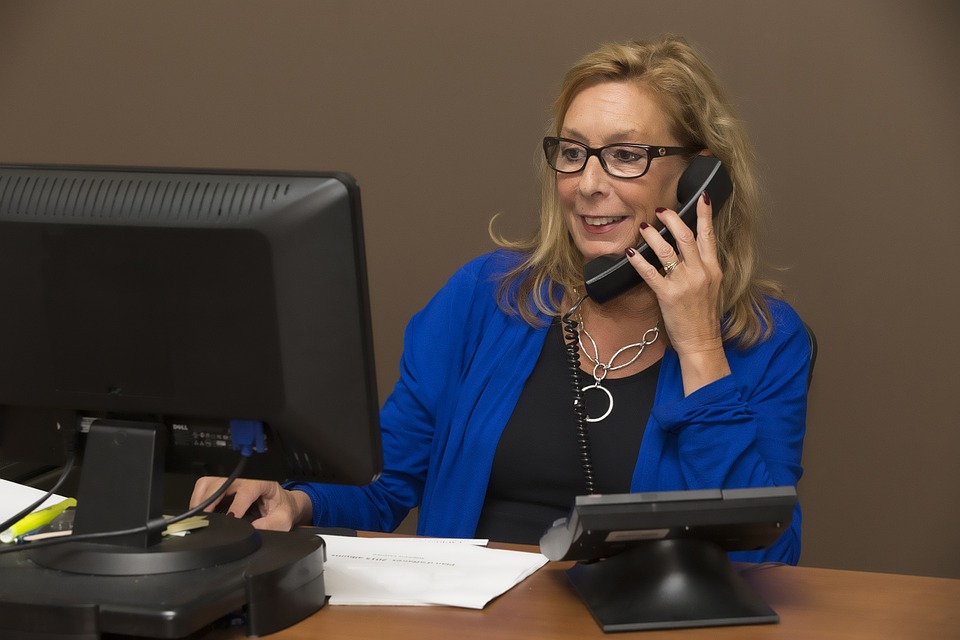 Use Your Smartphone's Built-in Features
Android Devices: New Pixel phones use Google Assistant to interact with robocalls. To do so, you just need to tap "screen call" when you get a call from an unknown number, and it will ask who is calling and why.
IOS Devices: You have the option to select: "Silence Unknown Callers" which will send unwanted calls directly to voicemail.
Third-Party Apps
There are plenty of apps that offer to monitor and block unwanted calls:
● Hiya: It identifies and blocks unwanted calls before they can get to you. It offers the option to block known spammer numbers and identifies the caller ID in real-time. It's free.
● Mr Number: Similar to Hiya, it also offers the option to block entire area codes and even countries. It's also free.
● Truecaller offers a free and a professional version for $1.99. Whenever you receive a spam call, your phone screen will turn to red and send you a warning.
Most spam-blocking apps allow you to create a personal whitelist, so you will not miss an important call.
Learn About Protection Options From Your Wireless Carrier
All major wireless carriers offer free and paid options to block unwanted calls. The Traced Act has given them a timeline to adopt STIR/SHAKEN (STIR –Secure Telephone Identity Revisited–. SHAKEN –Secure Handling of Asserted Information Using Tokens–.)a technology that uses digital certificates to ensure calling numbers are secure. It also prevents them from charging additional fees for the service. While this technology is fully adopted, major carriers offer free and paid alternatives, such as:
ATT: offers an app called "Call Protect", available for Android and IOS. It has a free version and a premium alternative for $3.99 per month.
Sprint: Their app is called "Call Screener Basic" and as of recently, it offers a free version for Sprint Users. The premium version offers more identification features and labels for robocalls.
T-Mobile: Offers Scam ID and Scam Block, free for all it's users.
Protect Your Number
Avoid giving out your phone number through online forms or for marketing purposes (always read the fine print before agreeing to a contract, as some companies even state that they can use and sell your information). Google has the option to create a Google Voice Number, which you can use for completing forms online instead of giving out your personal number. The service is available for Android, IOS, and Web Browser, and it's free for personal use. Commercial use starts at $10 per month. If you can, register your number on the "Do Not Call Registry", a list created by the FCC to protect consumer rights against predator marketing companies (know that you can still be called by politicians and survey companies and that most telephone scammers ignore it).
As technology continues to advance, more protection alternatives become available. On the other hand, scammers also become more sophisticated. So while you can protect your phone through apps, the most important thing is to keep yourself informed and know how to react in case you are a victim. Companies and governments are investing valuable resources to protect consumers, but we also need to play our part and act responsibly.