Even those who regularly play online poker are on the lookout for the best poker apps. You should never simply install the first poker app you find without at least checking out the reviews and seeing what else is available. We are happy to help in that regard and below you will find some of the most popular poker apps of 2020.
Regardless of whether you are using an Android or Apple device, one of the leading poker apps in 2020 is the 888Poker app. In terms of real money poker apps, you will struggle to beat 888Poker thanks to their fantastic variety of games. You will find a great selection of tournaments and cash games available 24/7 and the app is certified by eCOGRA, so you know you are in good hands. The 888Poker app is easy to use and offers a good range of payment methods.
Having previously left the United States market, the 888Poker app has again been made available, which is great news.
Another big name in the world of online poker to re-emerge in the United States is PokerStars. In terms of software, the Pokerstars app led the way and continues to be one of the best available for mobile devices. If you have been searching for some multi-table action, look no further than the Pokerstars app which is perfect for those who like to play multi-table poker games. In addition, you will struggle to beat the huge choice of different poker games and that is what makes Pokerstars one of the most popular poker apps of 2020.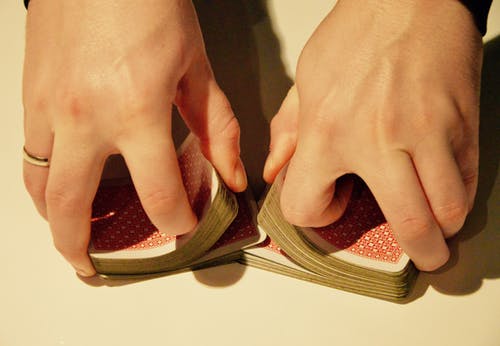 If you reside in the United States and have been looking for the best place to play online poker look no further than https://www.beatthefish.com/us-poker-sites/. Here you will find comprehensive information regarding the current regulations for playing online poker in the USA. Not only does the website provide poker ratings so you can make an informed choice it also offers casino and sportsbook ratings.
In terms of the most popular poker apps in 2020 it is impossible to ignore GGPoker. Much like the Pokerstars app, the main benefit of using GGPoker is the slick mobile interface and software. There are some excellent features on the GGPoker app including a statistical tool called PokerCraft and you can use this to analyse your hand. If you enjoy a successful moment you wish you could share on social media with your friends, it is possible when using the GGPoker app.
Complete with a full range of payment methods plus great software, it is easy to see why so many people are using the GGPoker app.
[Update 08/18/2020]: While updating our list of poker apps, we came across this page of real money poker site apps listing some fantastic poker apps that can easily rival the likes of GGPoker, PartyPoker, PokerStars and others we've mentioned here.
Other top poker apps available in 2020 include Partypoker, Tiger Gaming Poker and the World Series of Poker. All three of which can be installed on Android or Apple devices and it is possible to play for free or with real money. Using the free games available on the most popular poker apps of 2020 is a good way to practise before playing using your own money.