When you think about mobile apps for business, law firms probably aren't the first group to come to mind. But in a world where you need to cut through the noise and reach customers where they are, mobile apps could be the secret weapon discerning lawyers need to grow their firms.
Making the Case for a Mobile App
Mobile apps have been around for over a decade now, but they've yet to be replaced by a superior alternative. And if you look at the way the smartphone market is evolving and customer attitudes towards them, there's reason to believe mobile apps are here to stay for many years to come. Data curated from BuildFire, shows there are over 2.7 billion smartphone users and 1.35 billion tablet users worldwide. The average American checks their phone every 12 minutes, while 1 in 10 users glance at their smartphone once every four minutes.
Approximately 90 percent of mobile time is spent on apps and the average smartphone user uses 30 of them each month. Roughly half of people open an app 11-plus times per day. Somewhere around 21 percent of millennials open an app 50 or more times per day. In other words, mobile apps are still a big deal. And it doesn't matter if you're a retailer or a law firm, developing your own mobile app is a must in this marketplace.
Here are some of the specific ways law firms can use smartphone apps to drive business and achieve superior results.
1 Streamline Client Appointments
Scheduling and time tracking are obviously extremely important in your line of work. Finding a more intuitive and user-friendly option is always enticing.
"To address this, a firm could have a mobile app to track all appointments and time management," Hatch Apps explains. "This calendar feature could be automatically updated when a client makes a new appointment and can be developed to send out push notification reminders. The app could also track the number of hours a lawyer spends with their clients, ensuring for an accurate measure of billable hours."
The beauty of a mobile app is that you can customize it to your liking. You no longer have to rely on the limitations other app and software developers impose in their products.
2 Increase Client Engagement
Anything you can do to reach prospects and clients and make yourself more accessible without having to further fill up your schedule is a win. A mobile app allows you to engage people on-the-go. Fuel Web Marketing, which specializes in law firm marketing, believes a mobile app offers a unique point of engagement that few competitors can match.
3 Share Valuable Content
It's always important to have multiple avenues through which you can communicate with prospects and past clients. While an email list is arguably the most powerful asset you can have, a mobile app is useful as well. It allows you to send push notifications and share valuable content as it becomes available.
4 Generate Reviews and Referrals
As you know, social proof is everything in your line of work. A satisfied client can easily be multiplied into three or four additional clients - if you have the right systems in place. A mobile app can be utilized to generate reviews and referrals at the click of a button. If users have their push notifications enabled, you can send a quick message asking them to provide feedback in the app. This feedback can then be turned into website testimonials and marketing collateral.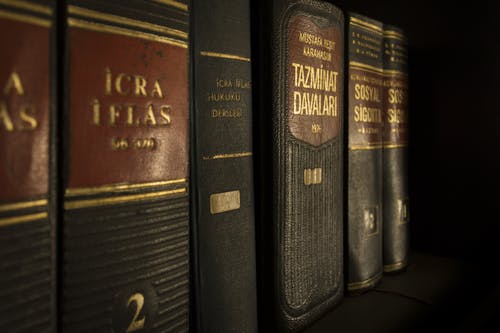 Getting Started With a Mobile App
There are a variety of ways to develop a mobile app. You can do it in-house by leveraging your own staff to develop and maintain the app, (this is the least practical option for most law firms), use a DIY app builder platform like AppyPie, or hire an outside freelancer or app development firm.Considering that you don't have a ton of extra time, internal resources, or expertise developing apps, your most practical option is to hire an outside freelancer or development firm to handle the heavy lifting for you.
As always, carefully vet any outside firm you partner with. If possible, hire a company that's worked with other law firms in the past and understands some of the nuances of the industry. This will speed up the process and smooth out some of the friction that's traditionally encountered.