With the advancement of technology, many communication channels have been created, thanks to the improvement of internet services. One of these communication channels is the WhatsApp messenger. Whatsapp enables you to send text messages, chat with someone, post audio, photo, and even video messages. But still, it comes at times when you experience issues with it. How do you solve these issues? Below are the six easy ways you can fix your WhatsApp problems:
1.Duplicate Contacts
At times, you can experience having duplicate contacts. That is seeing a contact more than once for the same person. This problem occurs to many people, especially those having a new phone and having contacts from different sources, including phone, storage, different types of email accounts, and the SIM card. To solve this, you have to create some time and check into your phone settings and delete or merge duplicate contacts. If your phone does not have the merge features, you can manually or download an app from the store that will help to consolidate the contacts.
2.Blocking and Unblocking Accounts
Do you want to block or unblock someone from WhatsApp? Sometimes, being a communication feature, people end up misusing it or becoming a nuisance, and you would want to get rid of them. How do you avoid their messages? The only way is by blocking their contacts on the app. You can block someone by opening their conversation, tap on the three dots, click on more, and then choose the block option. To unblock, use the same procedure and tap the unblock button. To check if someone blocked you, you can check how to know if someone blocked you on WhatsApp. Blocking and unblocking someone on WhatsApp is always done manually by following the laid procedures. You can block or unblock anyone at any time of the day, several times.
3.WhatsApp is not Responding
This problem used to be recurring several times on the old smartphone models. If you are still using such models, you are likely still experiencing such issues even though WhatsApp has done several upgrades to eliminate the problem. You might get a pop-up tab telling you your WhatsApp is not responding with three options: wait. report, or ok. Clicking on Ok closes the app and gives you a chance to reopen it again. If you are experiencing such an issue, open your phone's task manager and close all the active apps and ongoing processes. Relaunch the WhatsApp app and see its outcome. If the problem persists, uninstall the app and install it again.
4.Cache Data
Being an internet-based application, Your WhatsApp application is bound to accumulate caches through using it. These cache data, when collected, might make your app not function properly or fail to connect. The best smartphones can clear the unnecessary cache by themselves. But if you still have the previous or cheaper versions, you will again experience this issue. How do you solve it? To solve this cache problem, go to the phone settings, app info, Whatsapp, and then tap on the clear cache. After getting done with this, restart the app and try to reconnect again. If the problem is still there, you need to check on other settings such as the internet connection.
5.Unsupported Application
Are you using the old model smartphones? Recently, WhatsApp discontinued its support to some of the smartphone models, including window phones. However, if your phone is not affected and is still experiencing such messages, then there is a way to solve it. Depending on your device operating system, click on Google or Appstore and try to find the app. After getting it, check if it's up to date. If not, tap on the 'update app' and have it updated. After the update is complete, check whether the problem is solved. If not, reinstall it again.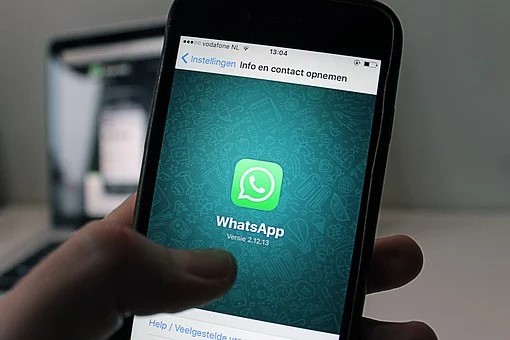 6.No Network Connection
When your WhatsApp app says there is an unreliable network or is waiting for the network connection, you need to check on your phone's network settings. Ensure you have a stable internet connection by checking on your mobile data or WIFI. Check if your phone is in airplane mode. If so, deactivate it and restart your WhatsApp. You can also check if your mobile data has run out. With advances in technology, most smartphones are coming up with smart ways of solving the above issues. However, if you are still using the old models, you might again experience such problems, of which we have provided ways you can solve them in this article.