Some of the occasions, while you startup your iOS device, it is indeed stuck on Apple logo. That's stress, clearly, and you probably don't know how to solve this problem. It is a significant complaint that you experience when you haven't updated your iOS or software on your smartphone. If you don't hassle such updates as mandatory, such types of issues iPhone keeps restarting, iPhone black screen, iPhone error 6009 or iPhone stuck on apple logo will occur on your iOS device.
Therefore the point is to know how this problem can be fixed. The iPhone stuck on Apple logo or iPhone stuck in boot loop, and we can continue operating our iOS devices as before. We're going to cover some of them. The most critical points about this topic below. Hopefully from such measures, you will receive the full solution.

iPhone Stuck on Apple logo
When your iPhone stuck on the Apple logo, you may be thinking about what to do and how to fix the problem. You staring for 15-35 minutes or longer on the Apple logo display and the status indicator has not changed, here are a few explanations and measures you might take to repair it.
Multiple issues can be solved with a quick restart like an iPhone stuck on the Apple logo. It is possible that even a straightforward restart can resolve this problem throughout this situation, but it's the most effortless approach, so this allows it worth checking out since it only takes a few seconds of your time.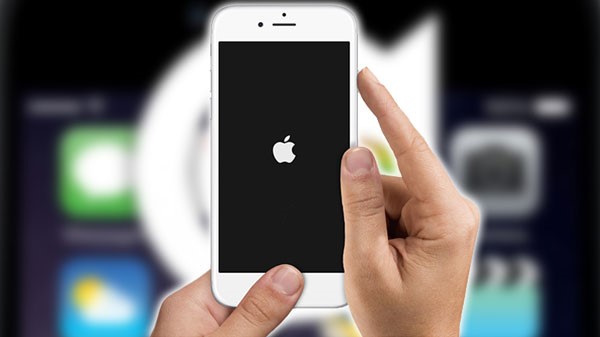 Recovery Mode May Fix iPhone Stuck Problems
Recovery Mode is a precise mode for bug fixing, which may work in this situation. Since your iPhone is stuck on the Apple logo, it indicates you have difficulty loading up the operating system. Recovery mode boots up your phone but stops running the iOS so that you can repair it. You may load the latest version of iOS or a restore of your data by using Recovery mode, which is relatively a secure method.
Try DFU Mode That May Work
DFU (Device Firmware Update) Option prevents the boot operation of your iPhone and enables you to recover your iPhone, install a backup. It is indeed close to Recovery Mode but mainly concentrates on fixing a kind of low-level problem that triggers the iPhone to stuck on the Apple logo. Utilizing DFU Mode requires specific practice, as it needs an accurate series of actions; however, it is a usually successful method.
Link your iOS device with iTunes primarily via your desktop.
Turn off the device. To have the display off, you need to press the sleep/wake buttons for a moment. Hold the power-button about 4 seconds once your iOS device shuts down. Keep pushing the lock button after 3 seconds, while still clicking the start button on your iOS device.
If your iOS device monitor goes dark with nothing to view, you've accessed DFU mode effectively. However, after following these steps, you can see the Apple logo afterward, which indicates you are not in DFU mode.
When you will enter in DFU mode, you will probably see a popup window in iTunes respectively. It will allow you the option of restore and get the backup of your stored data.
You'll likely see a window will appear in iTunes, respectively, once you reach DFU mode. It will give you a choice to rebuild your saved data and also get backups.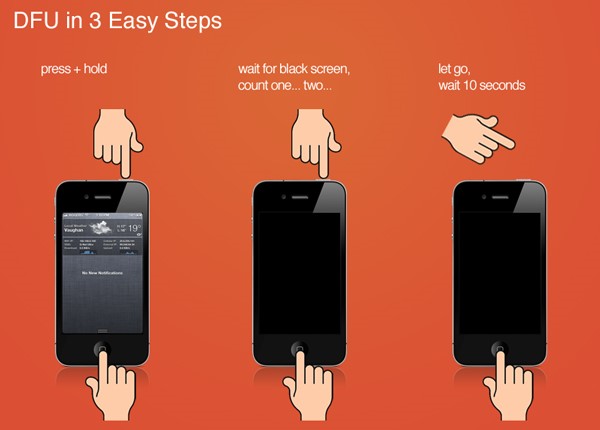 Extract the SIM card and Place it back
The issue may have something to do with a bad SIM card because your computer is connected to your wireless network by SIM card. When there's an issue connecting your phone to your wireless network, there's a chance your system will get caught in a reboot loop. You can try to take the SIM card out from your iPhone to rule this out from the possible triggers. If the problem does not arise with the removal of the SIM card, you must first resolve the SIM card issue.
Fix iOS Issues by Third Party Software
To see the increase of iOS device customers who have experienced very complicated security issues like endless boot loops. There are many iOS recovery tools, as well as repair techniques, are now established and implemented by tech firms & programmers. Although not all such methods promise a guaranteed solution, many individuals who previously utilized similar tools ended up finding some success. You can choose a complimentary version of your favorite software or premium edition.
Different iOS related problems (such as black screen, white Apple logo, reboot loop, and much more) frequently occur and need to be fixed. Whenever you want to recover your iPhone iOS issues with no loss of data, please explore Wondershare Dr.Fone-System Repair tool. You are required to choose a Windows or Mac version to repair iOS system caused by a software bug. It's the good option to fix the iOS issues and retain your data.