Technology has played a vital role in making our lifestyle better. But It is not only limited to that. It also aided the housing sector. Whether it's about house affordability or house moving. Technology has made it easier for people. When we think about technology the smartphone is the first thing that papers in our minds. But do you have any idea about a smart home? It is the collaboration of technologists, builders, and house owners to transform lives to meet the living standards of the digital age. In the future home, the room temperature, curtains, lighting, appliances, the swimming pool will be controlled by artificial intelligence technology. So, if you're thinking about building your new house in 2020, you've come to the right place.
In this post, we're going to cover the technological impacts on the housing sector and how it can improve your house design while keeping your home from becoming outdated.
Efficient building envelopes
By constructing efficient building envelopes through effective air sealing and insulation, your house building can reduce the lifetime's energy cost. You can upgrade your house with technologically advanced tools like house appliances, heating systems, fiberglass pools, windows, etc. With that, you need to pay attention to the wall system you're choosing for your building. You can use advanced framing procedures, effective insulation by installing moisture and temperature management systems in your new house.
House automation is the vital element of incorporating technology into your house. Isn't that true how we really wish to control the house stuff like doors, music, window curtains, room lighting, TV, and home pools through a single remove? But what if you could control all of that from your smartphone? Sounds fascinating, right? With house automation technology, it has become possible. You can control all the home functional tools with your smartphone. Like turning off the sprinklers, controlling the windows and doors, getting alerts when someone enters your home. Modern technology is opening new gateways to the future.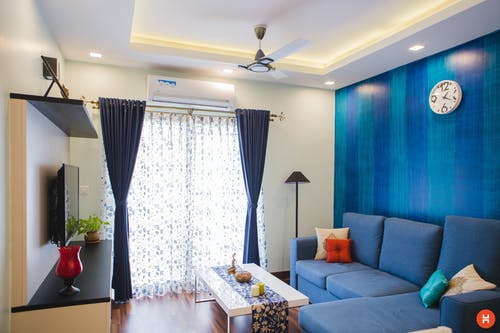 Advanced Mechanical Systems
When scrutinizing for building your new house design, you should consider using high-efficient systems that can make your house futureproof. Like energy recovery ventilation systems, smart solar panels, water heaters without tankers, and auto cover swimming pools (If you're planning to build a pool in your new house). With that, you shouldn't mind spending extra on home appliances like washing machines and smart refrigerators to utilize energy efficiently.
A genuinely smart house building must create its own energy, eliminating your dependency on electricity on your area's energy providers. You can do that by installing a solar thermal, geothermal, and wind-powered system at your home. This will make your house independent in terms of power and saves an enormous amount of money in the long run.