Modern technology has brought remarkable changes in our lives and business. It has transformed business operations. No matter what size of business you have, technology can benefit it, which can boost your business growth and revenues. In this post, we're going to discuss five critical ways technology has impacted business and how you can apply them to your business for better customer handling and business growth.
Better Customer Engagement
One of the best features of modern technology is that it has made communication between the business and the customer more comfortable. Now businesses can use digital tools to enhance their reach of customers. With the help of analytic tools, a business can get accurate consumer insights that help the business to offer better products and services and create effective marketing strategies. Related Post: How To Buy Twitter Followers That Are Real (2021)
Web-Based Payment and Invoices
One of the very helpful features that technology-enabled is the web-based payment system. With the help of it, a business can send or receive payments. Not only that, now you can use a blank invoice for your business and fill it as per your business details. It was never that easy to handle payments and invoices before. But thanks to the technology that has made business operations so much easier and efficient.
Technology as a mean of security
Besides other benefits that have a direct impact on business growth. Technology also helped businesses to enhance security and prevent cyber-attacks. With the help of AI cybersecurity and frameworks, you can fully secure your business from security breaches. With an active firewall and encrypted passwords, you can build a strong shield against any cyberattacks.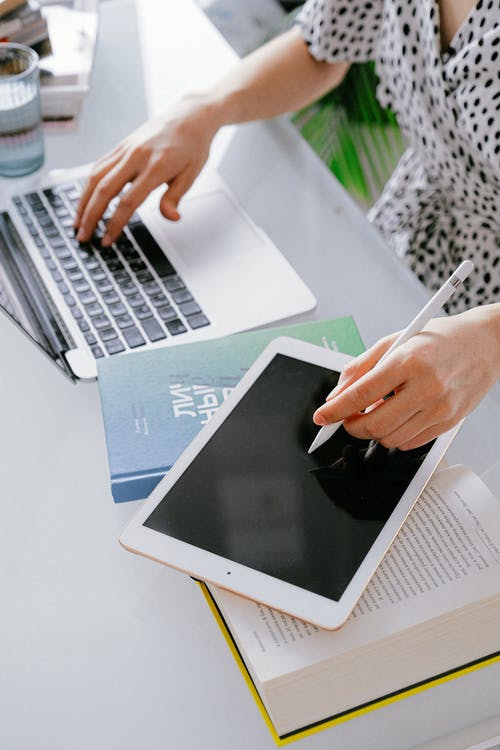 Automate business operations
Since business competition is proliferating, business needs a lot of extra focus to stay ahead in a competitive environment. Here technology assists businesses by automating the processes. Some apps can do tasks like automatic posting on business social media pages. With software like chatbots, make your business available for the customer 24/7 by auto-replies.
Facilitates Online Business Advertising
Sales drive every business. Business success entirely depends on the number of customers and revenue. But you cannot expect the customer to come to you, instead of with the help of marketing, you attract and retain them. Technology assists businesses in making effective marketing strategies so your business can stand out in a competitive business environment. It brings potential customers to your business. Research shows that more than 87% of modern customers search the items online. With the help of technologically advanced SEO tools, you can reach the customer searching for something similar to your business offerings.
You have just seen the five ways in which technology assists the business to grow and improve. Using these methods allows you to reach more customers, grow your business, and enhance your business's online visibility. We hope you find this post useful, and you will be applying these techniques to your business.
.