With technology all around us which helps us get more information and do things quicker than ever before, there's no excuse to change some of our old habits. The importance of being eco-friendly is only getting more crucial as the years tick by, with some scientists predicting that we only have a few years left to avoid long-term damage to our planet. Thankfully, today's technology can help a lot when it comes to being eco-friendly. Downloading some of the best sustainable apps is a great way to keep our emissions down and live a more responsible lifestyle. Here is a list of some great sustainable app ideas; some were made with eco-friendliness in mind, and others help users adopt sustainable habits by discouraging unnecessary travel and other carbon intensive activities.
Olio
Olio is a food and item sharing app. The idea is that if you have any food that is not wanted, whether that be because you bought the wrong thing or you won't use it before its BBE date, you can take a photo, put it on the app, and wait for people nearby to message requesting the product. It's the same procedure for non-food items; if you are having a clear out, simply put whatever you don't need any more on the app and people who want it will message you to arrange a pick up. No money is ever exchanged on Olio.
Tap
Everybody knows about the benefits of using less plastic - and having a reusable bottle instead of buying single-use plastic bottles. However, it can be difficult to find places to refill a water bottle, meaning that when people are out and about, they are more likely to reach for single-use plastic bottles of water. This is where Tap comes in. This free app helps users to find places where they can refill their water bottle around the world. Its database includes drinking water fountains and businesses (such as restaurants or cafes) that have said that they are happy to fill people's water bottles up, even if they don't make a purchase. Using the app, you can find the closest water station near you, filter for your preferences, and get walking directions there. You'll never have to buy bottled water again!
ThredUp
The fast fashion industry is a huge polluter to the environment, so buying second hand is hugely beneficial - but sometimes it can be quite difficult to get to a thrift store. Enter: ThredUp. ThredUp is a thrift store in an app - users can add their own clothes, as well as browse for new trends. Everything is second hand, and users can make money from selling their old clothes or purchase a whole new guilt-free wardrobe.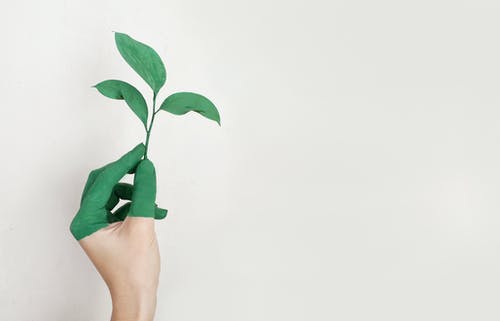 DoneGood
Do you want to support small businesses, but aren't sure where to start? DoneGood can help! Unfortunately, many famous brands have very questionable business plans - from using sweatshops to doing nothing to minimise their carbon emissions. Done Good, who have been called 'The Amazon of Good Brands' by Forbes, make it easy to find better businesses. Simply search in the app and they will recommend a small business who are actively doing things to improve the world. As well as the app, there is a plugin that recommends sustainable alternatives to items that a user is browsing, and the website offers some unique discounts.
Think Dirty
There are so many toxins that we are unaware of in our toiletries. These can be both damaging to the environment and harmful to us. With the Think Dirty app, you can scan a product, and find out what nasties are hiding in there - and then make more responsible choices by purchasing items suggested in the app.
Apscape
Holidays are great, and everyone needs one once in a while - but taking the short trips that we've all become accustomed to, including flying and only staying in a hotel for one or two nights, are very damaging to the environment. While nothing will ever replicate a real holiday, Apscape are working to create interesting experiences using virtual reality. They have some great virtual tours of destinations all over the world - from Cuba to Botswana - and are always increasing their offerings.
LeoVegas
Flying to certain destinations solely to gamble is incredibly popular - Las Vegas alone saw 42.52 million visitors in 2019. While some people are there for a once in a lifetime trip, which is completely understandable - many people fly to Las Vegas frequently just to gamble. We'll be honest; it's better not to gamble at all, especially if you think you could be in danger of getting addicted to it. But if it's just for a bit of fun, gambling apps are a low-impact way of doing it. As discussed, the environmental impacts of flying are huge - so flying for one-purpose trips should be limited. Using casino apps like LeoVegas, or other online casinos, are great alternatives to flying somewhere just for a gambling holiday.
Bla Bla Car
It's no surprise that driving causes a lot of emissions; the average vehicle produces 4.6 metric tonnes of carbon dioxide per year. Taking public transport is a great sustainable alternative; but what about places that public transport doesn't access, or destinations where it is really expensive? Bla Bla Car is a great solution. People who are looking to share a ride and get some money for fuel (note that this isn't a taxi service and drivers won't make a profit, but should have their petrol covered by the fees) can post their journeys on the app, and others can request to join them. A review system helps people have peace of mind when connecting with others.
HappyCow
Eating vegetarian or vegan is another great way to help the environment. There are veggie-friendly restaurants all over the world; finding them is the difficult part. HappyCow makes this easy, with listings for vegan and vegetarian restaurants in cities across the globe. It is user-generated content, so not every veggie-friendly restaurant is on there, but it's certainly a great place to start when looking for meat-free food - and you can add suggestions, as well!
Forest
Marketing itself as an app that helps users 'stay focused and be present', Forest shuts off the rest of a user's phone for a set amount of time. If you go for the whole amount of time (normally half an hour to two hours) without turning the timer off, you get to 'plant a tree' - if you do turn it off before time is up, the tree dies. So how does this help the environment? Users can use coins that they gain in the app to plant real trees. Forest works with an organisation called Trees for the Future to organise this. So, by zoning out from your phone and being more focused and mindful, you can be helping the earth!
Conclusion
Nowadays, there are so many apps that can help us live a greener lifestyle. From applications that encourage sharing and reusing items, to marketers of sustainable businesses, to apps that try to reduce unnecessary travel, these can be very beneficial to creating a more eco-friendly planet.