Weather apps are a dime a dozen at the moment, but that doesn't mean that they are all the same. Different weather apps have different functionalities that will be more or less useful depending on the needs of the user.
These are the best weather apps to download for iOS in 2020.
1. ClimaCell Weather Assistant
ClimaCell Weather Assistant is a great weather app provided by tech-startup, ClimaCell. They are breaking new ground in the weather app arena by increasing the accuracy of forecasts.
They achieve this by using their Weather of Things (WoT) technology, which utilizes connected devices such as cellular towers, drones, and other devices to ascertain weather patterns in local areas to augment existing weather data.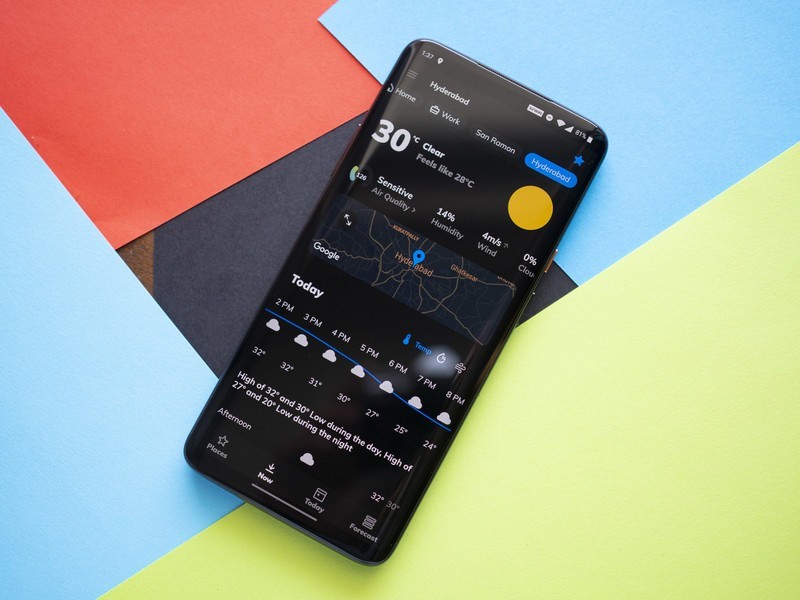 The app also comes with a wealth of features that can be useful to users. This includes information on the best time of the day to do certain activities, severe weather alerts so that you can safely plan your days and a hyper-local forecast, which can give you the forecast for areas as tiny as a single city block.
You can download ClimaCell on the Apple App Store.
2. Accuweather
Accuweather is a good option if you don't want to shell out cash on a weather app. The app comes with an intuitive and clean user-interface with a weather information card at the top of the primary page.
You can scroll further down the app to see information on allergen levels, as well as the upcoming hourly and daily weather forecasts. The app also comes with a radar feature that provides some helpful information.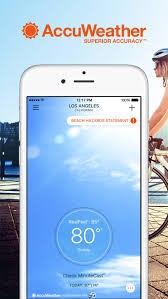 The one downside to Accuweather is that there are a lot of ads on the free version of the app. With the free version, you are still given access to a lot of the app's functionalities, but these adverts are targeted as the app sells device-specific data. To get rid of these ads, it costs one payment of $3.99 to purchase a premium subscription.
You can download Accuweather on the Apple App Store.
3. WeatherBug
WeatherBug is a weather app that is great for those that suffer from seasonal allergies. It, of course, has the standard features that you would expect from a weather app, with daily, hourly and ten-day forecasts all being included within the app.
For allergy sufferers, the app highlights the daily pollen index and will also highlight which allergens are most prevalent during that day.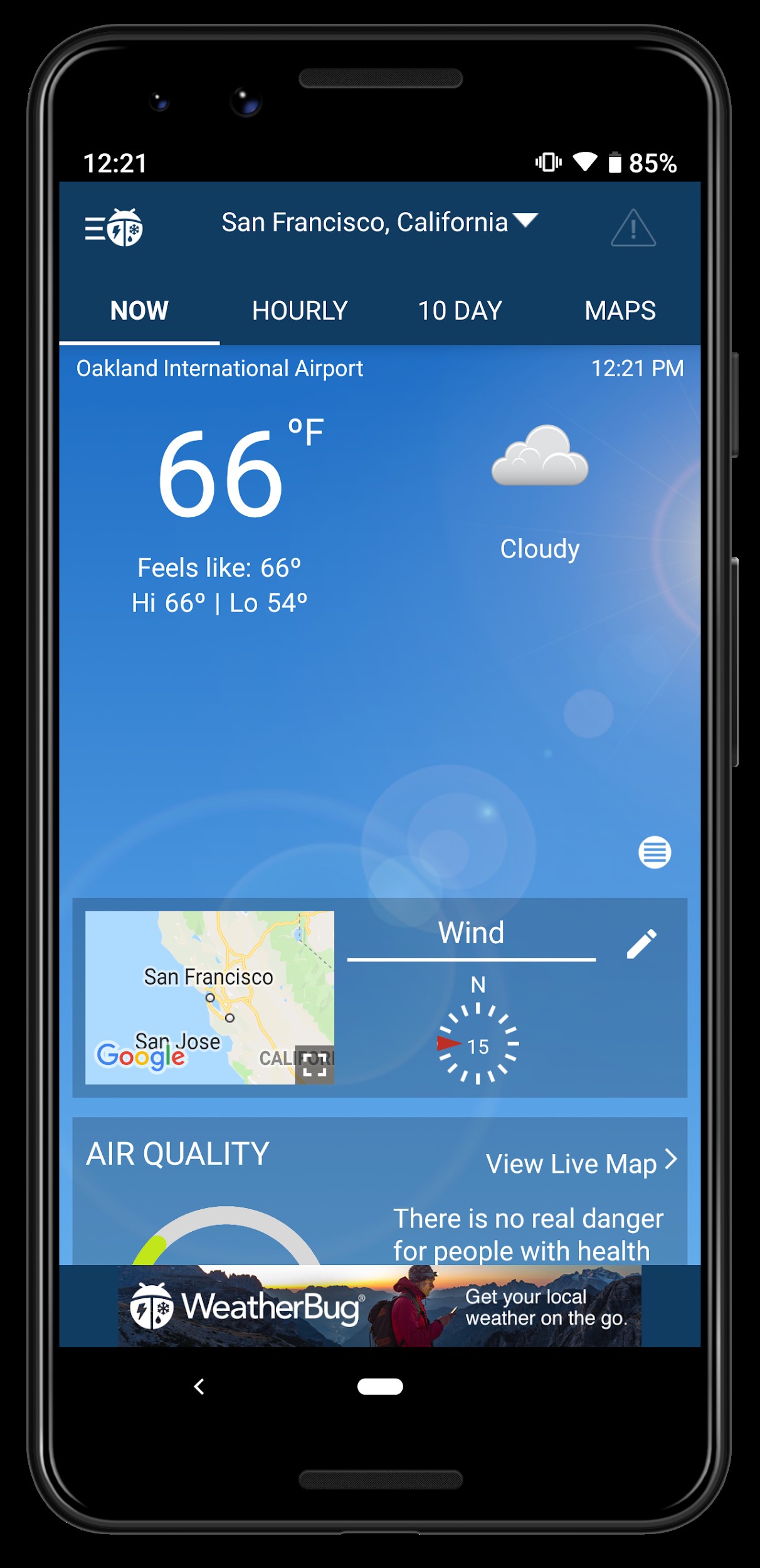 In addition, the app features something quite unique. It has a connected home feature that can be synced with a Nest, Honeywell, or SmartThings hub. This will give you a detailed breakdown of how much energy you consume and you can use weather conditions to accurately estimate your daily energy costs.
You can download WeatherBug on the Apple App Store.
4. CARROT Weather
CARROT is a weather app for those who have a sense of humor and want something different from the standard, boring weather forecast. The app features an easy to use interface, which is attractive to the eyes of the user.
In addition, the app will interact with you and give you your weather forecast under the guise of being a vengeful, yet powerless artificial intelligence program. "I hope you get a sunburn" is just one of the comments made by the app.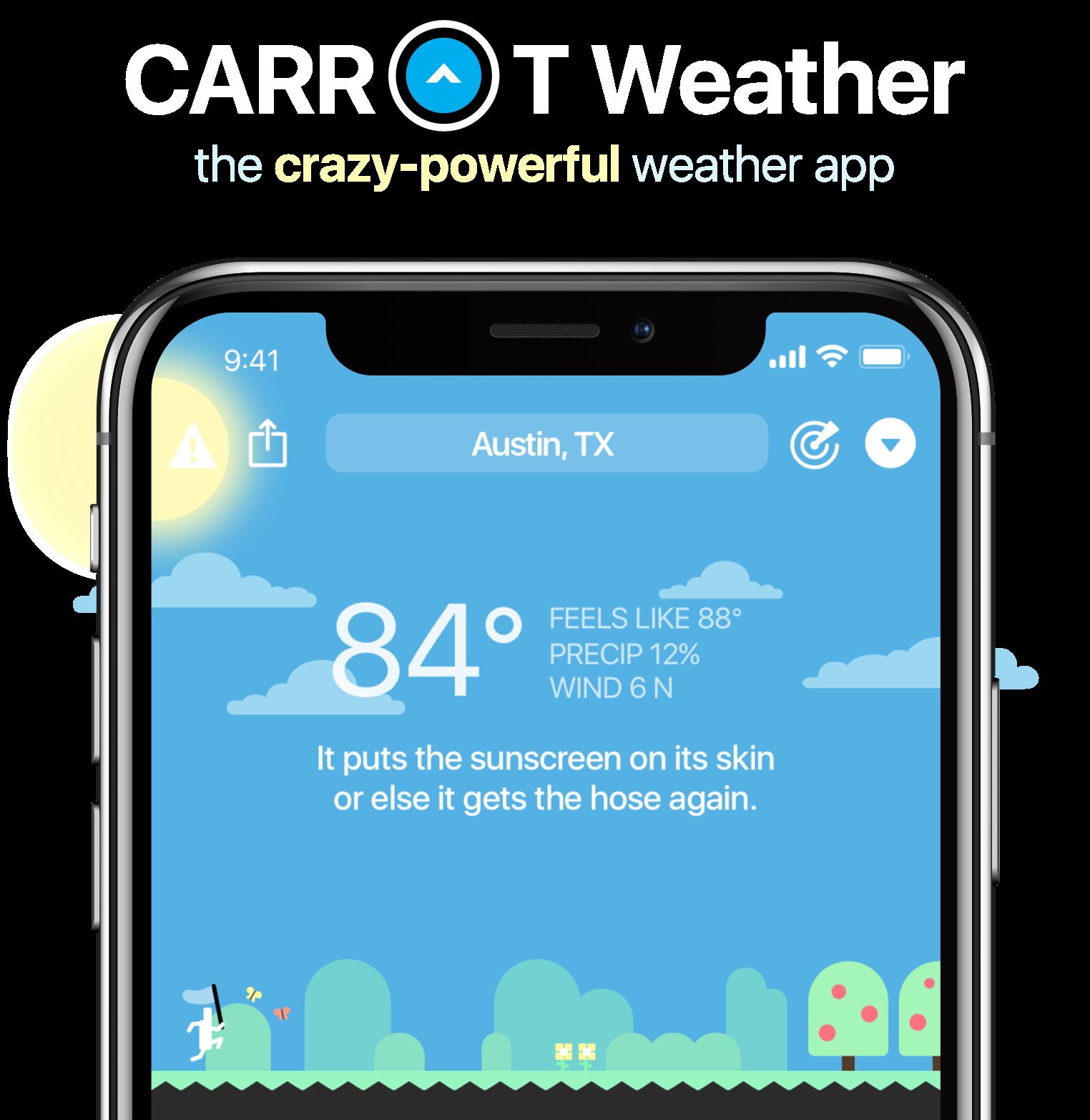 In addition to forecasting capabilities, the app also has a hurricane alert feature which can be very useful if you are a resident of or frequent areas that are known for their hurricanes.
The app also features weather maps, with 15 layers of information, which can be a handy tool for the storm chasers amongst you.
You can download CARROT on the Apple App Store.
5. Radarscope
Radarscope is the perfect app for those that are obsessed with the weather, the app provides data for a number of different uses; including alerts for severe weather, lightning, extended loops, and many more.
The app also has storm tracking capabilities which can be incredibly useful whether you are an avid storm-chaser, or you want to find safety.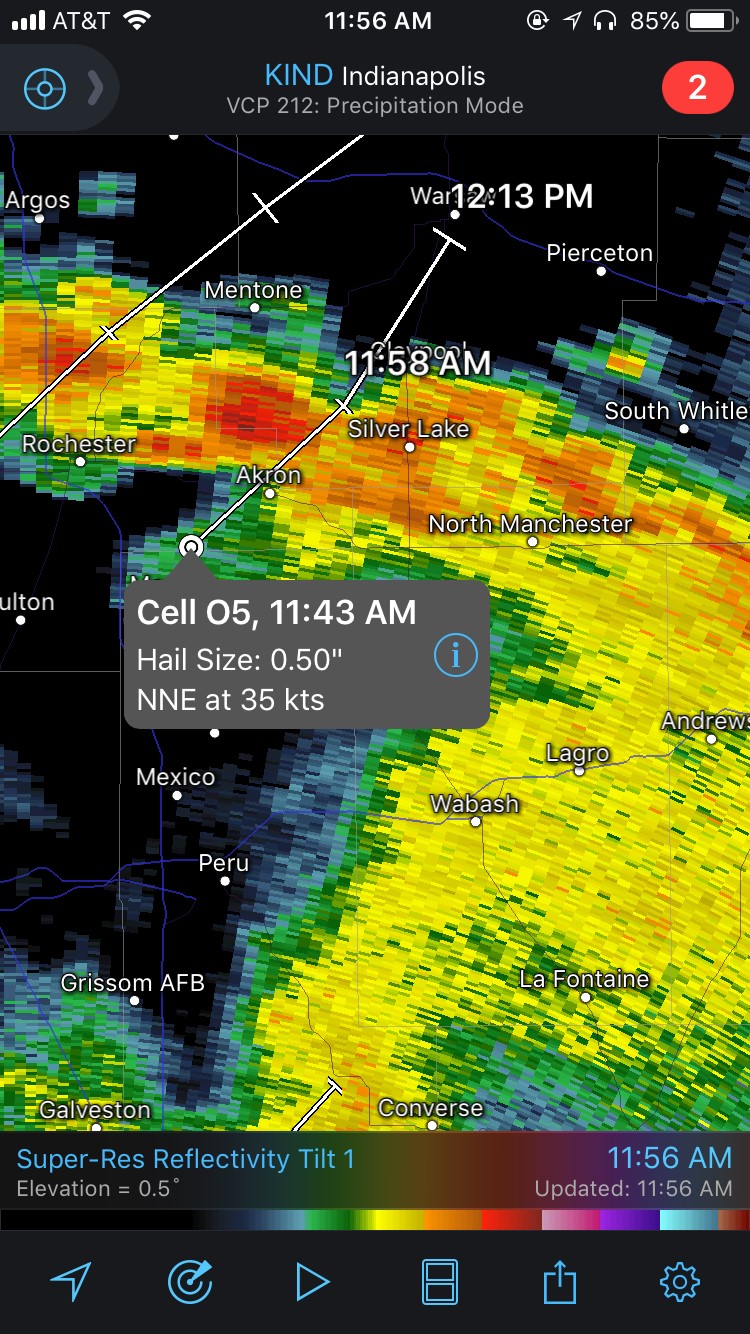 You can download Radarscope on the Apple App Store.
Conclusion
In conclusion, it can be seen that all of the weather apps that have been listed are ideal for users with different needs. In this article, you would have found the perfect app for you, whether you are a storm-chaser, someone who gets bored with regular weather apps, you want a free weather app or you want the most accurate forecast possible.