The video editing and screen recording software simplifies the entire video editing process and has an intuitive video capture and sharing function. This is good news for beginners who are often looking for quick and easy solutions. Upload a file or record the screen video in real time, make some basic editing and save it with ease. Due to the Covid-19 and lockdown terms, it becomes important to use such software to record and edit videos for sharing information with others. More and more people now make creative videos for educational purposes and virtual presentation sessions. Tutorial videos and "How-to" videos appear out as most helpful and educational source of knowledge nowadays. Plus, video recording and editing tools are serving to gamers who upload their gameplays and walkthroughs on social media.
So here I am going to review the best video editing software in my knowledge, Wondershare DemoCreator. Yes, this creative product is from the developer of another successful video editing tool Filmora. Thus, you can guess the quality of DemoCreator.
Benefits of Wondershare DemoCreator
Now engage your audience with a virtual presentation with Wondershare DemoCreator. Nowadays, most of the elements of education have been transferred to digital devices. More and more presentations, films and screenings are used as online presentation and tech aids. To use them correctly, it is worth signing up for training in creating presentations. These will allow us to make the most of the advantages of PowerPoint programs. Record real time live picture of yourself via webcam demonstrating the presentation and share your reaction with your audience. Managing online seminars and office presentations has become easy with Wondershare DemoCreator.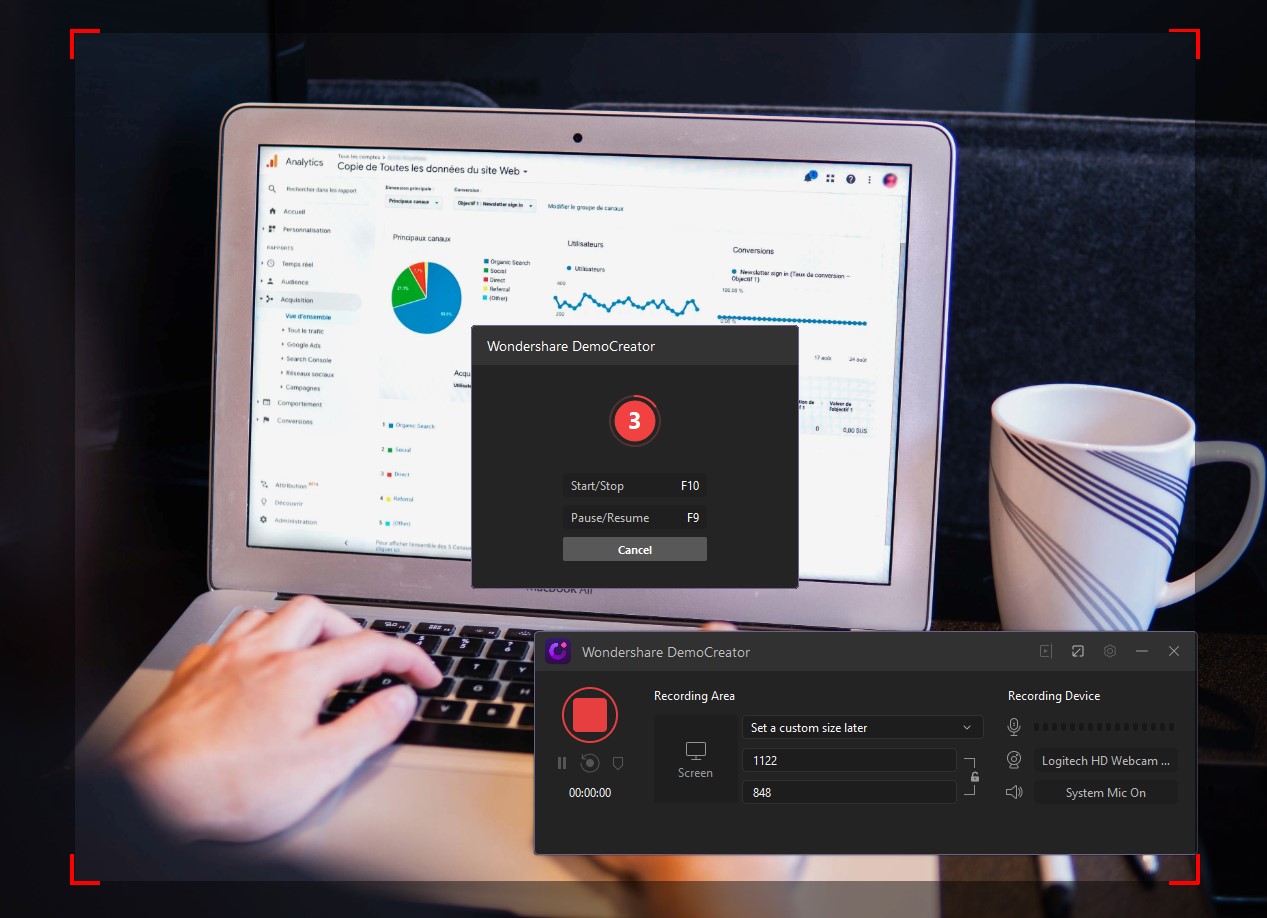 Recording screen while playing games and sharing with viewers on the Internet what is happening on our screen, exciting gameplay, live event filmed, and video advice is really popular these days. It's a great hobby that can turn out to be a way of life. The best online gamers gather hundreds and thousands of viewers, gaining great popularity. There are a lot of screen recorders for PC on the Internet. They are mainly used to edit games. They differ mainly in price, optimization level, the number of built-in tools and the difficulty of use. But here we are talking about one of the most interesting computer game recorder, Wondershare DemoCreator which will allow you to edit gaming videos without problems.
You can record yourself while playing games and add your picture with a small window in the corner of your screen. Add transitions, effects and various audios to make it more interesting before your finally ready to publish it on social media platforms.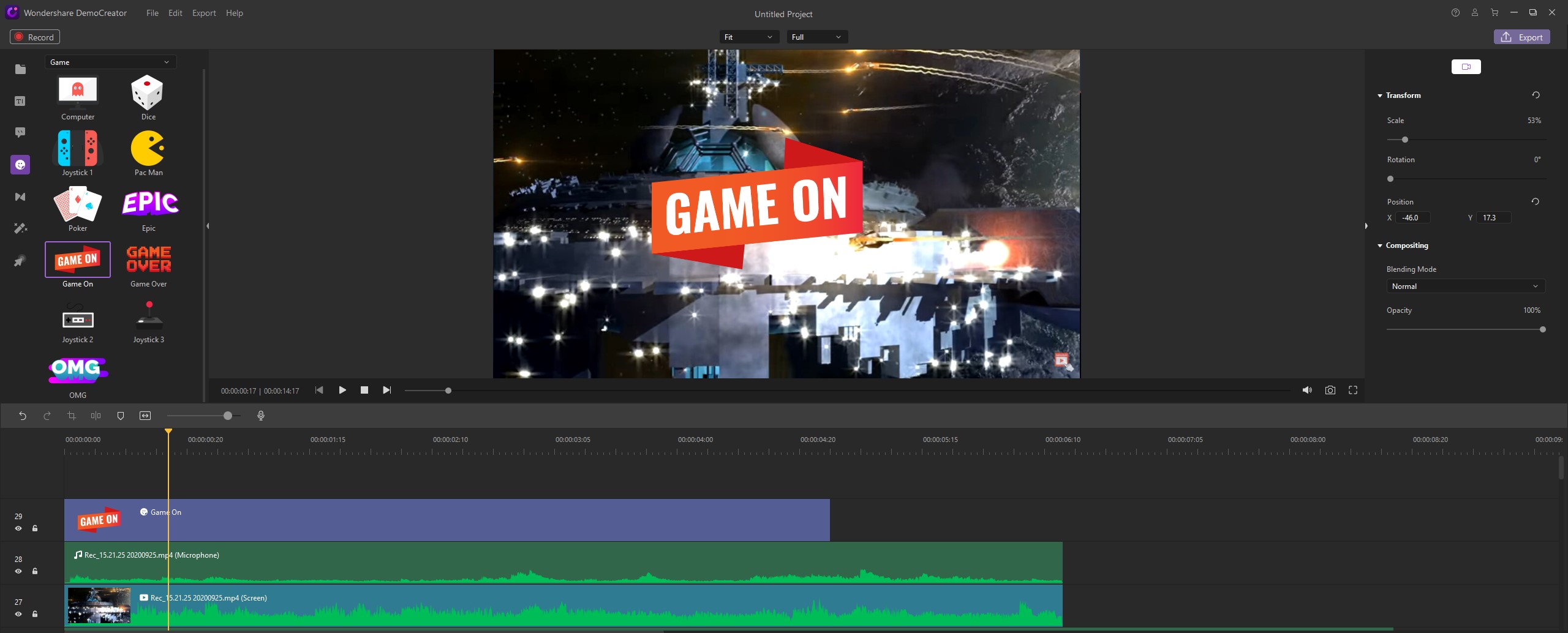 Teaching using electronic and information technology provides a threshold to the teachers who don't want to put a full stop on their students study due to any pandemic situation. To talk about this form of teaching, a computer or other electronic equipment to transmit data is necessary. Most often, teaching takes place through a dedicated learning platform that is accessible to both students and teachers.
Remote learning is a great help for the teachers and students as well. They can not only effectively catch the attention of observers, but also provide briefly the most important information. Creating a presentation does not require us to complete special studies or take exams, but to participate in the appropriate training.
Wondershare DemoCreator will allow us to make an aesthetic presentation that will interest even the most bored viewer and will make them interested in the topic displayed on the slides.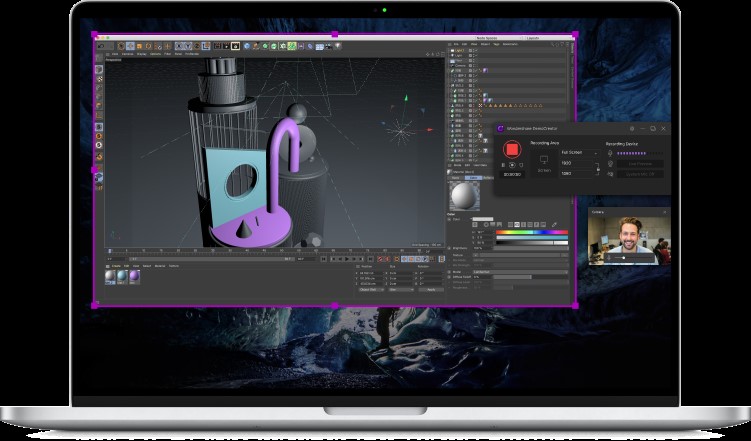 Videos have become an almost perfect marketing tool for attracting the attention of potential customers. Promotional, image and corporate films are very popular, not only among companies. How-to and DIY videos are also appearing more and more frequently on the web, and their viewing figures are systematically increasing. Film depiction allows, among others to understand the mechanisms of operation and functioning of the device or to explain the issue.
Thanks to how-to videos, people have the opportunity to understand the operation of various types of processes that are unclear to them, while in the case of customers, instructional videos will allow them to fully get to know the product, including its user manual.
Making How-to videos with screen recorder for PC has many benefits. Among them, the most common is the possibility of presenting a service or product in a transparent way, in some way activating recipients. Thanks to Wondershare DemoCreator, it is possible to explain the specifics of operation, indicate the advantages of the presented solution or indicate specific examples of use.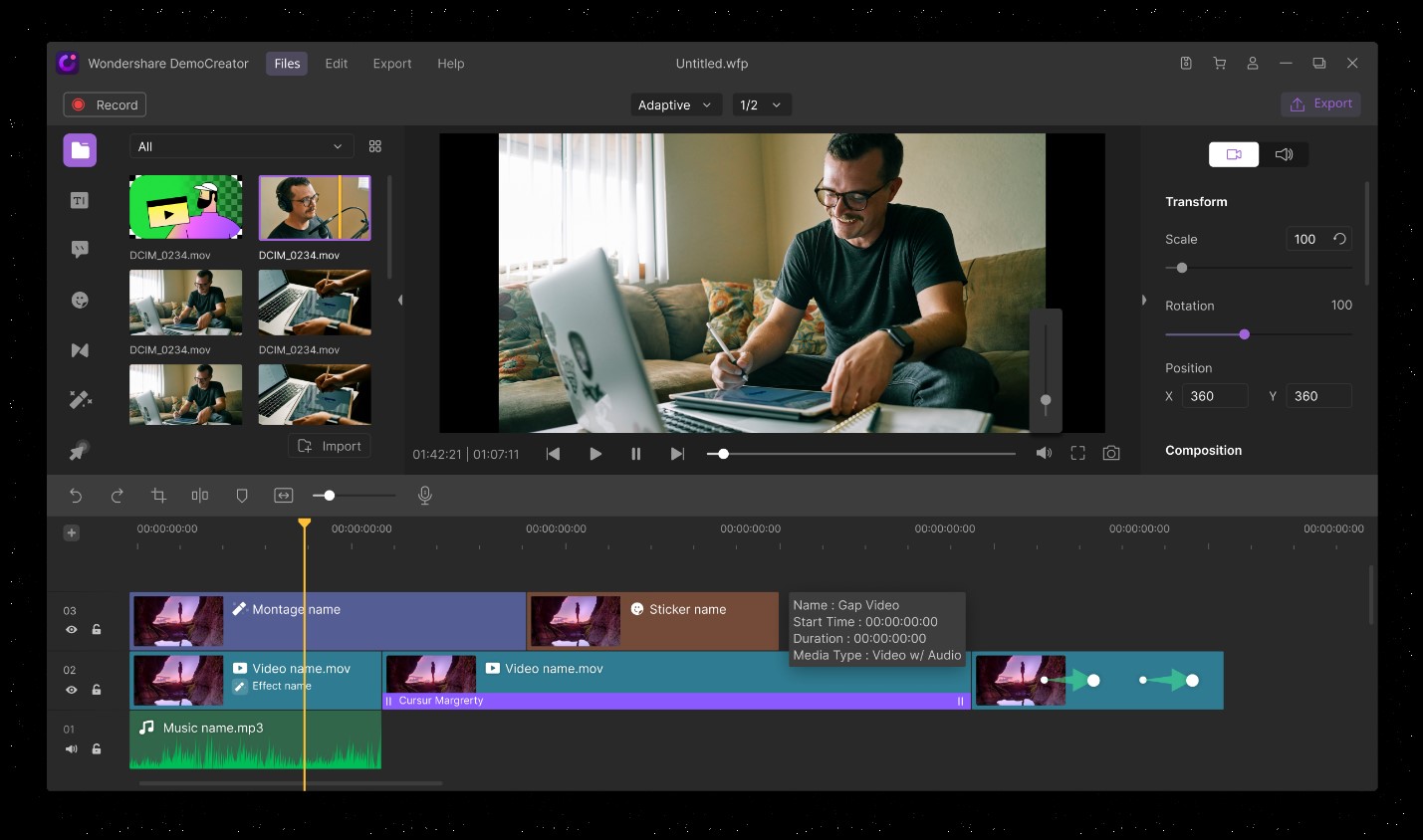 Easy Screen Recorder
Wondershare DemoCreator allows us to record the screen in high quality with a smooth video editing tool. This software is really easy to use and you can capture everything what is happening on your device screen right away just clicking on capture. The software is so powerful that it keeps the quality high of the final product. You can ether record the whole screen or just a small part of it. Record the screen without any hesitation with the help of Wondershare DemoCreator.
1 First, you have to download and install the Wondershare DemoCreator software on your computer. You can get free trial or buy the full software.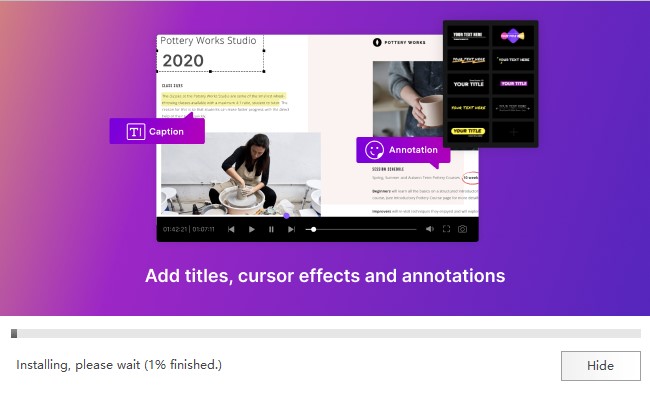 2 Launch the DemoCreator software and click Capture to enter the recording interface.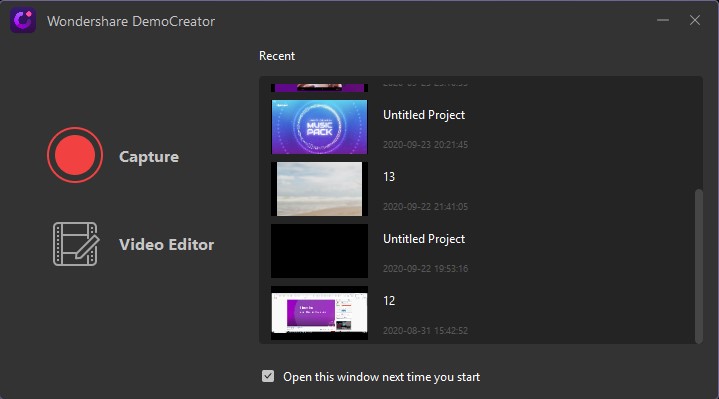 3 A widget of screen recording with webcam image will appear on the screen and you just have to click on the red record button to capture the screen. You can also off the webcam.

4 There you can see that you are able to adjust the resolution of the recorded video and can adjust which portion of the screen you want to record by selecting "Set a custom size later".

A Powerful Video Editor
Wondershare DemoCreator is also a powerful video editing software. You either can import videos from your computer to edit or click on the record button (upper-left corner) to activate the screen recording mode no need to exit the software.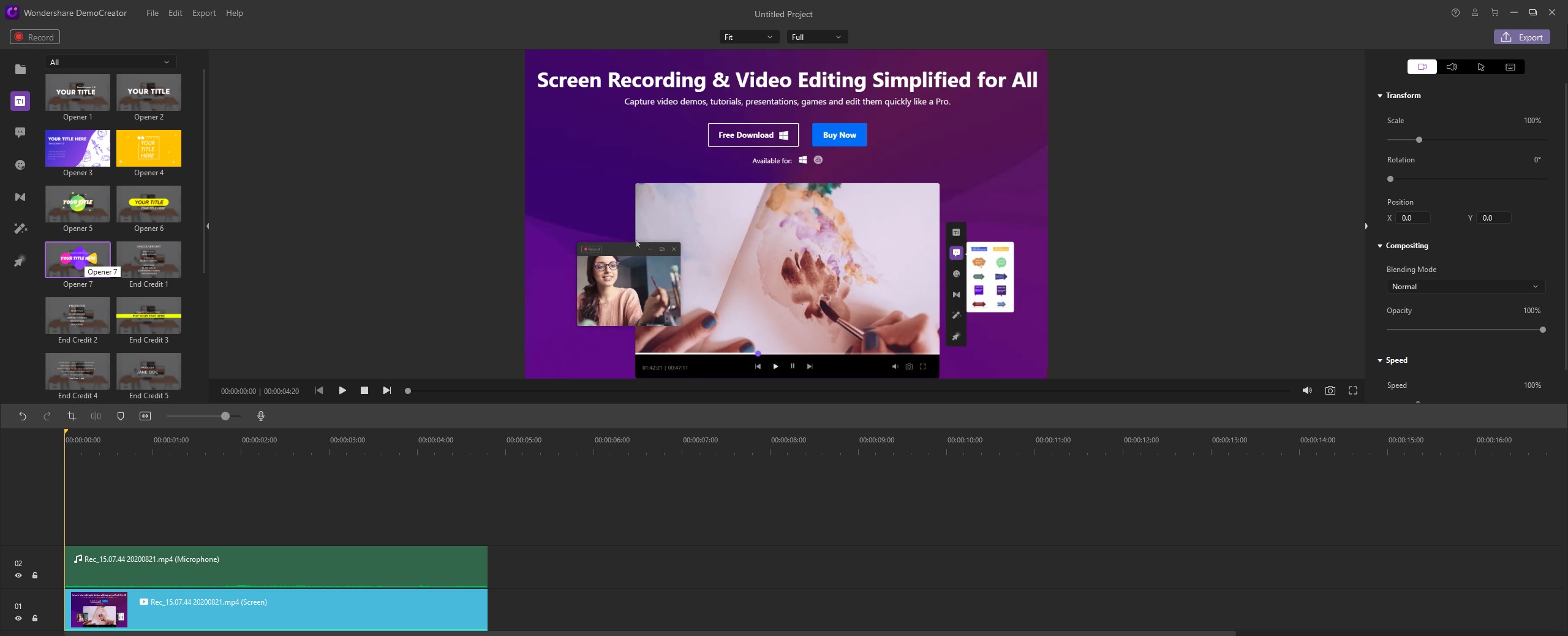 Conclusion
DemoCreator delivers optimum performance and provide awesome video recording and editing experience. The software is developed precisely for providing a more interactive experience for learning through usage of screen recording methods, which can be shared with a targeted audience.