Introduction
Ever since Microsoft scrapped its Movie Maker app in 2017, it's been quite a struggle for ordinary people to create videos for their unique purposes. There are over a thousand video editors available on app stores. However, most of the great ones are expensive, while the low-priced ones are usually inefficient. Animotica aims to bring a balance between cost and efficiency by providing top video editing features at an economical price.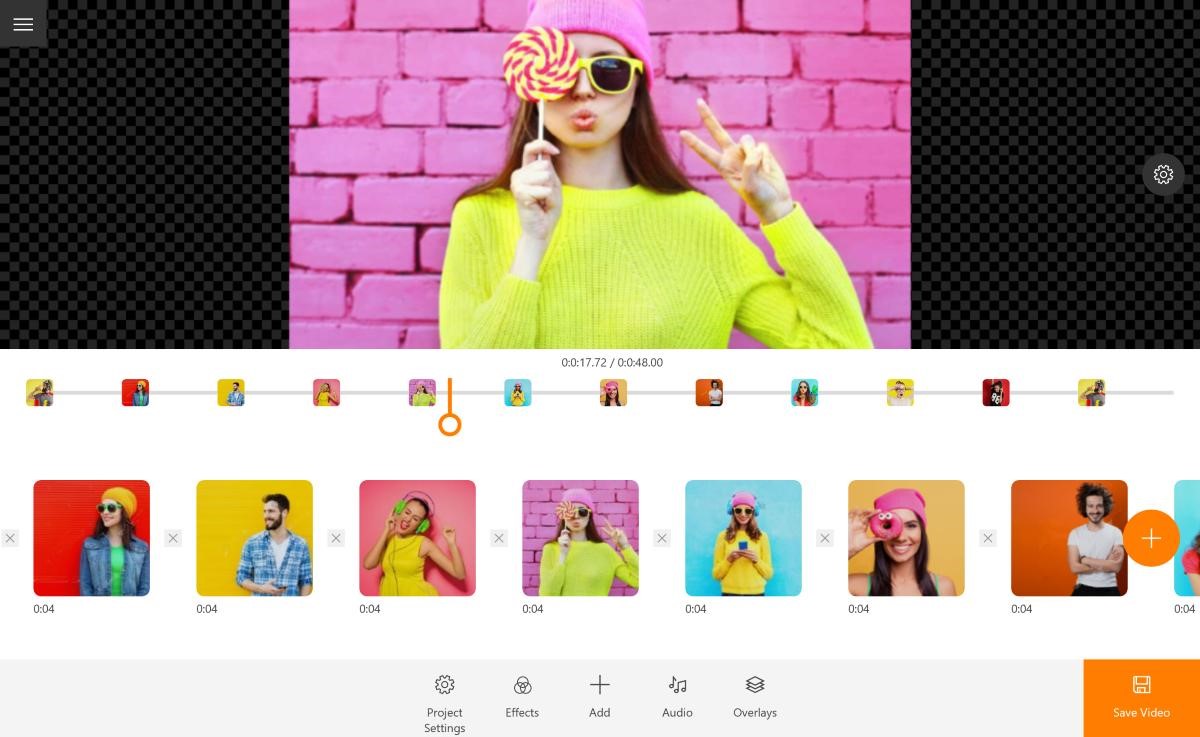 Animotica, available only for Windows 10 users, was launched on Microsoft Store in 2017. Since then, it has recorded over 4 million downloads. But has Animotica succeeded with this objective? How good is it as a Windows 10 video editor?
We'll see that in this review.
Making rich videos on a budget
Aninmotica provides easy-to-use tools that allow Windows 10 users to create videos and slideshows quickly. It is particularly designed to cater to the needs of newbies who have little to no video editing skills. It also offers a low-cost, one-time pricing plan. Some of the videos and slideshows you can make with Animotica include vlogs, video ads, social media content, movie skits, etc. In terms of features, it certainly doesn't outclass higher-priced, extremely sophisticated video editors like Adobe Premiere Pro and Final Cut Pro X.
However, if you're looking for an unsophisticated video editing software that gets the job done, Animotica is an excellent option. Animotica comes pre-built with default aspect ratios for different video sharing platforms, allowing you to focus on your creativity without bothering about complex video editing standards.
To create a video on Animotica, you simply hit on the "create new project" button.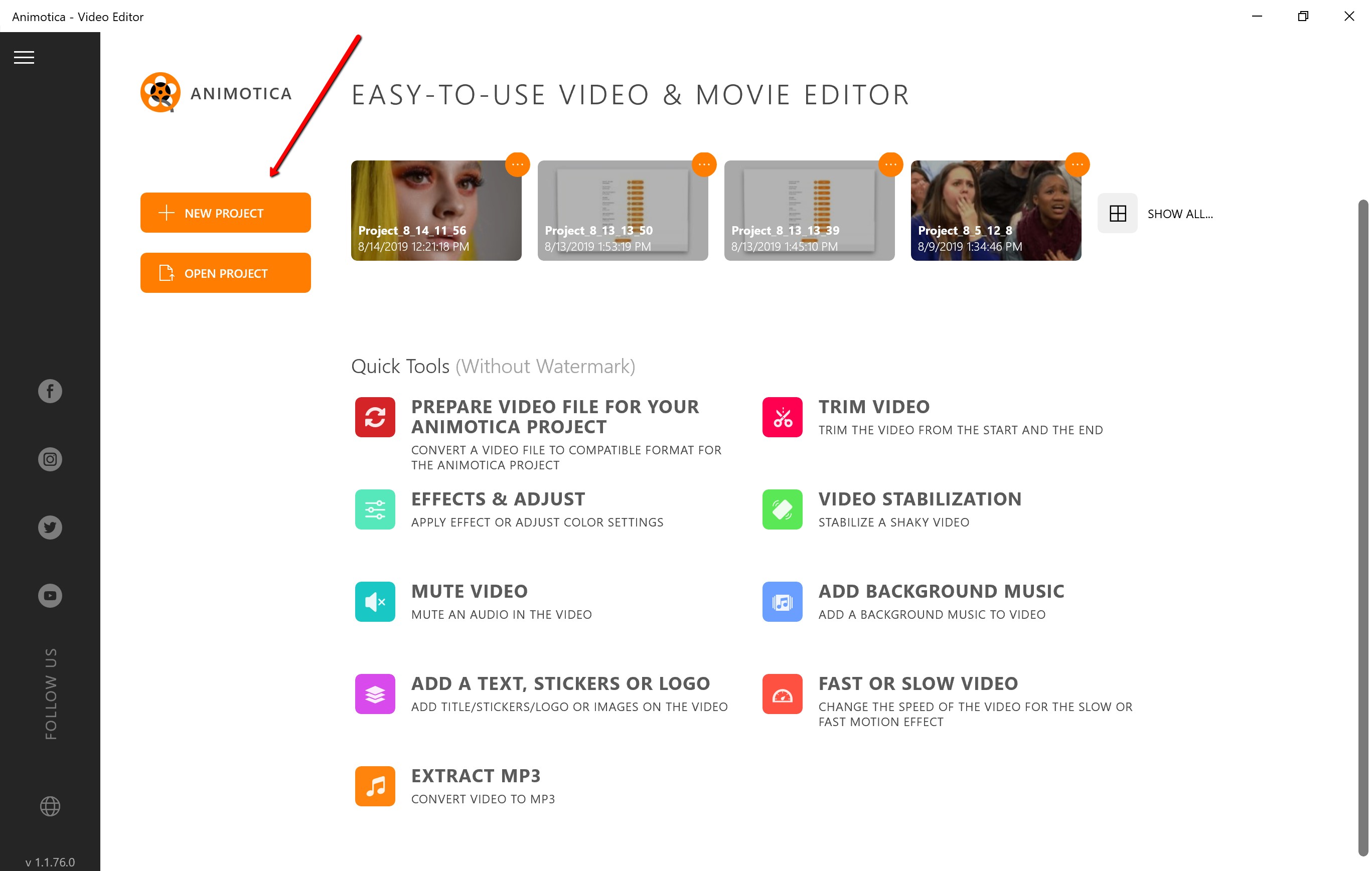 This will lead you to its project window, where you'll find basically everything you need for creating almost any type of video.
Animotica works with several video formats and allows you to export videos with resolutions up to 4k. It also offers a direct sharing functionality that allows you to upload your videos to YouTube, Twitter, Facebook, etc. directly from the app. This easy-to-use video editor allows you to create a new project from scratch. However, if all you need to do is trim, rotate, stabilize, add background music, etc., it has a 'quick tools' functionality that allows you to complete these tasks in a snap.
Best Features of Animotica
Animotica comes packed with features for creating both simple and complex videos. It contains over 50 transition effects to bring a rich sense of animation to your slides. It also has trim, split, and crop tools, which you can use to remove unwanted parts of your video frames. Its speed tool allows you to speed up or slow down specific parts of your video to give it a time-lapse or slow-motion effect respectively. Animotica's effects library comes with over 60 effects, which you can use to dramatically transform your videos. It allows you to apply these effects on either specific parts of your video or across the entire clip. You'll also find 3D LUT filters, which will enable you to import and apply preset filters to your videos.
This video editing software allows you to completely transform your video background through its Chroma Key (Green Screen) tool.
Its overlays tool allows you to add images, GIFs, emojis, and more to your videos.
Other features that come with Animotica include video fades, captions, voiceover, blur background, background music, color correction, etc.
Pros and Cons
Pros
Has a beautiful, user-friendly interface
Easy to use
Inexpensive
Supports 4K video resolution
Comes with so many tools for making pro-level videos
Comes with default aspect ratio settings to help you create videos for your desired platforms
Supports ARM architecture for Microsoft Surface devices
Cons
Its free version is quite limited
Includes watermarks on its free videos
Available only on Windows 10 operating systems
Conclusion
Animotica is a budget-friendly, easy-to-use app that comes with impressive features. Suppose you're a newbie in the world of video editing, or you're simply not comfortable with the complexities and high cost of Adobe Premiere Pro. In that case, you should give Animotica a try.