One of the basic tasks that technology has blessed us with is the ability to create documents, whether it's on a desktop or portable digital device. In this day and age, there is an inevitable shift in the structure of the usual office. Nowadays, you can work from home if you have a good internet connection. However, sitting on your laptop for long periods of time can sometimes be unbearable. Since it's not possible to stay attached to our laptop screens 24/7, here are different apps you can use to handle work documents on the go without having to access a desktop or carry your laptop everywhere.
Google Docs
One of the best advantages that Google docs offer is that it is integrated with Google Drive. This means that any document you create or edit gets automatically saved to your cloud. As for the documents you view, you have the option to either share or save them if you want to get back to them later. Most of the time, Google apps are preinstalled with smartphone software. All you need to do is sign in with your Gmail mail, and you will have full access to all the features. You can insert and edit charts, images, tables, and many other elements. Since they all get saved in the cloud, you can easily access your docs on desktops, mobile phones, and other digital devices.
Converter Apps
When handling work documents, you might want to convert some formats to either be able to access or save them later. The majority of people want to convert jpg to pdf or other picture formats, either because pdf formats take up much smaller spaces than jpg or because they want to print them. The whole idea of Portable Document Format (PDF) is the fact that your content will look the same everywhere, whether in terms of style, format, or quality.
Microsoft Office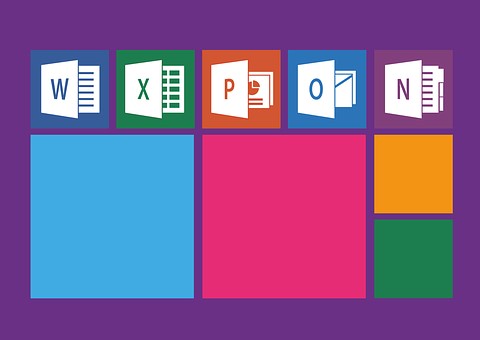 For any android user, Microsoft Office apps are the perfect one-stop for all their office needs to handle documents. There are all sorts of different applications to handle word files, charts, images, presentations, and more. One of the many advantages that Microsoft apps offer is how they are similar in their look and feel to their desktop versions.
FaxBurner
If your position still requires that you use fax machines, there are fortunately some mobile applications that allow you to receive and organize faxes without having to open the laptop. There are different types of plans to choose what feels more suitable for your needs. The free plan provides 24-hour fax, up to 25 faxes per day. There is another plan for about $25 that allows you to send up to 500 pages per month.
The workload we have to handle keeps increasing. Fortunately, accessibility and ease-of-use are just two advantages of many that technology offers. Instead of spending endless hours stuck to your desktop or laptop, you can nowadays access work documents, manage, and share them with just a few taps on your smartphone touch screen.