It doesn't matter whether you are using them for your business or any other purpose, high-quality mobile apps will make developing applications easy to maneuver. Over the past couple of years, programming has become one of the best career options. Not only does it offer a plethora of business opportunities, but with it, you can actually earn a lot of money, of course, if you're good at it. It's worth mentioning that you shouldn't expect to become a great developer overnight. The entire process is quite complex, however, if you are ready to invest yourself completely, you will eventually become an expert. Various applications can be of huge help, and today we will reveal some of them that will help you start your programming journey!
How To Code Like A Professional?
Appy Pie
It is a fantastic software platform that enables users to create their own applications, and more importantly, they do not have to do any coding. Moreover, it provides them with so many great solutions, as well as tools that are quite easy to utilize to develop a first-class app.
As we previously mentioned, this whole process is pretty simple, and it includes choosing a specific design and personalizing it based on your preferences. Furthermore, you can add any features you find useful, so once you're done, you can publish it to the Apple AppStore or Google Play.
Encode
This is an extremely beneficial application if you're an amateur who hasn't done this before. Coding experts at nerder.com want to remind you that at first glance this app may seem pretty basic, however, don't be fooled by it. It is great at providing you with in-depth insights when it comes to coding.
Namely, this code editor is powered by one of the best programming languages, called JavaScript. One of the biggest traits concerning this software is that it starts from the very beginning.
This goes to show that it doesn't matter what stage you're in, you can always start from the beginning. Another great thing about it is that its lessons are not too long. This means that you won't easily get bored and that you'll be able to easily fit these lessons into your schedule no matter how busy you may be.
Additionally, this application offers its users advanced alternatives, such as coding, utilizing languages like JavaScript, etc. The lessons are generally very engaging and interactive. The only flaw of this app is that it is at the disposal only of people who have Android.
Adding More Useful Mobile Apps
Codea
If you are ready to leave your amateur skills behind and move on to something more serious, yet still have lots of fun, then this program might just be what you need! It utilizes a language titled Lua, which is currently one of the easiest programming languages on the market.
Further, gamers adore their scripting language. This app allows its users to develop games on their devices. In this case, it's the iPad. It doesn't come with a drag and drop interface, however, it consists of solid UIs where you can pick various pictures and colors.
If you are ready to become a pro when it comes to programming, do not wait any longer and start using this application. More importantly, it has access to many iOS' elements, such as audio, camera, graphics, etc.
Swift
Many coding experts claim that this software is the programming language of our future. It is one of the newest programming languages that has quickly entered the world of Apple. It is known for its ability to write the code for Apple's brand-new Cocoa Touch, Cocoa, and APIs.
Furthermore, it was launched for iOS, as well as Linux. These days, a lot of programmers use it in the development of OS X and iOS, and to some extent, it has managed to replace Objective - C.
AppSheet
This is another outstanding platform that enables people to make top-notch applications for their business without wasting their time developing or writing code. All you have to do is to choose a template and go through options and features that are at your disposal.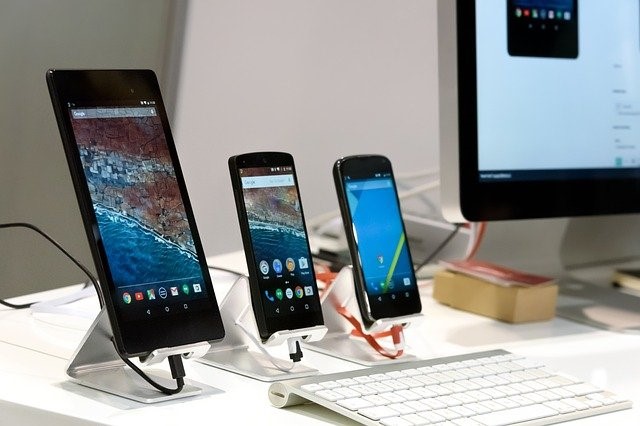 These are the steps that must be taken before you create your own app. You can quite easily integrate data from numerous sources, especially from Google Sheets and Forms, SalesForce, and many others.
There are endless applications on the market, and to think that we enumerated just a couple of them. Generally speaking, more and more corporations are starting to see the benefits of developing mobile applications because they can help them simplify access to their services and information for their consumers. Thanks to them, people do not have to spend years and years studying programming.