Starting a business in 2020 (or 2021, as it will soon be) isn't the same as starting a business in 2010, and it's worlds away from starting a business in 2000. The world of technology has come on a long way in the past twenty years, and that means some of the things you'd need to do if you were starting a business for the first time two decades ago aren't necessary now. On the other hand, there are things that you need to worry about here in 2020 that would never even have crossed your mind in 2000. The process of opening or starting a business is no more or less complicated than it used to be - it's just very different, and it's important that you know what's ahead of you!
As an example, let's imagine what you'd have to consider if you wanted to break into the casino business in 2020. You'd need a license, premises, slot machines, card tables, probably a bar, and enough staff to keep the place running. In 2020, all you need is a web designer, an internet connection, and a good relationship with an online slots franchisee or development company. That's because while they might not have existed in 2000, 500 free spins casino are now the primary way that most gamblers interact with the hobby. You can still break into the physical casino business if you have a great plan and a lot of startup money, but most 'new' firms that appear in the sector do so by hosting online slots websites.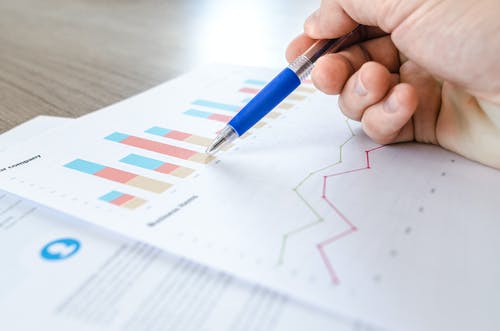 That's an example of just one industry that's been turned on its head by technology, but there are many more. Technology has done more than just change the way people do business, though - it's also changed the way people manage and control their businesses. These days, they do far more management than you'd imagine through apps on their phones! If you have started or are about to start a new business, and you're finding some of the day-to-day administration tasks hard to stay on top of, here are the apps you need to assist you.
FreshBooks
Handling the accounts isn't a fun job for most people, and it's also a potentially troublesome role for someone who isn't skilled with it. Attempting to handle your own books when you're not adept with figures and don't have the time is a recipe for disaster, and has in some cases cost companies millions of dollars because of human errors. You can take some of the 'human' element out of the equation by downloading FreshBooks. Many people from many industries swear by QuickBooks, but FreshBooks is cheaper and, in our opinion at least, does everything that QuickBooks can do. All plans come with customer service included, and cashflow, expenses, invoicing, and receipts can all be handled with a few button pushes. In terms of an accounting app, that's all you could ask for.
Sortly
The 'Sortly' app might only be useful to those of you who deal with physical products and services, but it's likely to be invaluable to those people. Sortly looks to answer a few questions for you very quickly; questions like "where's my stock," "when do I need to re-order," "how much money am I making from this," and "how many returns are we receiving." In other words, it puts the entire inventory aspect of your business in the palm of your hand and allows you to interact with it the same way as you would if you were sat in front of a larger computer. In fact, it's almost as good as being stood in the warehouse!
PayPal Here
No matter what it is your business does or sells, you're going to need a means of taking 'point of sale' payments from customer cards. Until very recently, the best app for the job was Square, but that's changed since PayPal Here went live in September 2020. PayPal appears to be intent on muscling in on every possible way of paying for goods and services, and who are we to stand in their way? Their biggest advantage over Square is that they're marginally cheaper per transaction, so the more transactions you perform, the more you save. You need to have a PayPal account in order to use it, but frankly, if you don't have a PayPal account in 2020, you're missing a trick.
Gusto
Gusto is your whole HR department condensed into app form. Through Gusto, you can see how many hours people have worked this day, week, month, or year, how many sick days you're dealing with, when people are booked off on vacation, and when payroll taxes need to be calculated and filed. It even helps you with those calculating and filing tasks when the right moment arrives. It's not necessarily cheap at forty dollars for the app plus another six for every person it's asked to keep track of, but convenience rarely comes cheaply. For an at-a-glance perspective on what your people are costing you and what they're bringing in, Gusto is great.
Spendgo
The best type of custom for any business to get is repeat trade - and apps like Spendgo are how you get it. This app allows you to design and tailor reward schemes, incentives, discount offers, and other promotional campaigns within the app, and then immediately send those incentives to customers identified by the app who might be interested. The app can handle emails and texts and can also deal with communication coming back the other way. It integrates with most well-known CRM software, and for the companies who use it, it's become an invaluable sales aid. Some of the more sophisticated customer identification and targeting techniques that Spendgo is capable of would take hours to achieve working manually.
We're not suggesting that you use any of these apps as replacements for employees. You'll still need plenty of people working for you if your business is going to expand and become a success! By using these apps, though, you can ensure that your employees have enough time on your hands to do the things that really matter rather than being tied up by trivial administration processes. There are far more apps out there that can materially improve your business's performance, but these five are a good starting point!