Do you remember what happened on the day, October 22nd 2008? It was one of those days where the world as we knew it had changed dramatically, not because of a world war, or a natural event. It was the day of the release of the HTC Dream, the world's first ever android smartphone. The HTC Dream took the world by storm, and everyone wanted to see what this "smartphone" was all about.
All the big tech and phone production companies started dipping their toes into the smartphone sector, producing their own versions of this new technology, triggering an intense race between tech giants, like HTC, Samsung, Apple, Nokia and LG, to see who comes up with the best, most innovative smartphone. So many people were stopping by at local phone shops to try out this new trend. Little did they know that this little handheld gadget would change their lives forever.
But what was it that made these devices so popular? What was it that made smartphones so smart? Why have they taken over the world?
The answer is quite simple. It's the access for MOBILE APPLICATIONS, or as humans call them, APPS!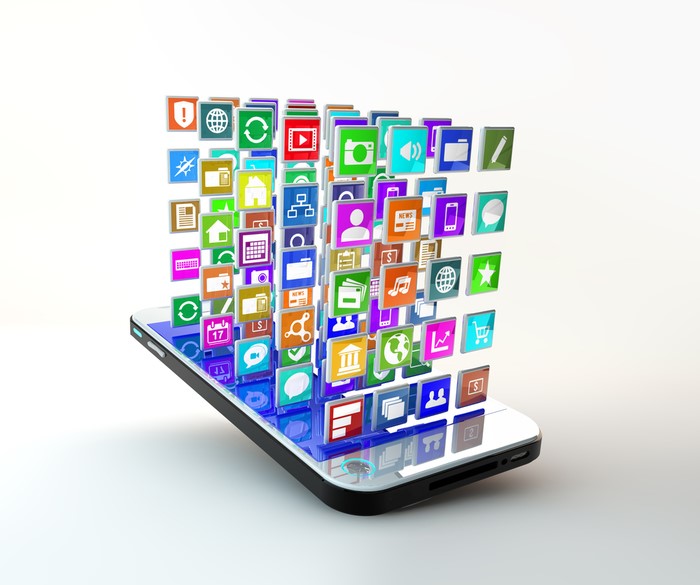 The usability of apps made smartphones an essential device to own for everyone on the planet. It started off simple, with a few utility apps that got some basic jobs done, like reminder apps, notepad apps, calculator apps, internet browsing apps, calendar apps and more. These ideas weren't any extraordinary new discoveries, they were just everyday tools implemented into a more convenient "all rounder" device. People had never thought about not having to go through so many different tools at hand at once, especially in the shape of a mobile phone.
As time passed along, more and more apps have been created, and another fundamental technological sector was born. The application sector now has millions of apps one can choose from, split into two main categories, ranging from a massive number of utility/ entertainment apps, to an even larger number of gaming apps. Hundreds of thousands of app developers from all around the world have been restlessly producing more and more apps, with the goal of reaching the top of the app charts, to become trending, and from the app itself, earning enough money to keep the company afloat while producing their next app project.
Utility/ Entertainment Apps that have become a part of our daily lives.
The category of utility apps falls into a number of sub-categories;
Art & Design - all about creativity, where one can paint, edit, or create animations using sophisticated apps designed for the artist.
Auto & Vehicles - where one can find all the car performance optimization apps on the market.
Beauty - numerous mirror apps and beauty/make up editors.
Books & Reference - where one can buy and read e-books, as well as find detailed reviews on many books through specialized apps.
Business - where all apps relate to business, time management, statistics, conferences, advertising, etc.
Comics - where one can find any apps & games comic-related
Communication - apps specialized for sending instant messages, calling, or sending any media from phone to phone
Dating - where desperate or lonely people try their best at finding a significant other by putting some information on an app and hoping they would be matched up with the right person.
Education - where all apps are dedicated to either learning, or to utilize teaching.
Films & TV - apps where one can stream or download movies or TV shows from the internet to watch through their smartphone
Finance - banking apps, as well as apps that help us keep better track of our finances.
Food & Drink - where one can view numerous virtual cooking books, or even order take out with a tap on their phone.
Health & fitness - apps where one can either keep track of their fitness schedule, or even seek professional help regarding health, nutrition, and training.
House & Home - where smartphones connect to our high-tech home appliances and give us the ability to control them remotely.
Maps & Navigation - where one can find all the GPS and mapping apps on the market.
Medical - apps containing all the necessary information in case of emergency.
Music & Audio - Apps where one can make, stream, or download music to listen to through their phones.
News & Magazines - where one can view their favourite magazines and news platforms through specialized apps made by the news/magazine producers themselves.
Parenting - utility apps that help parents keep track of their duties and also give tips on how to be a better parent.
Personalization - where one can find endless options on ways to customize and personalize the look of their phone.
Photography - where one can find all that's related to photography.
Shopping - where one can find all the essential online shops on an app.
Sports - where one can view all the sports news apps, and even bet on sports. One can learn more on how to bet on sports at the best online casino canada.
Tools - All the basic tool apps.
Weather - All the apps that indicate weather forecasts and news about the weather