In the urge of providing more and more convenience to one's employees, employers need to offer them the freedom to work from home. And with this "work from home" freedom, they also need to give them a device because a lot of company-related work can either be done from one's laptop or mobile phone. And with this freedom comes an adjoint inherent risk for free. This risk concerns with data sharing, using their freedom in the manner they should not do ethically. But who is there to inform the employee when the employee breaks rules and uses the freedom given to that employee for one's own benefit?
This and many more such questions come to an end when you have good surveillance on your employee's device. Yes! There are applications developed by companies that enable you to survey over the Smartphones by downloading these applications and installing them on a device. You can then remotely monitor in real-time, the Smartphone in which the surveillance, or how they are colloquially called, "spying" applications. In this article, we are going to share information about five such applications that lets you primarily spy on your employees' smartphone so that you are able to get minute by minute information of virtual sharing and surfing done with that smartphone.
mSpy: If you ask any person working in the market of spy applications or someone who has general information about the market," what are some of the applications that you recommend?" There is hardly a chance that that person would miss mentioning mSpy in the list of recommended spying applications. This application requires you to install it physically on the targeted device. But once it is installed, it offers features which are the best in the industry. Check Spyiz.com for more information.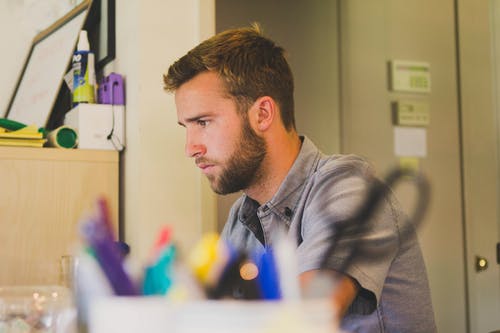 It lets you track the location in which that device currently is, lets you manage all the applications that are installed on that phone, block the installation of some applications, or even uninstall them. You can manage the calls that take place on the smartphone on which this application is installed, track emails, web history, messages, and a lot more.
FlexiSpy: This is a monitoring application that allows you, not only to monitor your employees' smartphones but also your employees' devices like a desktop. Stating about smartphones, this application can monitor Android as well as iOS. Stating about desktops and laptops, it can monitor Mac as well as Windows. What FlexiSpy does from the back end is, it uploads every data of the device that you target, on its server. This facility of the application lets you monitor the data from anywhere in the world. So, say for example you are monitoring the WhatsApp chat of your employee and say, that employee has deleted some chat on the smartphone or desktop. Still, you would be able to view that, because history gets stored in this applications' server.
This application offers amazing features such as checking multimedia, remote control of the targeted device, email tracking, as well as environment tracking. Apart from these amazing features, the application also enables you to manage the general call log, social media, text messages, etc.
TrackMyFone: Unlike other applications mentioned on this list, TrackMyPhone lets you monitor a device without having physical access to that device. This application has a record to work completely fine with a smartphone, be it iOS-based or Android-based, and iPads or tablets. Not only can you track all the sent and received messages from and on that phone which you are tracking, respectively, but also check the call logs. GPS tracking of the device would not be an issue if you have installed this application on that handset. Apart from these features, the application also lets you manage all the instant messaging applications such as WhatsApp, Facebook, Viber as well as Skype. In addition, you can also view the multimedia shared on that targeted phone.
Hubstaff: Features such as checking your employee's productivity by viewing the screenshots while they are working and checking the applications they have used, URLs they have visited is one of the many unique features offered by Hubstaff for employee tracking. Apart from productivity, Hubstaff lets you set a budget for the projects that you have on hand and notifies you when the end limit gets closer, ensuring that you do not end up on a dead-end road. Tracking the GPS of that phone is also something that Hubstaff allows you to do. This application also lets you send an invoice to your employee online, track your employee's attendance sheet, and also set schedules for them. For counting your employee's office hours, Hubstaff offers you a timely count.
XNSpy: Famous for its affordability in the spy applications market, XNspy is compatible with Android as well as iOS devices. Enabling its users to view the social media account of their employees, keylogger, as well as call logs, XNSpy provides you pretty much everything that one needs for tracking a smartphone. Its GPS tracking feature even tells you where the smartphone holding hands are at that very moment. Email exchanged on the phone, multimedia files and much more are under your monitoring, once you install XNSpy.
The Conclusion
Monitoring one's employees is beneficial in many ways. It gives you a peek into your staff's performance, by ensuring they are staying punctual and focused. Regular monitoring of the staff leads to an increase in productivity of the company and hence ensures the company profits. The staff that can be proven to be potential damage for the company, which is busy spending the company's time and efforts, can be identified and be replaced with potential proofs and not just plain possibilities or probabilities. Such an attitude instills in your staff a sense of transparency towards their bosses which will let you deduce some of the most important conclusions for your company, as an employer. Hope that the above-mentioned list finds you correctly when you are out there searching for effective spying software for your employees. And may your requirements meet the solutions offered by the above-mentioned list.