Well, I'll be damned if you don't believe that Facebook is by every means the king of online advertising. No one would have believed in 2004 that Facebook will become the behemoth it is today. Garnering more than 2.2 billion active users monthly and approximately 1.6 billion active users every day, it is pretty clear that Facebook has become a significant part of the everybody's life worldwide.
And for the next many years, Facebook will not go anywhere as we continue to use this ultimate website. Marketing expert considers Facebook as the top advertising medium available online, and in the USA, digital ads account for a tremendous 51% of total advertising done through any medium.
Businesses even buy Facebook page likes, and if you still doubt and believe people with no knowledge of the online world that Facebook is slowly dying, then ill give you some stats to prove my point.
A survey was conducted in the US that revealed that 78% of consumers discovered the products through Facebook. And data tells that Facebook has generated revenue surpassing the past year's revenue over the last decade.
Below are some points to support my belief that Facebook is the king of online advertising.
It's pretty simple and gives results fast
Setting up a campaign on Facebook takes your very time, which results in great rewards for your business. Every business, small or big, local or international, has a presence on Facebook.
Even a kid can log on to Facebook and create a page for its business, only if the kid owns any business. Jokes aside, you log on to Facebook and create a business page or business manager account, choose a mode for payment, and you are good to go to publish your campaign in a matter of time.
You can drive the traffic to your website at the cost of .10 cents per click. The budget to start is also not extraordinarily large, and as compared to other digital channels creating an ad on Facebook is much more comfortable and very simple.
Facebook gives you the option to boost your ad to reach users directly from the page on Facebook. You can choose to create an elaborate campaign using a business management tool that targets custom audiences and results in more significant conversion numbers.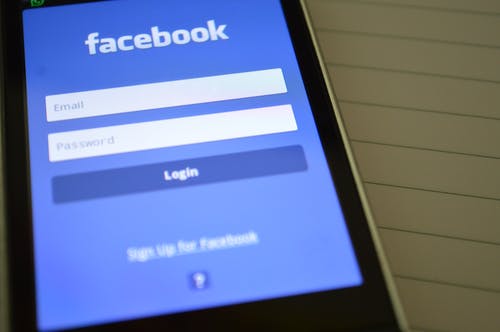 You reach the audience you want to reach
As I've mentioned earlier about how many people all over the globe are active on Facebook daily. You will find every kind of user and customer you are looking for; that's the most significant Facebook advantage. So it's easy to target your ideal audience.
And with Facebook, you get a ton of features to reach specific people based on their gender, nationality, area, age, or even their behaviors and interests.
In a study conducted in 2017, it was discovered that 57% of customers were influenced to shop because of social media sites. And out of that, 57%, 44%, revealed that Facebook was the most influential platform.
Now you can imagine that with all of these features which Facebook provides and the influence that Facebook has on people what you can achieve.
Facebook advertisement is highly customizable
You can get as creative as you want with constructing your ad experience using Facebook ads. Out of all other digital formats, Facebook's ad experience is very efficient in attracting the perfect audience. And this is possible because Facebook has a vast range of ad formats present on Facebook.
For example, you can make a tremendously compelling video ad that adults owning dogs can't help skipping, or an immersive canvas ad for the adults who dogs that help explain every detail and benefit your product.
Facebook adds a new feature every month
If you use Facebook's business tools, you would have noticed that Facebook adds a new feature and improves their user experience every day without discriminating between their advertisers and normal Facebook users. And you might say this is because Facebook has sustained for so long in the advertising market and growing every day as they are always giving people more value.
You can measure these ads
You don't have to guess, like in the case of normal ads you used to publish as advertising through Facebook gives you insights about how far your ad reached and how many people your ad reached. For your convenience, there is a whole section analyzing how your last ad performed.
This section contains information about every click your ad attracted, how many users landed the desired destination, and how many of them were converted.
The numbers appearing in various sections of the Facebook insights speak for themselves. It gets way more comfortable to track the performance and help create more attractive advertisements.
With such features and more to come, Facebook will continue to dominate the ad network and get powerful than before and more comfortable to access. I know the information provided gives temptation to have a presence on Facebook and wants to buy Facebook page likes to increase followers' number. You can think of doing that, and I won't stop you.
So it is highly recommended to own a page on Facebook for your business and advertise through its tools. The faster you learn new advertising methods, the sooner you'll be able to use the full potential of the social media advertising industries because underestimating this industry would nothing less than a crime of murdering the development and growth of your business.