Going on a trip and want to know whether you can run your business through your phone? Not only is it possible, but it is also actually a whole lot easier! When it comes to digital marketing, you have to keep an eye on your digital presence all the time even on the go.
With mobile technology improving day by day, more and more businesses are starting to depend on mobile technology instead of desktops. Fortunately, there are various internet marketing apps that will help you build your digital presence no matter where you are!
If it is professional help that you are looking for, then you should hire experts from Capital Solutions to build you a foolproof marketing plan!
With so many marketing apps out there, it is very hard to go through each one of them and then find one that suits your needs. That is where we come in – in this article, we have listed the top digital marketing apps in 2021 that you can use to enhance your online presence.
With users spending more and more time on their phones, it is smart to use digital marketing apps for your internet marketing strategy. Most of these apps are free to download. However, a few will require a subscription to use their services. But, in the end, they will be worth every single penny you spend on them!
●Buffer
The first digital marketing app on our list is Buffer. It is a popular social scheduling app that lets you plan your posts well ahead of time. Want to schedule updates to various media accounts on LinkedIn, Instagram, Facebook, Pinterest, and Twitter? Make use of Buffer!
Not only does this app make scheduling a breeze, but it also provides you with follow-up stats to tell you how the post performed. There is a free subscription as well as four paid subscription plans offering different services.
You can keep tabs on user engagement and monitor your social media posts. For example, if you are running a poll on your account, you can see who answered the polls and any comments that they left regarding their choice. Whether you are on the go or in your office, Buffer is a great app for managing your social media presence.
●Google Analytics
You can market all you want but if you are not tracking the results, it would all be for nothing. With the help of the right data, you can learn what changes you need to make and how you should improve your strategy.
Learning who is clicking on your posts and content, the time they spend going through the content, etc. helps you get better. With the help of the Google Analytics Mobile App, you can monitor your website analytics from your phone.
The Google Analytics App helps you keep an eye on the business metrics and offers insights about your website, your target audiences, campaign ideas, etc. With the help of these statistics, you will know where to pinpoint your efforts to see better results!
●Facebook Ads Manager
If you run ads on Instagram or Facebook, Facebook Ads Manager will assist you in running the marketing campaigns successfully from your phone. You can edit your schedule, keep an eye on your budget, create and modify ads, receive notifications, and stay on top of advertising campaigns all from the palm of your hand!
Facebook Ads Manager is free and you can harness its power to track your current advertising campaigns and see how they are performing!
●Mention
User feedback tells you how your products and services are doing amongst the masses. Knowing what people are saying about you and your brand and then using that information to your advantage is essential when running a successful business.
With the help of Mention, you can keep an eye on what the people are saying about you. It is an application that monitors blog posts, social media posts, news sites, etc., and gives you reports on where you are getting mentioned.
Mention allows you to keep tabs on conversations regarding your services. It has a free plan as well as paid subscription plans. You should go through them and choose one that suits your needs. With the help of this application, you can enhance your brand image.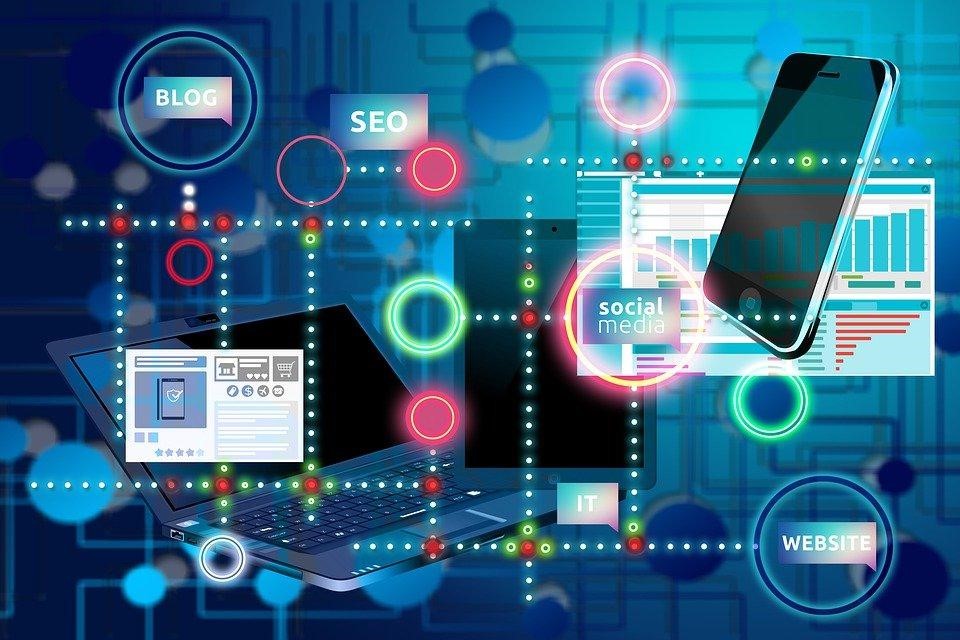 Top Digital Marketing Apps in 2021 – Final Word
We live in a digital world where everything is available to use with the click of a mouse or a tap of our screens. To ensure that you and your business becomes successful, you have to stay on top of all the technological changes and use them to your advantage.
With the help of these top digital marketing apps, you can rest assured that no matter where you are, you have an eye on your marketing campaigns.
Here's to a successful marketing strategy, folks!