They say that grades are just numbers and it doesn't define a person. It's arguably true. However, to stand out academically is beneficial for your child too.
Academics neither just measure how well you memorize lessons nor how well you do your assignments. It also helps a person to think critically. This helps him to make better decisions and become more confident.
If your child does well in school, he won't fall behind in his lessons. He'll be able to understand his surroundings and know his worth, which would help him in the future.
But truth be told, not every child is academically smart. However, there are ways how you can help your child to keep up in class and even make him stand out academically. Here are some tips on how you can lend a hand to your child.
Check Papers
Many factors may affect your child's performance in school. If your child is falling behind in class, the first thing to do is to find the root of the problem. Sometimes, you can find answers from his papers. Try to check your child's past papers. It could be his past homework, exams, etc. This might give a clue where your child is struggling. It could be in Math, Science, History, etc.
Checking his papers also lets you see where and how you can improve. Knowing where your child went wrong will let you find solutions to help him get better grades.
Communicate
Sometimes, there are other underlying reasons why your child wasn't able to understand his lessons. Unfortunately, one of them is bullying. The effects of bullying aren't just physical. It's more than bruises, scratches, and the likes. It can affect one's mental health and academic performance too.
When a child is bullied, he might also feel less confident. It affects his self-worth, which makes him doubt himself. This contributes to how he performs in class too.
That said, communication is important between a parent and child. A simple "How was your day?" can establish relationships and lets parents know how their child is doing.
Set Schedule
Once you identify what's causing your child to fall behind in class, try setting a schedule for him. Most of the time, kids are just too focused on playing once they get home. This makes them tend to forget if they have homework to do. Worse is, this makes them forget to review their lessons.
But there is a time for everything. When you try to set up a schedule, your child will be more disciplined. This helps him get used to managing his time well, which will eventually help him when he gets older. And, of course, doing so ensures that your child is able to do all his homework and is ready for tomorrow's class.
Build a Strong Foundation
Academic excellence starts with a good foundation. It would be hard for you to introduce a new routine for studying for your child. Thus, if as much as you can, try to start early.
Even before he starts school, try to make him like reading or gradually introduce different learning materials. This way, he's already familiar with the routine and you don't have to force him to study.
Make Use of Summer
Some parents are skeptical about enrolling their kids in summer school. But it actually works in so many ways for your child. Through summer classes, your child will meet other students. This will help increase his social skills and confidence. When it comes to academics, your child will be introduced to more subjects. This will help him get ahead in school. Plus, your child will have more edge when applying to his dream University.
Let Him Play Games
As the proverb says, all work and no play makes Jack a dull boy. True enough, studying can help your child improve his grades. However, let's not forget that they are still children. Allow them to be kids even from time to time and let them play their favorite games. You can also introduce games that are fun and educational at the same time. If your child is performing poorly in Math, introduce him to math game apps.; if you want your child to excel in history, play history quizzes with him; etc.
Attend School Conferences
Sometimes, you can get answers from the school officials. If you attend school conferences, you might also be able to know how your child's academic performance is. You can talk to your child's teacher and see why your child is not performing well.
Additionally, talking to the school officials can help you find ways to help your child. They can give you tips that can help you improve how you're guiding your child at home as he studies.
Find Support
A child might also not perform well in school because of underlying medical conditions that affect his learning. It could be dyslexia that's affecting his grades, it could be attention deficit, visual motor deficit, etc.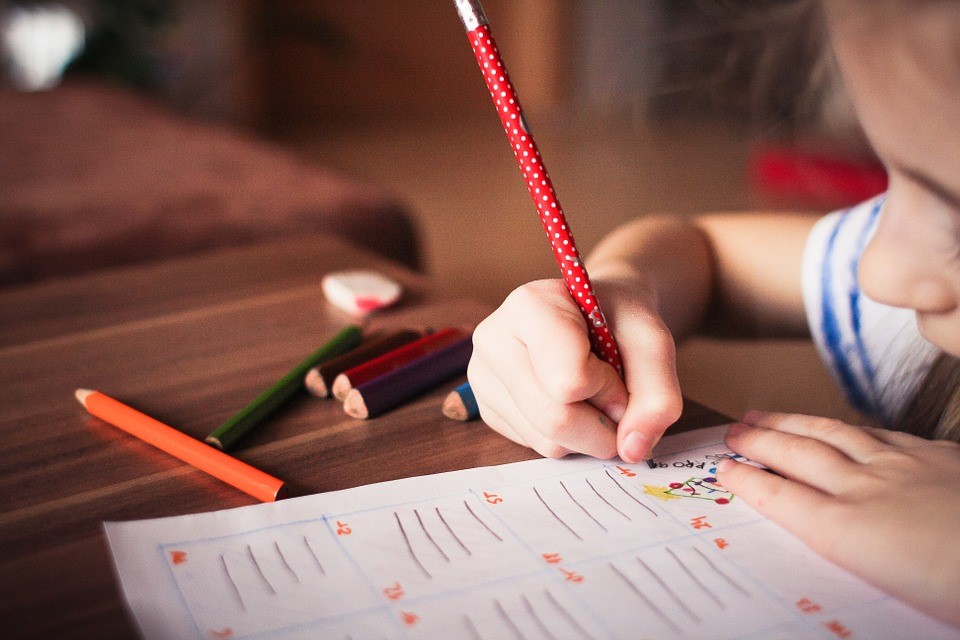 There are a number of learning disabilities that could affect your child's academic performance. That said, if you think that your strategies aren't working, these conditions might be the culprit. So, don't forget to ask educational therapists too.
Encourage and Be Patient
The most important part of helping your kid to stand out is encouragement. This gives him confidence. And even if he fails, your encouragement will help him to think positively. Words are very powerful. So, encourage him as much as you can and compliment him if does well.
Also, don't forget to be patient with your child. Some kids are fast learners and some are not. Your child's performance will eventually improve with your support.
A good academic performance is vital. However, let's not forget that not all children and parents are the same. Your child might be struggling with something or you might be lacking something that affects your child's grades. These tips will surely help your child become better in school with your support.