There are thousands and thousands of programs in the AppStore with different purposes: some photos are processed, others keep a to-do list, and others help communicate. How do you choose iPhone apps to make them as useful and functional as possible? An easy way is to study the top programs and choose the best option or several at once for any purpose. iPhone apps are like a part of you. Very often, by them, you can even determine which person is in front of you. We have collected the most incredible applications, ranging from programs for study, work, communication, and ending with VPN for ios for data protection.
Apps for work and study
In the list below, you will find apps that make life easier. These applications are assigned to work and organization.
Trello
Trello is an app for organizing work. A very useful thing both for office management and for yourself. It helps to set tasks, plan deadlines, and so on. For fun, you can create a family board and add different plans to it.
Gmail
Gmail - Google mail without which nowhere. Much more convenient than the iPhone's built-in mail. Therefore, we advise, like the Google Chrome browser.
VeePN
VeePN is a handy data protection application. This VeePN on the iPhone and iPad will be able to protect you from phishing attacks and other viruses that are used by cybercriminals. We recommend downloading the application to large companies' employees so that important documents do not get to third parties. The developers provide a trial so that everyone can test the program before purchasing.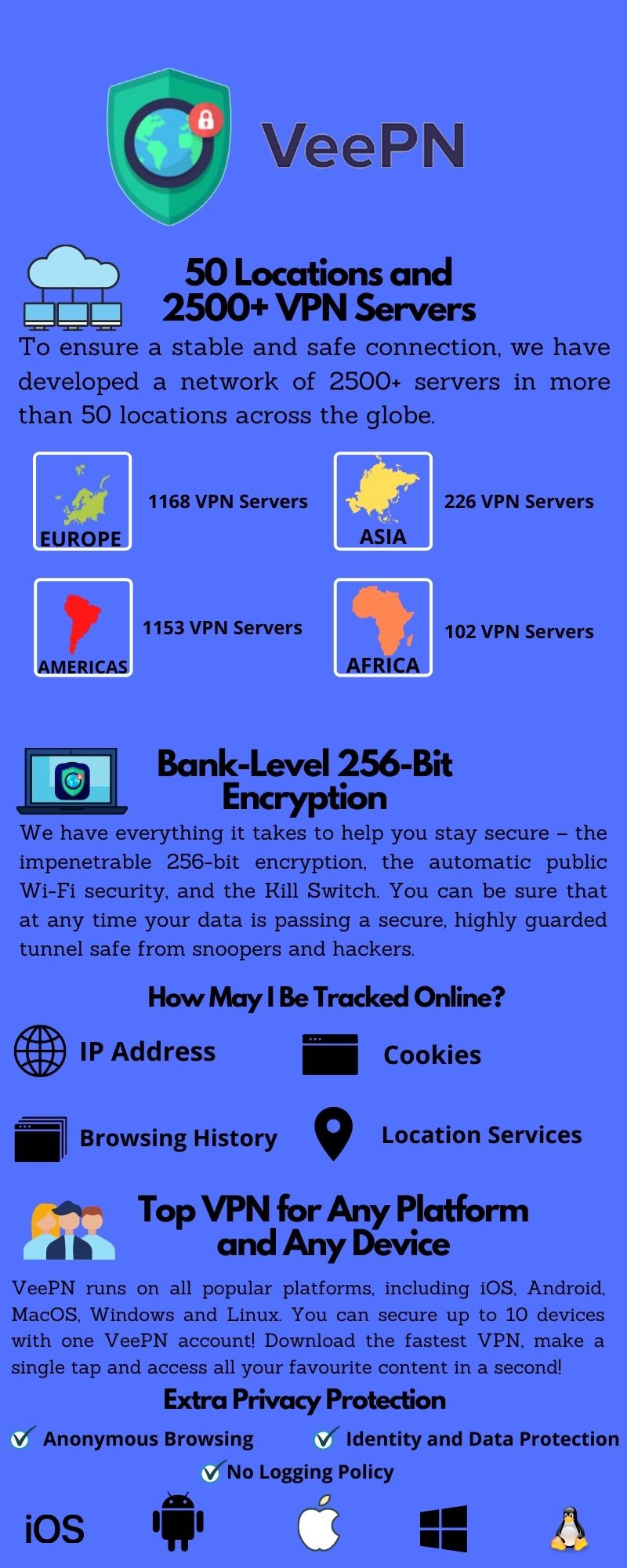 Canva
Canva is an app for creating presentations, exciting stories, quirky postcards, and more. It will be useful for those who want to be creative.
Google Translate
Google Translate - you will always need a translator, and although Apple has developed its built-in translator, it's still better to stock up on Google. More languages ​​and translation possibilities.
Planner 5D
Planner 5D will be useful for those who are building their own house or want to change the layout of the house slightly. There are paid and free items, many different settings, and options for viewing the plan.
WidgetSmith
Widgetsmith - it is an application for designing the iOS 14 home screen. It will help you create unusual widgets, add photos to your desktop, calendar, and time.
Night Sky
Night Sky is an application for tracking stars, comets, and other celestial bodies. Allows you to add events like eclipse or starfall to your calendar.
Piano 3D
Piano 3D is a paid application but very unusual. It lets you learn to play the piano in augmented reality: very nice effects and simple explanations.
CoinKeeper
CoinKeeper is an application for working with finances. It will help you keep track of expenses, view your budget in the form of charts.
Pocket
Pocket - application allows you to save interesting articles, which can then be read offline. It can be useful if you come across an interesting article and do not have time to read it at work. You can save it and then read it before going to bed.
XMind
XMind is an application that lets you create an action plan or map. It is also convenient to draw diagrams in it for a clear demonstration and visualization of your goals.
Habit
Habit is a habit-forming app for building good habits. You can also set goals for yourself that you want to achieve and celebrate your progress every day.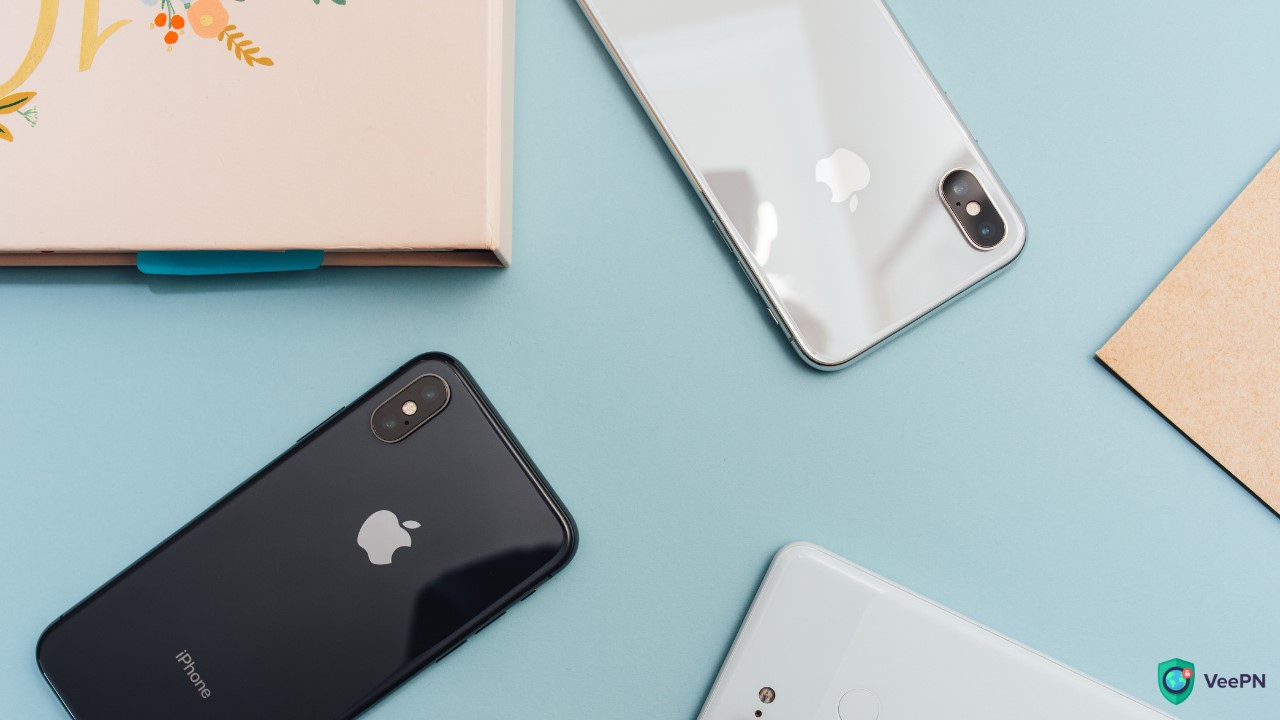 Photo/video processing applications
We have a large selection of photography apps. Every iPhone owner can easily download on ios top applications.
Tezza
Tezza is a photo editing app similar to the popular VSCO. There are free and paid filters, the best prices, and HSL settings.
Fyuse
Fyuse is an application for creating and processing 3D photos, which can then be shared with friends. One of our favorite applications is the most adequate of those we have used with a similar effect.
PicsArt
PicsArt - we use this application to create some stickers, draw something on the canvas, add cool effects, or work with layers of a photo. Works like "pocket photoshop."
Polarr
Polarr has many different effects for free. Plus, you can find the effect code on Pinterest and upload it for free.
Snapseed
Snapseed is a photo retouching application. Allows you to adjust brightness/sharpness, add colors, edit the background, and remove unnecessary small elements.
MoviePro
MoviePro is another advanced shooting alternative to the built-in video camera in the iPhone. Convenient for shooting both short vlogs and long films.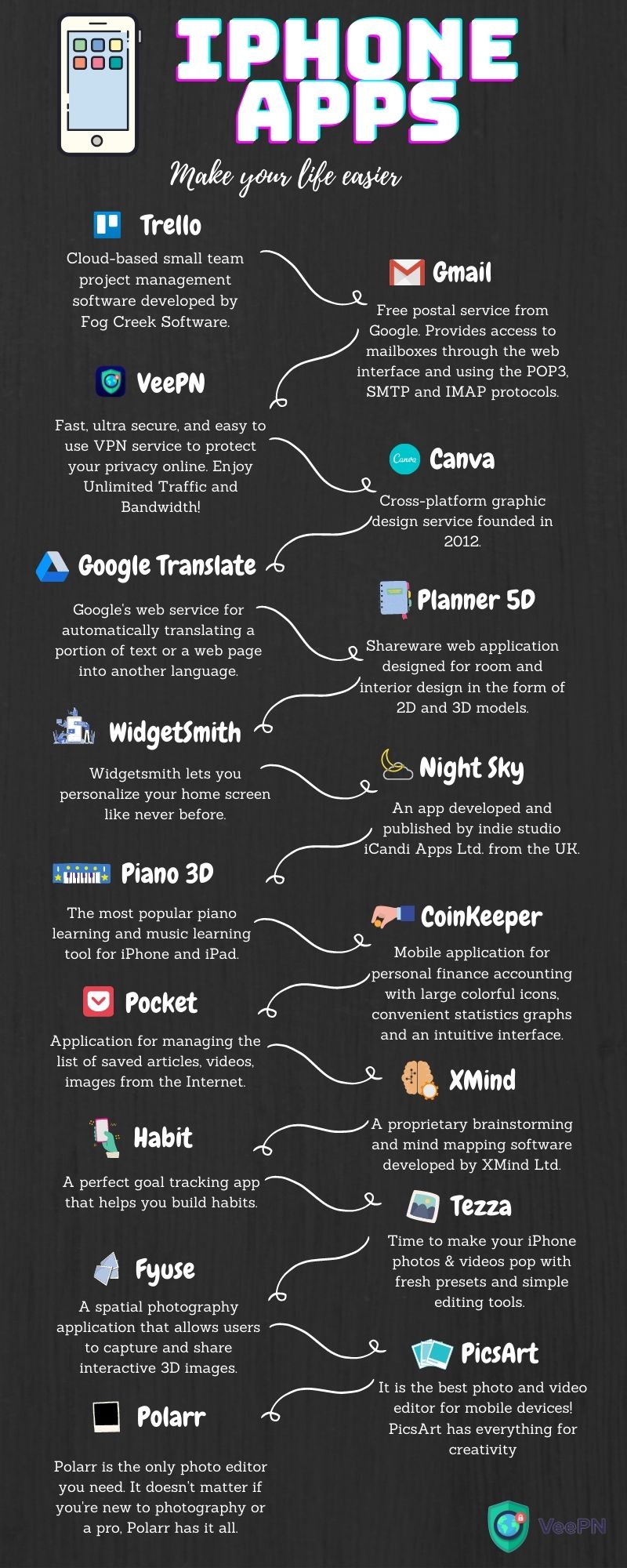 Applications for everyday use
If you bought an iPhone and did not know which applications are right for you in the first place, then you should pay attention to this section. The list contains the most useful android apps in daily life, which even a beginner can master.
Telegram
Software for super high-speed messaging and making calls in a super-secure application is the main feature of Telegram. You can install the program on the iPhone, iPad, and iPod touch. To store history, you do not need to allocate space in the gadget's memory - a Telegram cloud is provided for this. The interface is simple and straightforward. There are no difficulties with using the utility.
Feedly
All the latest news in one place - convenient? This program monitors all possible sources YouTube, Twitter) and provides access to information.
Also, the aggregator:
allows you to create a personal news feed;
search by keywords;
allows you to organize news sources, dividing them by topic;
allocates "boards" for storing exciting information.
Wunderlist
A useful and straightforward application for the iPhone or iPad. Useful for creating a to-do list and managing tasks. The program is easily and quickly synchronized with other gadgets. You can instantly create and find tasks.