Online businesses come in a lot of different shapes and sizes. Whether you're just starting out your first eCommerce store, expanding your business, or creating an online inventory, you will face the same challenges - Keeping your accounting Up to date.
But why bother to keep track of your accounting terms?
The reason is that eCommerce sellers have unique goals once their sales grow. At some point, you'll need valuable financial insights to make critical business decisions that may change the face of your business.
So, how can one achieve effectiveness in accounting for the eCommerce business? In this post, you'll find valuable guidelines on how to manage your eCommerce business accounting. But first, let's understand some basic accounting terms.
Assets: What you possess in the business (Accounts payable, inventory, cash)
Capital: Equity of your company
Account: Your company financial transactions
Revenue: Income generated from selling goods
Liability: What your business owes to others
Debit: A decrease in liability, equity, or revenue
Credit: An increase in liability, equity, or revenue
Balance Sheet: Financial Statement for capital, assets, and liability
Hire a Professional Accounting Services
Are you afraid of just reading the simple accounting terms? Do yourself a favor and hire a professional accounting team. Accounting software like LessAccounting have a team of specialized professionals in the field of eCommerce management. Depending on what CMS platform you're using, you can use Bookkeeping apps and other dedicated software as well.
Just make sure you avoid apps that just provide reports - our aim is to handle the whole gag, not just a tiny bit of information. Also, make sure that the services you appoint or the software you use is compatible with the store. It will be a lot easier for you to manage things.
Track your Cash Flows
Every business needs to manage cash flow. If you don't have a bank account for this, get one. This will simplify the transaction history for you as banks often provide monthly statement charts.
If you're using Shopify, then you can also download a free cash flow template. Or else you can create your personal one in spreadsheets. Make separate, brief columns like Cash in, Cash out, software subscription, Expenses, and all that stuff in the program.
Label out all the dates and make a subtotal of all the cash in and cash out at the end of the month. Basically, you just want to collect all the financial data and list them out on something where you can easily reach it.
You can use an automation software to help you automate your order processing and sync customer data.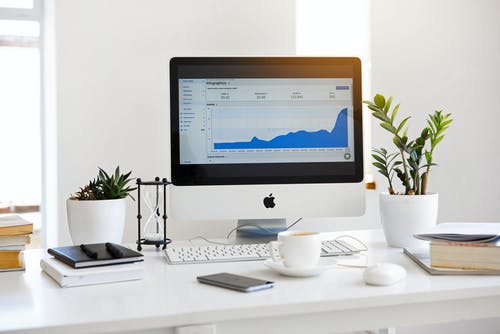 Inventory Management
The next thing you want to do is to specialize your inventory management. Whether it's just items from the past or you're filling the need from your competitors, having items in your inventory is a must-have.
Decide what minimum volume of the specific product you have, what maximum volume. Make sure to check your inventory on a regular basis - You don't want your customers to see the label "Sold Out".
Sales Tax Compliance
This is the part where you'll get most of the Goosebumps! Setting up sales tax compliance is messy. There are so many laws, not to mention different by each state that makes it a real challenge of running an eCommerce store.
If you're using Amazon, you'll get a little relief as it collects all the remitting sales tax for most of its customers (from state to state). If you're using a different sales channel, you might have to grip on your research skills.
Understanding the Balance Sheet
Once you collect all the financial data, make the sheets, and manage all the liability. Now is the time to carefully study it and plan ahead for your business. A balance sheet will make it easier for you to make smart business decisions using an online proposal maker.
Conclusion
So that wraps up our discussion on how to manage your eCommerce accounting if you're just starting out. These points are just the tip of the ice-berg.
You'll learn more things as you dive into the deep ocean of accounting. But once you have a structured data approach, it's a real treat to make your business grow.