The RDP stands for the remote desktop protocol. As the name suggests this protocol basically allows two PC's to communicate and connect with each other through an internet connection allowing them to share screen and providing access of one device to another.
It means that by using the remote desktop protocol you can gain complete access of the device you are connected with allowing you to change manipulate and transfer data on another device using the key board and mouse of your own PC. Due to corona and work from home many companies want to buy rdp.
The remote desktop protocol was primarily developed by Microsoft and is also owned by Microsoft. All the window operating based computers have already integrated remote desktop protocol.
We require two major components for remote desktop protocol to run the first one is an remote desktop server known as RDS and the second component required is an remote desktop protocol client known as RDPC.
The RDP is a protocol that can only be utilised by devices with windows operating systems but you can use it by installing a third-party software like TeamViewer on your non window operating system PC.
The rdp has a lot of benefits like you can share screen to see and check work on the other PC without having to visit the office from your home and for instance if there is a trouble shoot then you can get access and fix the problem from your PC while relaxing at home.
It is very secure and has end to end encryption means that your data is in safe hands and will not be miss used or hacked. Since the transfer is done from one computer to another and nothing is secured and saved on servers it means that your data is only accessed by you and will not be leaked.
When you connect two computer you are basically creating a third computer on the internet that works as a messenger between the both devices and tell them what to do and what to not simply speaking.
It is very simple easy to use and effective as you can work remotely without coming to office but the slight drawback is that it requires someone to turn on and allow access from the pc you are accessing.
The other draw back to this system is that it depends entirely on the quality and the smooth flow of the internet connection. If the internet connection is fine then the working will be smooth but if the bandwidth gets a little down then it could easily make a user extremely annoyed and angry.
The other thing worth mentioning here is that because of the huge traffic on the internet the action you perform might take a little millisecond or sometimes a second delay on other PC that is if the internet connection is good otherwise the delay could also increase to reach 10 seconds approximately.
But despite all these errors it is quite effective as you can easily transfer and manipulate data on your office PC from your laptop while travelling or in case you are at home and can't make it to the office.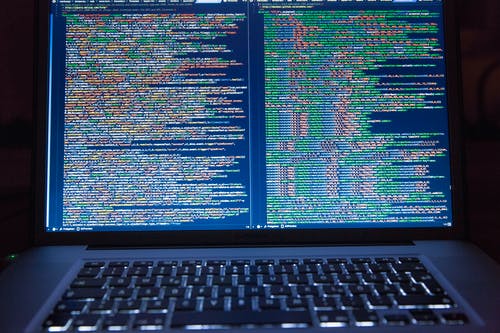 A lot of different software's are in market that allows the screen sharing and access to computer from your computer some of them are paid and some are free like TeamViewer that are very good for a person who needs it for self-use.
Different advantages of RDP
As mentioned above there are several pros of RDP some of them are mentioned below:
It is very fast and easy to use.
You can experience amazingly fast speed while using the remote desktop protocol as it is configured and already integrated with the Microsoft. On the other side it is so simple to use and user friendly that anyone can use it easily.
End to end encryption meaning Enhanced security.
There is no need to worry about your data being hijacked or hacked because this protocol comes with an end to end encryption meaning that the devices that are remotely connected will only be able access each other's data.
As the data is transferred directly from one device to another device connected it means no data is backed up or saved in server ensuring privacy.
Process of lessening the downtime.
In the protocol the term Secure cloud storage actually means that the downtime used is decreased in the situationif a device fails. It means that the users are not bound to their own devices they can simply use any device to remotely connect with the other device.
Cheap and economical
As it is built in you don't have to pay to use its services. As well as if the components of the device you are connected with are good then you don't have to worry about the power of your PC as it is only sharing screen and mouse and keyboard all the major processing is usually done on the other device.
Can be used on devices other than windows too
User can use a third-party software to use the services. Users can use the remote desktop protocol regardless of a specified type allowing him to use any device he wants to use.
The client runs on any device meaning the android devices as well meaning you can remotely connect and control your Personal Computer via your smart phone.
It also uses the apps that are installed on the PC being used means if the device that is controlling don't have a specified software but the device being controlled has the task will be done easily with any issues.
It accesses the files that are stored on the PC as well as it uses the resources of that PC and when you terminate the process it leaves and abort the process on the same time as well. In the end it has its weaknesses as well as its strengths depending on its user and its use.